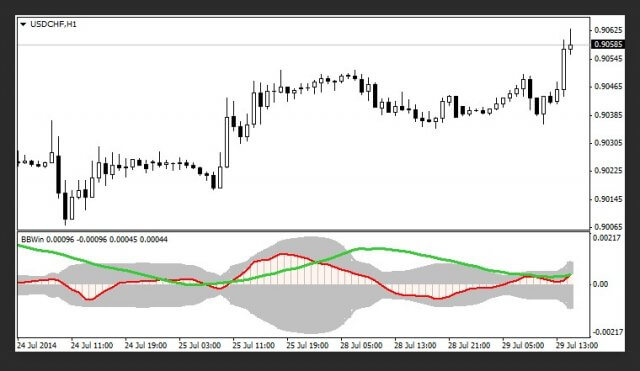 This EA uses a robust AI algorithm that attempts to simulate the behavior of a human trader. For more than 24 months, all trading transactions made by a human trader have been included in the algorithm, in order to identify repetitive patterns, whether it is a trading establishment or risk management of an existing trade.
After thousands of trades, the algorithm has been able to identify patterns and configurations that were repeated and have managed to trade on their own with very profitable success rates.
The advisor uses a grid (average money management) to manage trades, as the AI algorithm found it very useful and with a high success rate. In the tests, the consultant survived a very demanding test with 1000 ms of sliding, 8 USD of commission and variable differential, costs SWAP,… and all this from 2003 to 2019.
The EA will not negotiate every day, will enter into a trade only if it found that the success rate is over 85%, can be checked in the tests that have been performed, and there are days without trades.
Requirements of the EA:
-Working currency pairs: EURUSD, USDJPY and USDCAD.
-Working time: Time frames of 60 Min (H1)
-Required Minimum Capital: 1500 USD. If the user wants the EA to work on other pairs, he must have an additional 750 USD at least per pair in order to have sufficient buffer.
-Risk of use (MM): Low risk (0.01% – 0.5%, expected DD ~17%). Medium risk (0.51% – 1%, expected DD ~35%). High risk (1.01% and above, expected DD ~55% and above).
-High leverage recommended, 1:500
-VPS to maintain an Internet connection and not lose control of trades.
The Spread is playing a big role in determining whether there are big events (news), because brokers usually increase the spread before major events, so it is better to keep the Max Spread parameter low (like the average daily spread).
Broker times must be GMT +2 only, so for example, if your broker is GMT +0 in the Gmt offset parameter, you must enter -2, if your broker is GMT +2 you must enter 0 in the GMT offset and so on.
We are apparently dealing with a robot that works quite well according to the comments of the users, who for the most part highly value the functioning of this EA. The Beauty and the Beast is available on the MQL market at a price of USD 299, but can also be rented for one month for USD 45. A free demo version is also available to test this robot for backtesting.