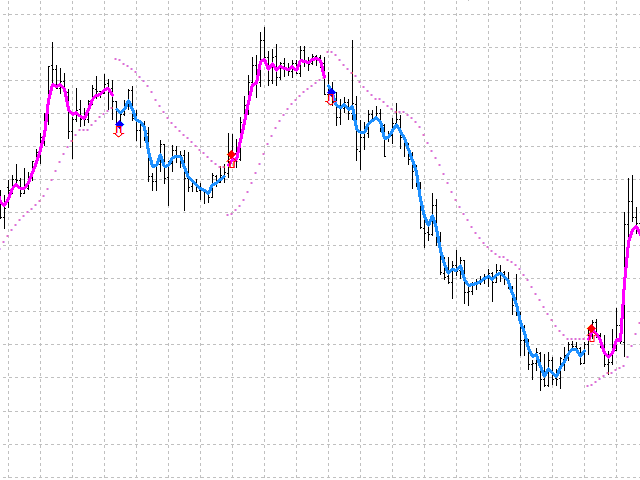 Skynet Parabolic is an indicator that can be found on the MQL5 marketplace. The indicator was created by Roman Yablonskiy and was first uploaded on the 14th of March 2018, there have not been any further updates so the indicator is still at version 1.0.
Overview
Skynet Parabolic is an indicator for the MetaTrader 4 trading platform, it was designed as an indicator to show the entry points for buying and selling, which come with notifications. The indicator was based on the Parabolic SAR indicator, price smoothing, and mathematical methods for greater variability in finding entry points.
It is recommended that you use the indicator with the H1, H4, or D1 time frames, the indicator will also only work with closed bars, so entry signals will not be generated at the zero bar. 
The main advantages of the indicator:
Reduced incorrect entries when compared to the use of the classic breakout and trend confirmation indicators. Signals are never redrawn.

Provides a large number of customizable parameters.

Visualization of bullish and bearish trends available.

Used for the identification of very large and long trends without delay (inherent in MAs with large periods).

Excellent in determining the entry points both in the markets with marked trend changes and in low volatility markets with frequent rollbacks.
There are also a number of parameters that you can alter. These include the distance from the price to Parabolic, the market velocity, the coefficient multiplier, the period of smoothing, the distance to avoid rollbacks, and notifications.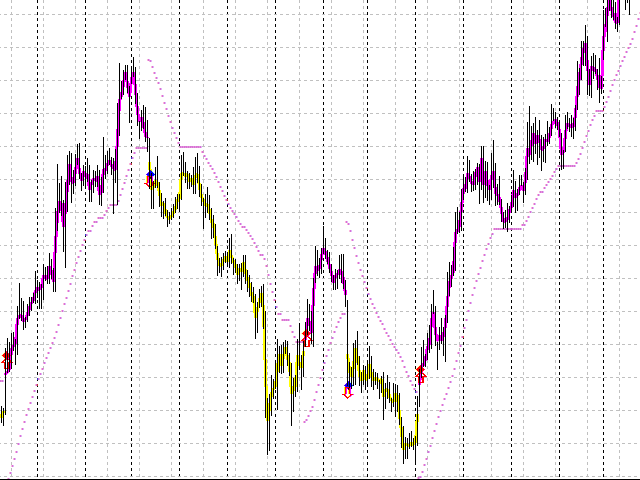 Service Cost
The indicator can be purchased for $30, this is a direct purchase and will give you full and limitation-free access to the indicator, many indicators on the MQL5 marketplace offer the opportunity to rent them, but this is not an option with the Skynet Parabolic indicator. There is a free demo version available, however, the site does not indicate what the limitations of the free version are, it is work downloading and trying out though.
Conclusion
There are three reviews available for the indicator, they are giving it an overall rating of 5 out of 5 stars.
"

added to my collection

" – A 5-star review.

"

it works as smooth parabolic and as supertrend at the same time. It understands where to trend starts…

" – A 5-star review.

"

it is much better than classical parabolic! great job!

" – A 5-star review.
So the reviews are all very positive which is a good sign, there are only a few reviews so we would suggest that you download and try the free version, you should also contact the developer of the indicator with any questions that you have, this way you can make sure that it will do what you need it to be before making a purchase.