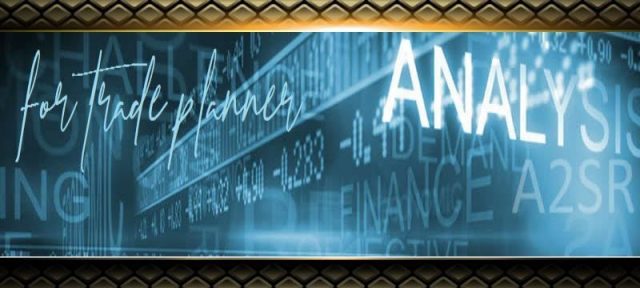 Automated Actual SR for EURUSD is an indicator created in October 2014 by developer Yohana Parmi. This indicator has a special technique to determine the levels of Support (demand) and Resistance (supply). Unlike the ordinary form we see in the network, this indicator has an original concept to determine these levels.
The original technique was not copied from the Internet, and it has never been cited on the Internet either. This indicator will automatically select the SR level according to your negotiation style. Although it is changing the time frame, the SR level will remain in your position. This is because the actual SR is not obtained from the time frame you use.
This indicator has comprehensive tools for trade needs, for example:
-Real support and resistance.
-Market Sentiment for the news event and the central banks' speech.
-Current trend today, including a suggestion to place positions.
-Automatic level trend lines for SR, Breakout, and Breakdown. 
-Daily price jump and drop in the middle and maximum range (news events).
-Average price and maximum jump/ drop in H4 time frame (news events).
-Oversold and oversold, displayed at the same time for the H1, H4, Daily, Weekly and Monthly scales.
Why use this indicator?
SR levels here are a real level, and are not obtained from the time frame as usual. It is the main indicator, RS levels are available before the price reaches there, and it is not repainted and is not delayed either.
This indicator has been designed to create a business plan for any currency pair, metals and stock in Metatrader 4. You no longer need to be busy drawing on the chart, because this indicator will help you work automatically and all the instruments complement each other. This indicator will help you select which SR for short-term operations and/or Swing.
Finally, you will have plenty of time to review the market, including market sentiment and the creation of a business plan.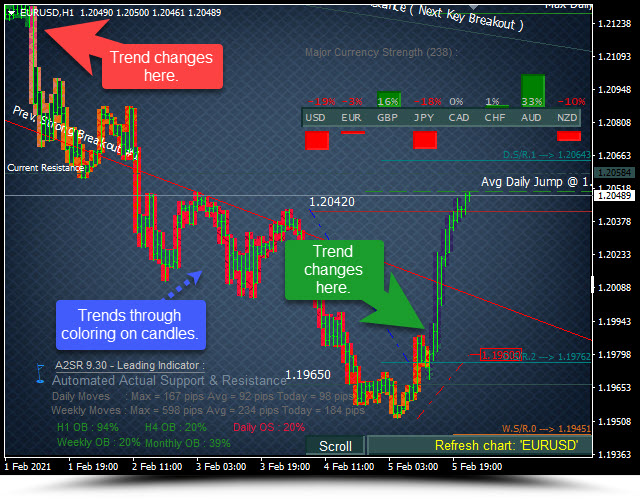 Some of the most important input parameters are:
Currency Pair Suffix – If your currency pair has a suffix, for example, EUR/USD, enter with m. Leave blank if your currency pair does not have a suffix. By default it is empty.
SR Style – Choose your style of trade: Swing, or short-term.
Use Bar Chart – Chart Type for A2SR is designed to use in bar chart when the price reaches level SR. By default it's true.
Other key parameters include…
Show real SR – Show real SR according to negotiating style. 

Show trend – Show trend today and the suggestion to place position. 

Display arrow near strong SR (H4 only)

Arrow Size – The arrow size. Default is 4.

Push Notification – Alert when the price reaches SR level. 

Display alert on screen – The default is false.

Show Jump/Drop (H4, Daily, Weekly) – The default is true.

Weekly color movements – Default is clrBlue.

Show OB/OS – The default is true.

Show trendline SR and Break – The default is true.

Trendline selectable – SR can be selected for semi-automated EA.

Show Early Sign Breakout/down – The default is true.

Show text before signal break – Default is false.

Display index USD/EUR – The default is true.

Left margin for IDX position – Default is 600 px.

Lower margin for IDX position – Default is 75 px.

Initial range before break view H1 – A range for the next break area.
In short, we are talking about an indicator that will help us to detect the supports and the resistors in the graphs of the different financial assets. It is an indicator suitable for all types of traders as it is a very easy-to-understand indicator.
The ratings that we have found from users who have already tried this tool are, in general, quite positive, because it facilitates quite the task of the level detection trader. This indicator is available in the MQL market and its selling price is 99 USD. You can also rent it for 1 month at the price of 50 USD and try its free demo version.