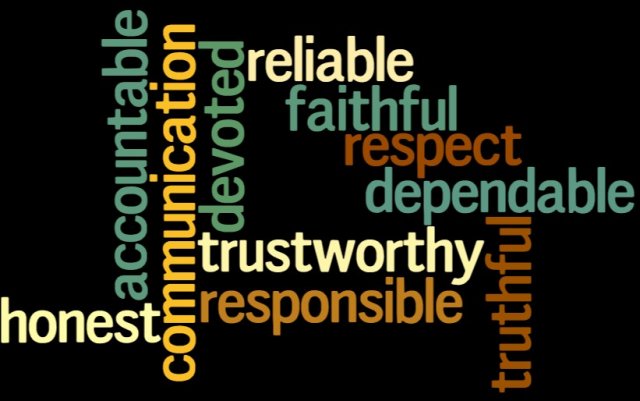 Selecting the right broker can be just as important as creating your first strategy, this is a company that you are planning to trust with your money, a company that if things go well, you will have a working relationship with for many years to come, so it is not a decision that you should be taken lightly.
It is also likely that you have heard a number of the horror stories that are out there, people who have invested their money only for it to simply disappear, or for the broker to play naughty and cause you to lose your money. Whatever the stories are, there are brokers out there that are set up for the sole purpose of taking your money. A simple google search will bring you out hundreds of reviews and scam warnings, so there are a lot of them out there. There are, however, far more out there which are genuinely there as a business, there to allow you to take part in the global trading markets.
With so many bad brokers out there, how are we meant to find the good ones amongst them, afterall, the last thing that we want is to join one of these dodgy brokers. We have come up with a few ideas of things that you can do in order to ensure that your broker is a little more trustworthy we must point out though, that even if a broker ticks all the boxes, there is nothing to say that they still won't do a few dodgy things. We will point out additional things to look for and little side notes as we go, so let's look at some of the things to look out for which could indicate that the broker is a little more trustworthy.
Checking Independent Review Sites
Checking reviews online used to be the perfect way to find out whether or not somewhere was trustworthy, it still is a great way as long as you are looking at the more independent review sites. The problem with online reviews, especially over the past 5 or so years is how easy it is to falsify them, even many of the sites like Trustpilot are littered with fake reviews or even ratings that have nothing to do with the company that is being reviewed. There is also the issue of affiliated review sites, those that simply give a great review for a couple of brokers and then terrible reviews for everything else.
There are, however, a number of different independent review sites that take pride in what they review or that they moderate those user reviews coming in. We won't mention which ones for obvious reasons, but getting good independent reviews can give you a really good insight into how the brokers are working and the experiences that other real customers have been receiving, many people will only post reviews after a bad experience, this is common, so if there are lots of bad, try and look for patterns, if they are all good, just remember to take some of the reviews with a little pinch of salt.
Personal Recommendations
If you have friends that are trading, then they are potentially the best people to give you advice on who to use, that is only if they are your close friends. They will have personal experience with them and won't be sugar-coating things for you, so it should be real and honest feedback. Just make sure you don't take the recommendations from random people over the internet or on social media sites. They will simply be trying to get you to sign up with affiliate links or some other material motive, so if you are taking recommendations, do it from close friends, not strangers.
Check Regulators
Before we say anything here, we need to make it clear that a broker that is regulated does not necessarily make it a safe broker, there have been many occasions where a broker that is fully regulated has done something untoward and damaged their reputation and the accounts of those using them. So with that in mind, it is a good idea to check the regulators to see which jurisdiction the broker is under and what regulations are in place. Many brokers will keep your funds in separate accounts ensuring that they are safe should the broker go under. #Others have strict rules on their trades and deposit/withdrawals. Be sure that you check, regulations can put an extra layer of protection on your account and on your money, but it is certainly not foolproof. There have been completely unregulated brokers that have been just as trustworthy as even the most highly regulated brokers.
Check the Website
Sometimes you need to go directly to the website to find out whether things are going to be ok or not. If the site is simply filled with testimonials or information on how much their clients are making then it could be a little red flag, these are often made in the hope of bringing in new clients for them to take their money. Of course, having a few testimonials is not necessarily a bad thing. What information are they providing? Is there an address? A phone number? Any information on who actually runs the broker? If not then it could be a red flag, just as if there are limited ways to get in contact with the support team, as they are another great source of information. Also, check how long it has been around for and if it is being regularly updated. It is easy to make a site, but much harder to maintain it over a long period of time, especially as once a broker is declared as a scam, it often quickly shuts down or goes inactive, so if it is still being updated after years, it's probably doing ok.
Those are just a few of the ways that you can work out whether a broker is trustworthy or not, there is unfortunately not a foolproof way of doing it, brokers can at any moment decide to shut down or to go rogue, but for those that have been going for a while, it is far less likely to happen. So take your time looking at all the information and what other people think. Do not rush this decision, it is an important one, but once you find the right broker for you, things should be plain sailing, well, until you decide to place your first trade that is.