Description
The GBPUSD pair in its 2-hour chart exposes the bearish reaction in the supply zone located between 1.32619 and 1.32882, corresponding to the bearish movement developed by the pound on the past week when the price found fresh sellers at 1.33135.
On the other hand, the cable's downward movement during the past week, which penetrated below the previous swing low at 1.31280, falling to 1.31050, carries us to expect further declines for the following trading sessions.
The intraday bearish reaction observed in the cable suggests the potential decline, which has a potential profit target in the congestion zone located at 1.3153.
Finally, the bearish scenario's invalidation level locates at 1.32985, which is placed above the supply zone.
Chart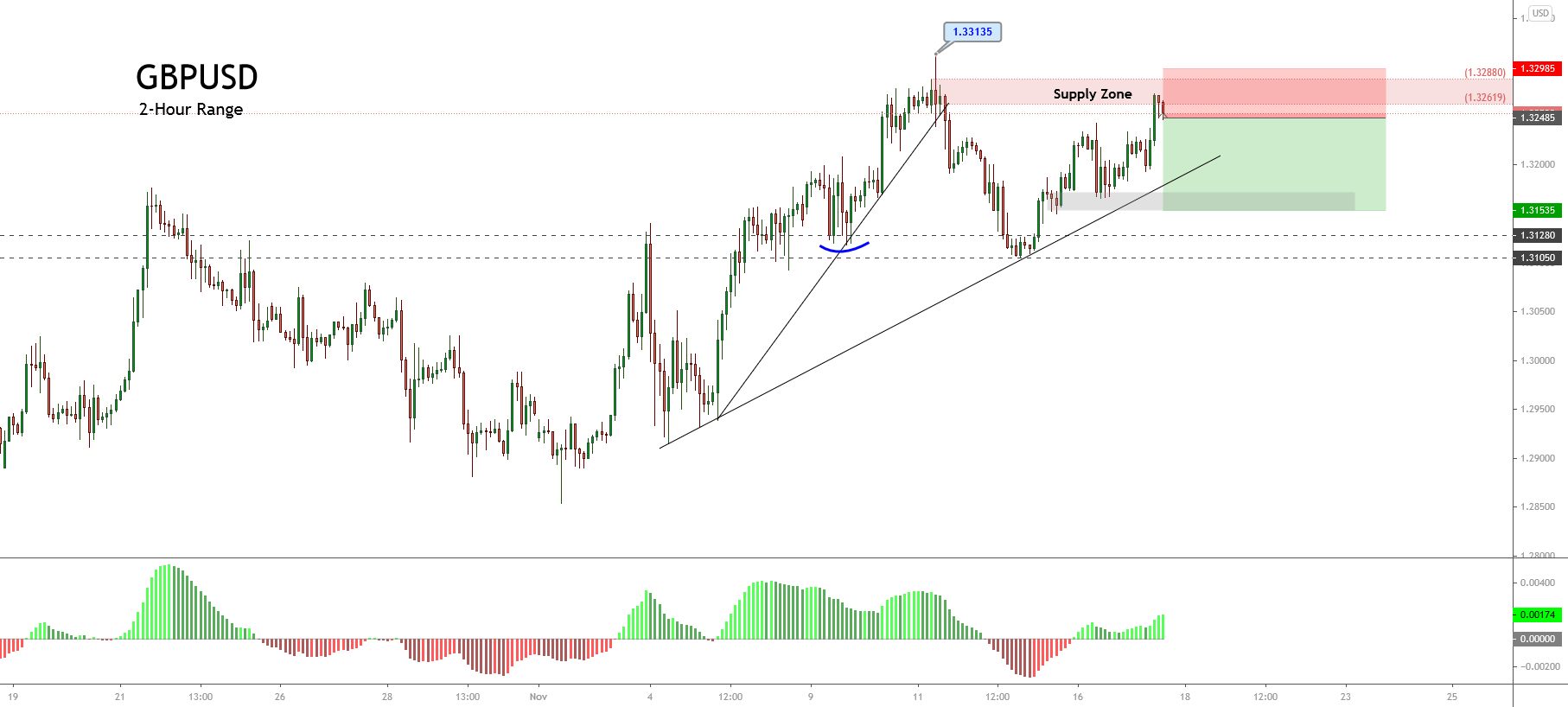 Trading Plan Summary
Entry Level: 1.32485
Protective Stop: 1.32985
Profit Target: 1.31535
Risk/Reward Ratio: 1.90
Position Size: 0.01 lot per $1,000 in trading account.
Check out the latest trading signals on the Forex Academy App for your mobile phone from the Android and iOS App Store.