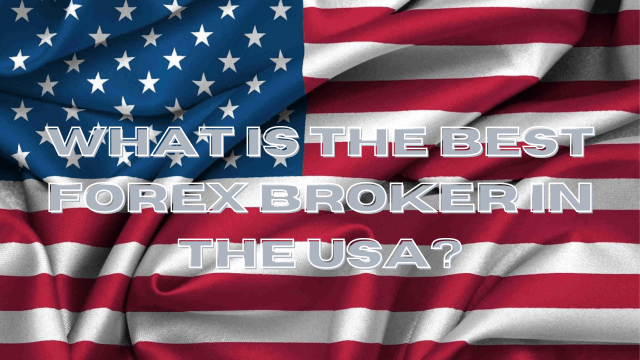 Trading in the USA is a little trickier than it is in many other places around the globe. The regulations that have been put in place can make it a lot harder for a trader from the USto trade, especially as many regulatory bodies from other places in the world do not like to allow traders from the US to trade with them.
The NFA (National Futures Association) is the main independent provider that aims to regulate trading within the USA they can out with a number of rules that people trading with US-based brokers or people from the US must follow should they wish to trade, a number of these have been noted below as they will greatly affect the number of brokers that you will be able to use as a trader from the USA.
The regulations are there to protect smaller customers, noted as anyone with a net worth of assets less than $10 million, and small businesses. High net worth traders are not covered under standard regulated forex broker accounts.

The amount of leverage offered to clients under the regulations is limited to 50:1 on the major currencies, this is so that uneducated traders do not take too much risk. The major currencies are classed as the British pound, the Swiss franc, the Canadian dollar, the Japanese yen, the euro, the Australian dollar, the New Zealand dollar, the Swedish krona, the Norwegian krone, and the Danish krone.

Minor currencies have limited maximum leverage of 20:1.

There is a First in First out (FIFO) rule in place which prevents traders from holding multiple positions in the same asset, so you cannot have a buy and a sell on the same asset, this ultimately makes it impossible to hedge as a trader on a US-based broker.

Money owed by the forex broker to the customers should be held only at one or more qualifying institutions in the United States or in money-center countries.
So based on those regulations (and there are actually more of them) you can imagine that the list of brokers that are available for US-based traders will be limited, and you are right. We've looked at a number of different brokers that remain regulated within the US and so you can legally trade with them should you reside within the USA. The list is not full and comprehensive, there are others available too, the list is also not in any sort of order in relation to their quality, so it is important that if you wish to use a USA friendly broker, you do a little research yourself too.
Forex.com
Forex.com is owned by GAIN Capital Holdings, Inc which is an NYSE listed company/. The brokers offer many different features including tight forex spreads, fast order execution times, a mobile trading platform, a number of different technical indicators that can be viewed in 29 different languages. The broker also offers trading platforms such as MetaTrader 4 and ForexTrader Pro, there is also a web trading and mobile trading platform available. If you are a high volume trader then you can also get access to cash rebates, earned interest, and can even get any bank wire fees waived.
Oanda
Oanda is another of the most popular and well-known brokers that is available for those in the USA. It offers competitive spreads with no commissions and has access to deep market liquidity, it also offers its own marketplace. There are a lot of additional features for forex traders such as some forex tools, forex based products, advanced analytical tools, forex news calendars, training videos. It also offers MetaTrader 4 as a trading platform which is one of the most popular, Oanda also offers some additional MT4 plugins and their partners. You can try them out with a free demo account, they also offer additional features for high volume traders such as discounted spreads, free subscriptions with their partners, free bank wire transfers, and more.
TD Ameritrade
Another broker that offers these traders from the USA a whole host of features, these include things like powerful charting tools, the ability to compare multiple different currency pairs, as well as a number of different technical indicators. They also offer sentiment analysis on Twitter, third-party research tools from Morningstar, and Market Edge. TD Ameritrade also offers no hidden fees, access to a mobile trading app as well as 24-hour support 7 days a week.
ATC Brokers
ATC Brokers is another popular broker that is regulated within the US. The broker offers STP execution, no dealing desk, allows for scalping, has multiple bracket orders along with other risk management tools such as breakeven capability, custom trailing stop losses, and more. There is also access to news events and an economic calendar, they also offer their clients support via email, phone, and online chat service.
ThinkOrSwim
ThinkOrSwim is another broker that was created by TD Ameritrade that we mentioned above. It offers trading in more than 100 different currency pairs, it allows you to sync the platform on multiple different devices and you can also customise ad share your alerts. The broker also offers no hidden fees, and there are also no data fees when using this broker.
Interactive Brokers
Yet another popular broker within the US, they have a global presence in the forex markets, they also claim to have low trading costs with high-level execution, global trading opportunities, high-ed trading technology, risk management tools, and also some trading tutorials. The broker offers access to 23 different currencies, as well as 120 different markets, they offer the opportunity for you to stay connected to the markets 24 hours a day 6 days a week. They have a slightly higher entry requirement in terms of minimum deposits compared to some of the other brokers.
Ally Invest
Another broker that offers their traders comprehensive research and analysis. They also have competitive pricing and lots of educational tools. Their trading platform includes a whole set of trading tools, 24-hour market access 5 days a week, and also a practice account for testing and practice.
The regulations that are set for traders within the USA can make it hard to find a good broker, but there are certainly are some good ones out there. Get some knowledge on the regulations that you will be need to adhere to, take a look around some of the brokers we have mentioned above, find the one that works for you, and get to trading!