EagleFX, a full-service Forex brokerage offering cryptocurrency and FX CFD trading, has been making quite a splash in the industry. Based out of Dominica, the firm is providing around the clock trading on hundreds of assets to a global client base. EagleFX boasts extremely attractive spreads, deep pool liquidity, and super-fast trade processing. The EagleFX review that follows will provide you with an exhaustive look at this FX broker and help you to decide if they are capable of meeting your specific trading needs.
Account Types
You won't find any tiered accounts or account levels when working with this brokerage. Instead, they provide one primary account type and then offer an adjusted, swap-free version for those who are Islamic and choose to adhere to Shariah Law. Having one primary account type essentially means that all traders are treated as equals. The trader who deposits $10 will be treated exactly the same as one who has deposited $10,000. Corporate accounts are an option, provided that proof of business ownership is provided. Shared accounts are not an option, as this presents a security concern. However, it will ultimately be your personal decision as to who you choose to share your account information with.

Platforms
EagleFX has made a wise decision in offering the ever popular MetaTrader 4 trading platform. MT4 can be downloaded directly from the broker's website and then installed on any computer using a Windows operating system. A version for Mac users will soon be made available as well. There are additional platform formats to choose from, including iOS and Android apps and WebTrader, which is the browser-based version of MetaTrader. The platform provides a host of tools and charts, helping traders to analyze the market and make informed decisions regarding market entry and exit. The entire platform was designed with the trader in mind and therefore provides functionality that makes trading easier, such as in-chart trading, easy EA setup, and the ability to select from several platform languages.
Leverage
Those who wish to stretch their trading dollars as far as possible will be thrilled with EagleFX's decision to offer leverage up to 1:500. Very few Forex brokers offer a leverage ratio higher than this. Within the platform, each trader is free to decide on how much (if any) leverage they wish to use while trading. There is no requirement to use the maximum setting. In fact, there are several different leverage settings, starting at 1:1 and climbing from there to the 1:500 level. While it is not possible to change your leverage selection mid-trade, it can always be changed prior to entering into a new position. Should have any questions or need help with making changes to your leverage setting, contact the EagleFX support team.
Trade Sizes
Traders who are new to FX trading or are risk-adverse will be happy to know that EagleFX allows trades as small as 0.01 to be opened within their platform. If you're just starting out and wanting to closely protect your initial deposit, smaller trade sizes provide you with an excellent way to accomplish this. For experienced traders who are interested in much larger trades, the platform maximum level is 1,000 lots. Note that a variety of trading styles and strategies can be employed within the provided platform (hedging, scalping, news trading, etc.), and that Expert Advisors (EAs) may also be utilized. Further note that margin call will take place at 100%, while the stop out percentage is set to occur at 70%.

Trading Costs
The business model of most Forex brokers is one in which the broker will earn their profits from a higher spread. EagleFX is different in that they have chosen to offer extremely tight spreads and then charge a reasonable commission charge of $6 on each trade. Of this amount, half is charged going into the trade, with the remainder being charged upon trade closure. Of this $6, the vast majority ($4) is paid out to their affiliates. So, while you might be thinking, "I know a broker that charges a smaller commission!" and that may be true, from a FX reviewers standpoint, it is nice to see a brokerage truly rewarding the individuals who are the heart of every successful business – affiliates. We won't dive deeply into the affiliate program within this EagleFX review, but if you have one or more people that you wish to refer, you may want to register an affiliate account.

Swap or rollover fees do apply when trades are left open during the overnight hours. These fees vary by asset, but can of course be viewed from within the MetaTrader 4 platform in advance of making a decision regarding trade closure. Swap fees are not charged on Islamic accounts, but this does not mean that Islamic account holders are allowed to avoid these costs altogether. Administrative fees are assessed in the place of rollover fees on Islamic accounts. These fees will also vary by asset, but will be comparable to rollover costs.
Assets
One look inside the EagleFX platform will quickly show you that this broker has made a serious commitment to providing plenty of trade opportunities. As of this writing, there are 200+ underlying assets to choose from, including an impressive 30+ cryptocurrencies. There are over 50 standard currency pairs to choose from, including major, minor, and exotic pairs. Fans of stock trading will have over 100 underlying assets to choose from, and the remainder of the asset list total is spread among commodities, indices, futures, and energies.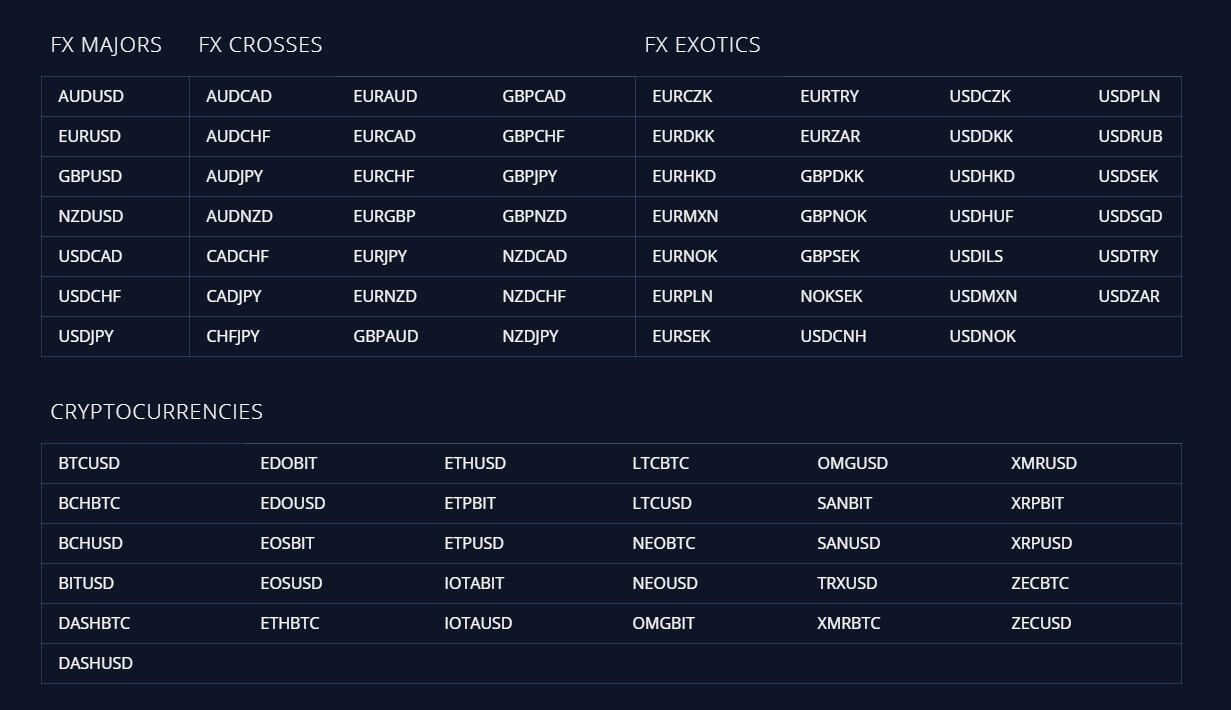 The list of cryptocurrencies is worthy of a second mention, as digital assets have taken the Forex industry by storm. Many brokers are lagging behind, either not offering cryptos or only offering a few of the majors, while forward-thinking firms such as EagleFX are leading the way by offering both popular cryptos such as Bitcoin, Litecoin, and Etherum, together with many of the lesser known digital coins. Even if you're not trading on cryptocurrencies at this time, you'll want to select a brokerage that does at least provide you with the option to do so in the future.
Spreads
As mentioned previously in this EagleFX review, this broker claims to be offering extremely tight spreads. How tight, exactly? As low as 0.01 pip on some assets. While there are certainly other brokerages which are offering spreads this low on some assets (as advertise that fact proudly), you may want to dig a bit deeper to discover their spread average. As for Eagle, their platform average is 0.03 pips. Of all asset types, cryptocurrencies tend to carry the highest spreads, but this broker also does an excellent job of keeping the spreads highly competitive with this asset group as well. To put it simply, it will be tough to find a broker that is offering better spreads than what we observed within Eagle's trading platform.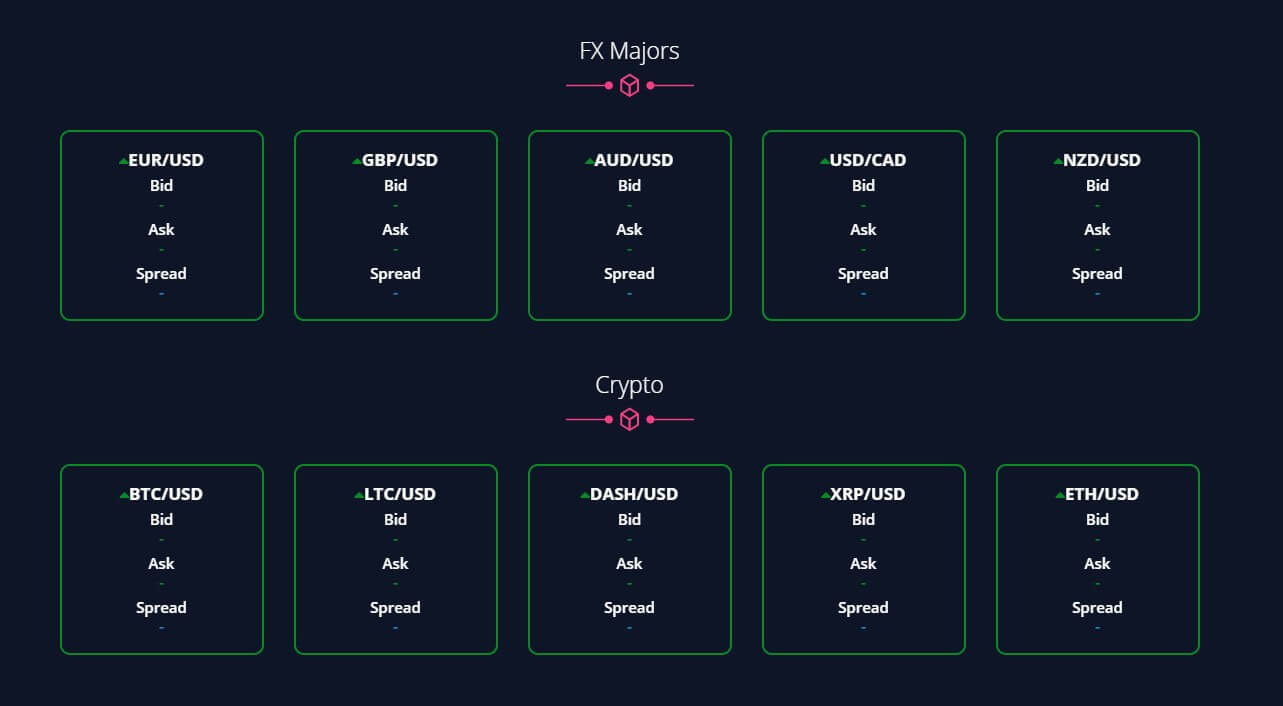 Minimum Deposit
First-time traders often want to test the waters of Forex trading without having to hand over a large minimum deposit. EagleFX will be an option for these individuals, as they require a starting deposit of only $10. Accounts can be opened and managed using one of four different currency options, including USD, EUR, GBP, and Bitcoin. Do note that some payment methods will have a capped number of accepted monthly transactions, and as such, it may not be possible to submit a larger number of small deposits. On average, most first-time traders start out with at least $100, as anything less will provide restrictive and limiting when it comes time to trade. The good news is that since this broker does offer such generous leverage, even a small deposit can be stretched…up to 500 times the value!
Deposit Methods & Costs
Account funding tends to be a major problem for many brokers as payment processors consider the industry as a whole to be a risk. EagleFX, however, has managed to offer the three most frequently used banking methods: Bitcoin, credit & debit cards, and bank wire transfers. All incoming deposits are completely fee-free, regardless of the chosen payment method. Bitcoin tends to be the fastest way to fund (and withdraw) from an account, with credit & debit cards being the next fastest. Those who wish to avoid sharing their card number(s) may want to opt for the anonymity that comes with using Bitcoin. Sites such as Instacoins allow users to purchase Bitcoin securely and then spend the digital currency however they wish.

There are some deposit limitations which are worth noting here. The maximum accepted credit or debit transaction is $5,000 (per transaction). Card deposits are also limited to three per day and no more than thirty in total monthly. There are no such limitations when bank wire transfer or Bitcoin is the selected funding method. Opt for these deposit methods if your funding needs necessitate going over these limits.
Withdrawal Methods & Costs
Bitcoin, credit & deposit, and bank wire transfer may also used for withdrawing your funds. Withdrawal requests up to the deposited amount are paid out using the same payment method that was used to fund the account. Profits which exceed any initial deposits can be withdrawn using a different payment method. EagleFX does not charge any withdrawal fees, which is of course a perk. Note, however, that if you opt to receive an incoming wire transfer, your bank is likely to charge a fee on their end. Of the three payment options, Bitcoin tends to be the best option. Not only are Bitcoin withdrawals secure and private, but they are also fast, with most payments being received within an hour or less.

Withdrawal Processing & Wait Time
Withdrawal requests are reviewed and paid out within two business days. When testing the withdrawal process, our Bitcoin withdrawal request was reviewed and received in just under ten hours. Credit and debit withdrawals can take anywhere from 2 to 10 days to post. This is because each card company has their own handling time for transactions. Card withdrawals are actually processed as refunds back to the card and each bank or payment processor handles refunds differently. Bank wires are basically the same as card payments, taking anywhere from 2 to 14 business days to post. It's worth stating again that Bitcoin is simply the fastest way to collect your funds.
Bonuses & Promotions
During this EagleFX review, we spoke directly to a member of the management team and did confirm that they company has no immediate plans to offer any deposit (or re-deposit) bonuses. The individual that we spoke with had the following to say, "With deposit bonuses come requirements that traders must meet in order to collect the funds. These often prove confusing or even discouraging to clients and therefore we would rather reward them in other, no strings attached, ways." We were informed that promotions such as free trading contests may be offered in the future, so we do encourage those who may be interested to bookmark the broker's website and check back periodically.
Educational & Trading Tools
Currently, EagleFX is not offering any educational resources, but does provide a detailed economic calendar and daily market analysis. It's quite easy to find FX trading courses and tutorials online, including here at Forex Academy. There are a variety of trading tools built directly into MT4. MetaTrader has all the charting tools that one could need to trade and analyze the markets simultaneously. The platform allows you to customize charts and add in your own personal indicators. You can also open multiple charts in multiple time frames. There are several different order types and the platform will accept your expert advisors or those which have been purchased or acquired from an outside source. Last but not least, the platform allows you to build your own algorithms from scratch, or use third-party tools to build your own indicator or trading robots.

Customer Service
If we were allowed to sum up EagleFX's customer service team in only one word, that word would be: Impressive. The team passed all of our tests with flying colors, often posting the highest scores that we've seen to-date. We had noted that as part of their advertisement campaign, they were advertising around the clock live support and super-fast response times. When put to the test over a period of several days, the longest response time when attempting to reach an agent via live chat was 15-seconds. Our requests for a callback were honored in two hours or less, while email responses were received in around 15-minutes. Quite impressive.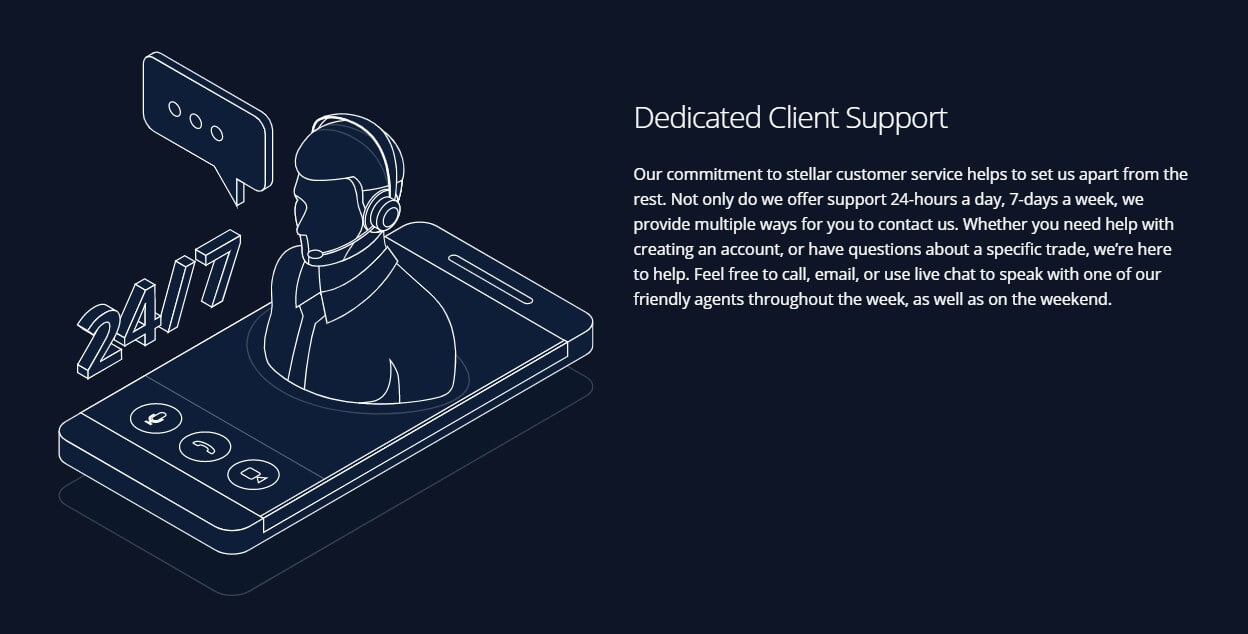 With customer support being an area within which many FX brokers struggle (second only to payments), we questioned the management team on how they were able to respond so quickly. What we learned is that EagleFX employs a rather large in-house support staff, maintaining around the clock coverage to ensure that all clients, regardless of location, will have access to live support. Each agent undergoes weeks of training and then begins working in a specific area (ex. trading desk), where they go on to become experts. This strategy is clearly working, as we've yet to encounter a better support team within the Forex industry.
Security & Fund Protection
Just when we thought we'd seen it all with regards to security measures and fund protection, EagleFX shows us something new. The firm is employing cryptocurrency cold storage as a means of fund protection. This state-of-the-art method involves taking funds off computer hard drives, where they sit vulnerable to hackers, and storing them on physical, exterior devices. The strategy provides the secondary benefit of protecting against price volatility. All deposits are hedged on the top global exchanges and therefore provide the stability that traders demand when it comes to their funds. Note also that all deposits are held in segregated accounts, apart from regular operational business funds.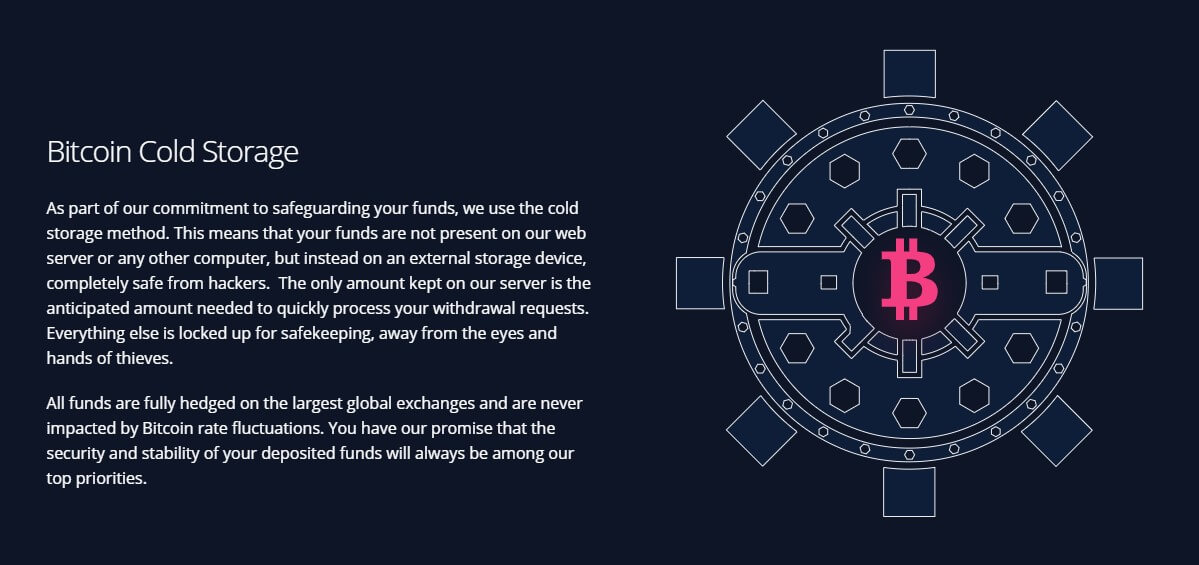 Demo Accounts
EagleFX does offer unlimited, free demo accounts. These accounts can be used for as long as you wish (but will self-destruct if you do not log in at least once every two weeks). Traders are allowed to have more than one demo account, so feel free to open multiples if you want to test our several strategies or trading methods. To open a new demo account, visit their main website and click on the 'Demo Account' tab to the top, right of the homepage. From there, you will be provided with instructions on how to create a new demo account using your preferred format of MetaTrader 4.
Conclusion
What we now know is that there are tons of Forex brokers to choose from, but only a small number of them that truly manage to impress. EagleFX is one of the few, with their solid platform, excellent trading conditions, and top-notch customer support. One could argue against their commission costs and would have a valid point. However, after learning that the majority of that goes to their affiliates, it became difficult to rake them over the coals for it. EagleFX is a brokerage that is reminiscent of businesses that operated during the 1950s, a time when the customer or client was valued and treated well. For this and many other reasons, we highly recommend Eagle to those who are searching for a FX broker at this time.