INMARKET FX is a Spanish foreign exchange broker based in Vanuatu. Their mission statement is provided below and so we will be using this review to see if they manage to achieve these goals or if they fall short of their targets.
"We want to provide you with the best service and provide you with fast execution. We are in continuous growth and the most important thing for us are our clients, we want them to feel comfortable working with us and offer you the best conditions that a true ECN can offer, in addition to providing you with the best technology you need to develop your business."
Account Types
There seem to be two different accounts available, one standard and one VIP.
Standard Account: This account requires a minimum deposit of at least $250, it comes with spreads as low as 0 pips, the account can be leveraged up to 1:400 and has a minimum trade size of 0.01 lots.
VIP Account: This account requires a minimum deposit of $500,000, it is a managed account and comes with spreads as low as 0 pips. There isn't much more information available to it, but we will be concentrating on the Standard account throughout this review.
Platforms
There are three different platforms available to use, including MetaTrader 4 (MT4), Currenex, and CTrader. Most who trade Forex have already heard of MT4 and CTrader, but may not be familiar with Currenex. Be certain to check out each of these platforms before deciding which one(s) to use.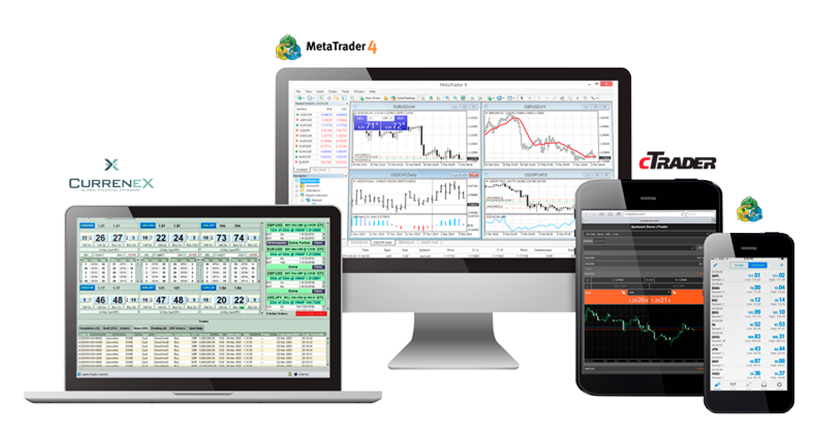 Leverage
There is a little message on the homepage of the site which states that leverage can go as high as 1:400, this is the only information available, this can be selected when opening up an account, we are not sure if it can be changed once an account has been opened.
Trade Sizes
Trade sizes start from 0.01 lots and go up in increments of 0.01 lots. We do not, however, know what the maximum trade size is or how many open trades you can have at any one time.
Trading Costs
This is another aspect of the broker and accounts that we do not know, there is no mention of commissions anywhere on the website, but also no mention that there aren't any. They also do not mention anything about swap fees, however, this normally means that they are present as most brokers would make a big deal out of there not being any swap charges.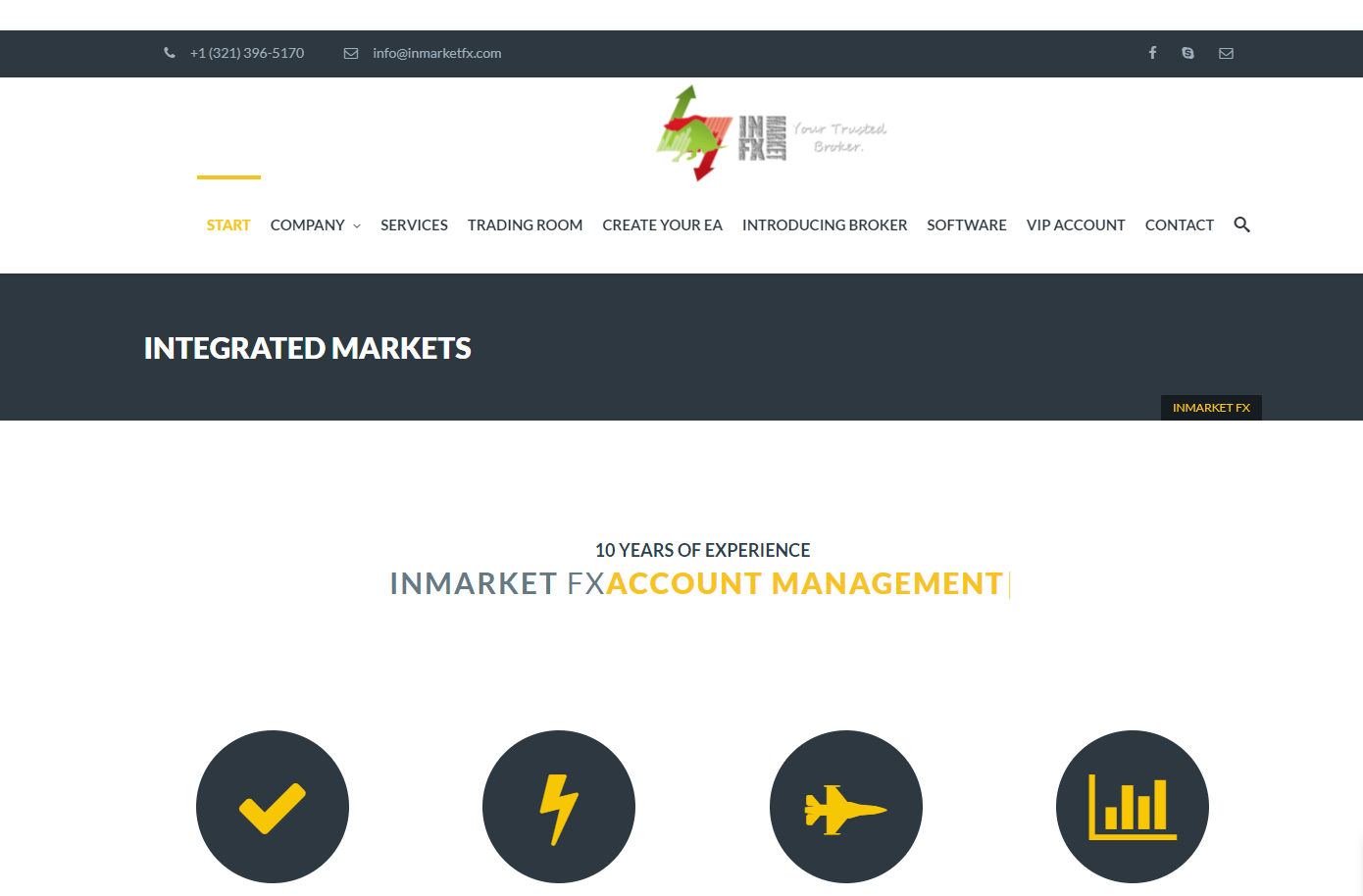 Assets
Yet another aspect of the site which is completely missing, there is no product specification and not a breakdown of available assets, in fact, there is no information about them at all. Many potential clients will look to see what assets are available before signing up, and when there is no information available it can give the impression that there isn't much to trade, even if there actually is.
There is in fact a little information present on the front page, the only information is a very small message on the front page stating that there are 25 of the most liquid currency pairs, precious metals including Gold and Silver, European CFDs, and US Indices.
Spreads
Once again this information is not available, spreads are often an indication of the full cost of trading, so them not being available means we do not know how expensive or cheap the broker is to trade with.
Minimum Deposit
The minimum deposit required to open up an account is $250 which gets you to access the real account. We are not sure if this amount reduces once an account has already been opened. If you wish to use the VIP account then you will need to deposit at least $500,000.
Deposit Methods & Costs
Unfortunately, we do not know what the available deposit methods are, we also do not know if there are any fees for depositing. Whatever methods are available, you should check with them to see if they charge any commissions of their own for outgoing transactions.
Withdrawal Methods & Costs
We also do not know what the withdrawal methods are, we would assume that they will be the same as the deposit ones. You should check with the processor used to see if they have any incoming processing fees added to incoming transactions.
Withdrawal Processing & Wait Time
We do not have any specific information about withdrawal times, however, we would hope that any withdrawal requests would be fully processed within 7 days of the request being made, however, we do not know for sure.
Bonuses & Promotions
There does not seem to be any active promotions or bonuses as at the time of writing this review, if you are looking for one, you could always contact the customer service team to see if there are any upcoming promotions that you could take part in.
Educational & Trading Tools
This is another aspect of the site that seems to be lacking, there doesn't seem to be any educational material which is a shame as many brokers are now providing their clients with additional learning to try and help the clients improve on their trading knowledge and skills. It would be good to see In Markets FX do something similar for their clients.
Customer Service
The customer service team is available between 07:00 and 16:00 GMT-5 from Monday to Friday. You can get in touch with them using the online submission form, simply fill in your query and you should get a reply via email. You can also use the provided postal address, email, phone number, or Skype username to contact them.
Phone: +1 (321) 396-5170

Email: info@inmarketfx.com

Skype: inmarketfx

Demo Account
Demo accounts allow you to test out the markets and new strategies without risking any of your own capital. The demo accounts from In Markets FX last for 30 days and offer you access to the three available platforms, it is totally free and allows you to select a custom leverage level and account balance.
Countries Accepted
The following statement is present on the website:
"Our broker is legally allowed by the VFSC to have clients from Spain and all countries of the world without restrictions except in the USA."
Conclusion
There is a lot of information missing from the site and the information that is available is as basic as it can get. The leverage is acceptable at 1L400 as this is a relatively good amount to use, we, however, do not know anything about the trading costs or spreads, so we have no clue over how expensive or cheap it is to trade with INMARKET FX. We also do not know what assets are available or what methods are available to deposit or withdraw with, this is all vital information as clients need to know how they can get their money in and out and also how much it will cost. Without those bits of important information, it is hard for us to recommend them as a broker to use and would instead suggest looking elsewhere for a broker that offers a little more info to its clients.