Arrow Scalper is an indicator created in May 2019 by developer Evgeny Belyaev. It appears that the developer later made adjustments to the service and re-released it under its new title, Magic Arrow Scalper. Developer Evgeny Belyaev is a professional programmer and a successful trader.
Arrow Scalper orders high-probability signals in a trading strategy. The indicator uses a sophisticated filtering algorithm based on the feeling and trend of the market. This algorithm has been successfully tested for years by the developer. The indicator works by displaying arrows in the graphs, indicating a likely reversal of prices.
This indicator is suitable for all traders who use scalping as their trading style, as it can give several signals of purchase or sale in a single day. Arrow Scalper is not repainted. Once the candle is closed, a signal is confirmed and will never disappear. It is possible to set alerts when new arrows are displayed in the chart.
Advantages of Arrow Scalper
It generates very few false signals.

It is suitable for both beginners and experienced traders.

Setting the indicator is very simple and easy to do.

Works in all time frames, but operation is optimal in small time frames, M5 or M15.

It works on any financial instrument.

There's no paint on this indicator.

Sending signals to email and mobile devices.
Symbols recommended by the developer are, USDJPY, USDCAD, USDCHF, CADCHF, and AUDNZD.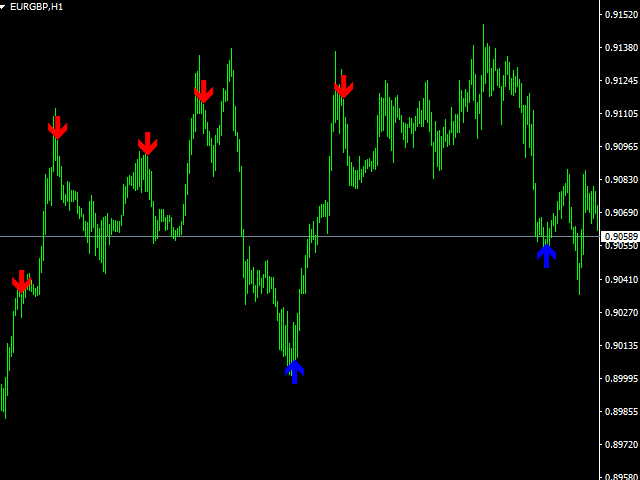 Usage Tips for Arrow Scalper
Buy sign: the indicator arrow points upwards.

Selling signal: the indicator arrow points downwards.
Main parameters:
Period – period for the calculation of the indicator (main parameter).

Alert – activate/disable alerts.

Email – enable/ disable emails.

Push – enables/disables sending messages to mobile phones.
In conclusion, we are talking about a simple and easy to understand indicator. This indicator is ideal for beginner traders in the world of indicators but is suitable for all types of traders. We haven't been able to verify what experience users have with this indicator, as there are no positive or negative assessments.
This indicator is located in the MQL market at a price of 31 USD. You can also rent 1 month for 13 USD or 1 year for 26 USD. Of course, a demo version is available so you can know and test this indicator and find out if it is suitable for your trading system. We will always recommend combining several indicators, to filter the signals of purchase or sale better and obtain the best possible results.