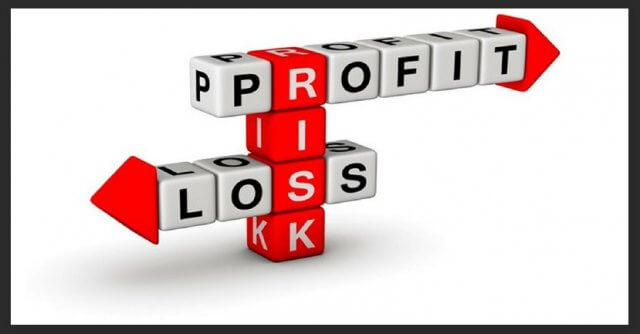 If you're looking for an extra way to make money in your spare time, chances are that you've probably stumbled upon the subject of forex trading during your search. Many people overlook this option because they don't understand what forex trading is, but the term simply refers to the buying and selling of foreign currency online. With all forms of investment comes some level of risk, and Forex is no different. How we deal with this risk is what makes the difference between failure and success. 
Traders open an account through a broker and attempt to make a profit off of the differences in pricing for the currencies they are buying or selling. Prices are controlled by the forex market, which is affected by many different factors. For example, large financial institutions including big banks have a significant impact on the market, along with economic factors, news releases, political events, and other important information that shapes trader's opinions. 
If you want to become a forex trader, it's fairly simple to open a trading account online. All you need to do is find a brokerage firm or commercial bank that offers online forex trading through a trading platform, like MetaTrader 4 or 5. There are also many other suitable platforms out there and some brokers offer their very own trading platforms. 
Is Forex Regulated?
Different regulatory bodies are responsible for regulation standards in certain countries. For example, the United States is monitored by the Commodity Futures Trading Commission (CTFC) and the National Futures Association (NFA). US regulations are known for being strict, which is one reason why some international brokers avoid working with US clients. Brokers located in other countries deal with separate regulators, some of which have more lenient rules. In some cases, brokers choose not to become regulated at all, but this does pose a potential risk to clients that sign up with these companies. For example, in the event that an unregulated broker was to go bankrupt, their clients would be at risk of losing the money they had invested in their trading account.
How to Get Involved
In order to open a trading account, you simply need to be 18 years old with access to an internet connection on a device like a phone, computer, or tablet. You'll need to find an online trading platform as well or sign up through a bank's platform. Pepperstone, XTB, EagleFX, FP Markets, and IC Markets are some of the most popular options, but you can find hundreds more to choose from as well.  
What Are the Benefits? What About the Risks?
Forex trading can provide a good source of income for those that put in the effort. This means you'll need to spend a lot of time doing research, developing a trading plan, and honing your skills in order to be successful. Trading also provides other benefits like flexible hours, the ability to be your own boss, and the option to start with a low investment. A few high-profile investors have managed to become billionaires thanks to trading alone. Aspiring traders should know that the potential to make a lot of money as a trader is real and that it isn't as difficult as one might think. The best traders learn to master self-discipline and are extremely active in planning and managing their trading plans.
When it comes to weighing the risks, one of the biggest downsides is that profits aren't guaranteed. There's always a chance that you could lose everything you invest, from a hundred dollars to thousands. On the bright side, traders can take more control of this by only risking what they are willing to lose and incorporating strict risk-management rules into their trading plan. Having knowledge and experience on subjects like microeconomics and geopolitics can also help to increase your chances of success, while you're more likely to fail if you don't understand the factors that affect prices. In the same ways that a disciplined trader is likely to be successful, a laid-back approach can lead to financial losses, therefore, the risk depends largely on the trader's knowledge and attitude. 
The Bottom Line
Forex trading can be a great way to earn some extra income and can even take the place of a full-time job for those that are determined and hard-working. Like with most investment opportunities, there are risks involved with trading forex, with results depending heavily on one's understanding of how the market works and what affects prices. Although forex does involve risk, traders can take more control by only risking money they are willing to use while using risk-management precautions, like using a stop loss on every trade. It's surprisingly easy to get started as a forex trader, as you'll simply need to find a regulated broker and open a trading account through that entity.