Samtrade is a Forex broker, stocks index, and commodities. Created in 2016, it is a broker whose commercial presence focuses on countries such as Australia, China, and Southeast Asian countries. The website is available in English and Chinese.
Samtrade FX is registered and regulated on the islands of Saint Vincent and the Grenadines, like many other Forex brokers, but is essentially a Forex broker directed to the Chinese market.
This broker promises tight spreads and running STP on ECN. We cannot know whether this is true or not. Samtrade FX also claims to have client funds in segregated accounts. They also offer a copy trade service, so a customer can replicate the operations of other traders in real-time. Certainly, the website is very well built and has a pretty professional appearance.
Samtrade FX claims to have been awarded 3 times as the best broker in China, receiving the "Best STP Broker/ECN" awards in China (Shenzhen) Forex Expo 2016, the "Best Forex Broker of the Year 2017 (APAC)" at China International Investments & Financial Expo and the "Most Influential Broker in Asia 2019" at the Kuala Lumpur Wikifx Expo 2019.

ACCOUNT TYPES
Samtrade FX has a standard account type for live trading. It also offers Islamic accounts, corporate accounts, and joint accounts. It is very positive that Samtrade FX offers its customers a free demo account.
PLATFORMS
Samtrade FX offers the popular trading platform Metatrader 4 (MT4). More than 10 years after its launch, it is still the platform most used by traders. Among its main features are, it is easy to use, has multiple indicators, various analysis tools, and third-party add-ons. It is also possible to use one of their expert advisors and do automatic trading.
LEVERAGE
The leverage that this broker applies to all his accounts is 1:100, which we consider suitable leverage.
TRADE SIZES
We have not found information about the trade sizes available. But knowing that the minimum deposit to start trading is 100 USD we are convinced that you can start trading from 0.01 lot, this is our assumption for lack of information.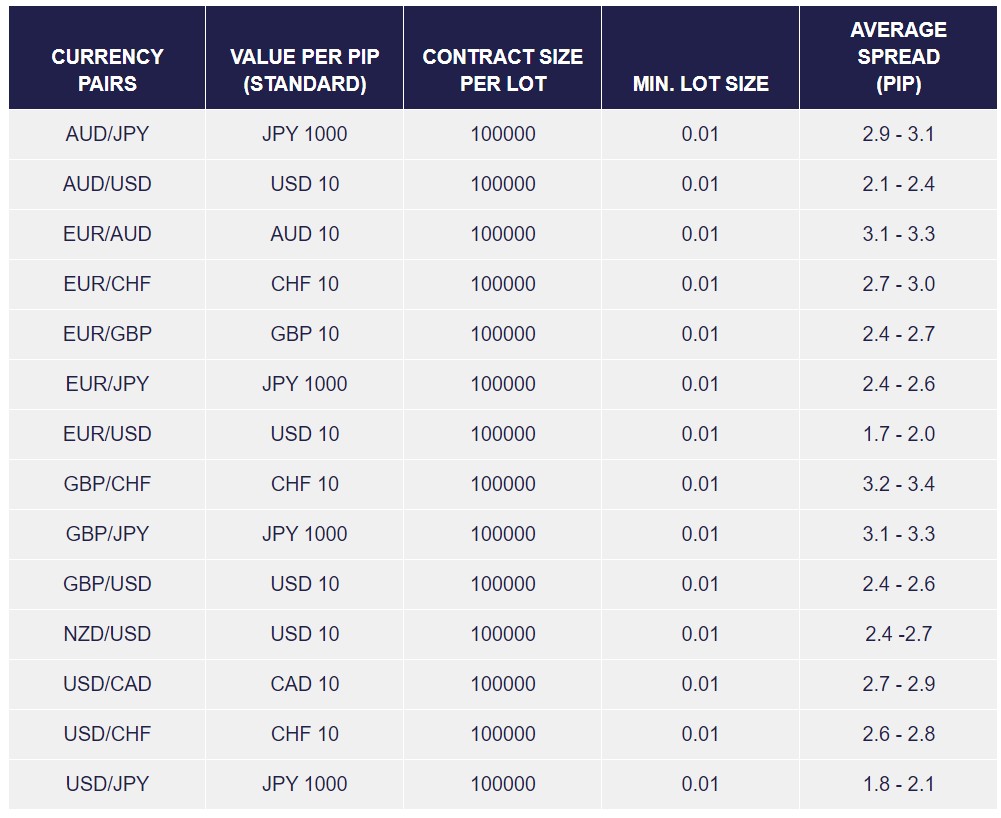 TRADING COSTS
Samtrade FX does not charge commissions in your trades. The commission is implicit in the spread (the difference between the purchase price and sales price). We have seen that spreads are not cheap, so the profit for the broker is considerable.
ASSETS
Samtrade FX has 60 currency pairs in FOREX, CFD's in 10 stock indices, and 5 Commodities. This is more than enough to allow for effective and profitable Forex trading.
SPREADS
Certainly, you can easily find other brokers with better spreads. Below are a few examples:

MINIMUM DEPOSIT
The required minimum deposit is 100 USD or equivalent currency.
DEPOSIT METHODS & COSTS
Deposits can be made through bank transfer, credit or debit card, and also with the ePayment Unionpay (very popular in China). Deposits are free of charge from the broker.
WITHDRAWAL METHODS & COSTS
Withdrawal methods are the same as for depositing. Bank transfer, credit or debit card, and also with the ePayment Unionpay. All withdrawals must be made to the same method of payment by which the deposits were made. Withdrawal fees are paid by the customer but Samtrade FX does not report the exact amounts.
WITHDRAWAL PROCESSING & WAIT TIME
Waiting times are the same for all retirement systems, from 1 to 4 working days. The required minimum withdrawal amount is the same for bank transfers as for cards and Unionpay, 50 USD.
BONUSES & PROMOTIONS
Samtrade FX has a monthly competition among its customers, with prizes of up to 2000 USD for the most successful trader of the month. This competition is called the "Traders Challenge." Also, the broker has the possibility that the customer will become an Introductory Broker (IB). A program that several brokers offer and that consists of the collection of commissions for the clients that you take to the broker and that they trade with real money.
EDUCATIONAL & TRADING TOOLS
We are positively surprised by Samtrade FX in this section. It has an academy where the basic concepts are explained widely that every trader should know, and talks about the following topics: What is FOREX? What are CFDs? What are commodities? What is leverage? What is the margin? What is Night Financing? What is the Margin Call Policy?
Samtrade FX also has a full 60-hour course called Samtrade FX Trader's Club. This course costs 10,000 USD, and although it seems expensive, it is true that it is a classroom course with quality content. The Course consists of the following topics:
INTRODUCTION
Chapter 1 – Introduction.  Chapter 2 – Knowing the Markets. Chapter 3 – Systematic and Unsystematic Risks-.
READING AND INTERPRETING THE MARKET
Chapter 4 – The Art and Science of Price Actions. Chapter 5 – The Art and Science of Understanding Algorithms.
UNDERSTANDING MACROECONOMICS
Chapter 6 – Understanding and Reading Trends. Chapter 7 – Effectiveness of Economic Indicators. Chapter 8 – Major News Release
SECTOR ROTATION
Chapter 9 – The Art and Science of Sector Rotation. Chapter 10 – Understanding Economic Cycles.
TECHNICAL ANALYSIS
Chapter 11 – Understanding Advanced Support and Resistance Lines. Chapter 12 – Mastering Breakout Patterns. Chapter 13 – The Art and Science of Candlestick Analysis. Chapter 14 – Big Players' Entry – Volume.
TRADING STRATEGIES
Chapter 15 – Establishing a Proper Financial and Risk Management Framework. Chapter 16 – Understanding Fundamental Analysis. Chapter 17 – Mastering Position and Swing Trading. Chapter 18 – The Art and Science of Speculative Trading. Chapter 19 – The Art and Science of Scalping.
PSYCHOLOGY OF TRADING
Chapter 20 – How to Manage the Psychology of Trading
Samtrade FX also has an economic calendar, where the most important events of the day are reported and can affect our trading. And also a section of trading signals, where they are reported through Telegram channels.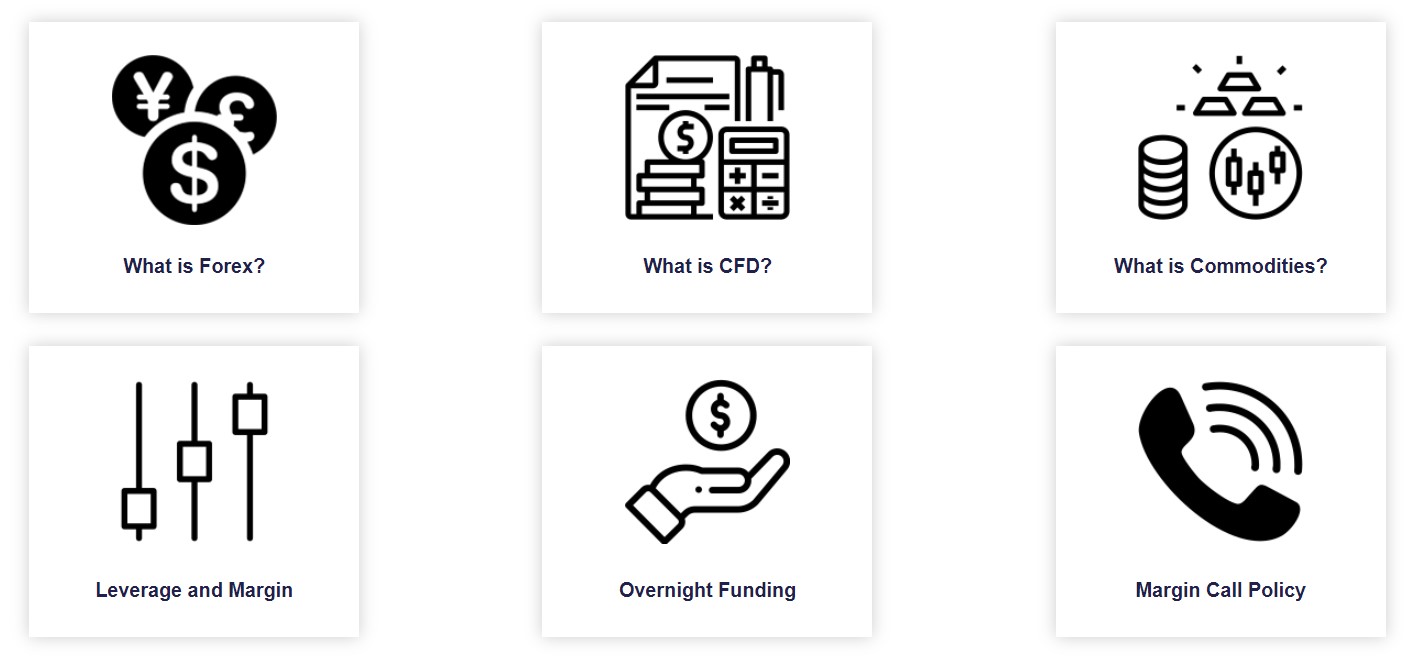 CUSTOMER SERVICE
We do not know about the quality of customer service but we are always disappointed that there is no contact phone or live chat that are the most direct channels to deal with any issue.
The ways of contact, in this case, are: Contact form and an email (support@samtradefx.com)
DEMO ACCOUNT
The broker offers a Demo account on his website, which we consider good news, as a Demo account helps the novice trader learn how to use the platform without risking his own capital. The broker does not report whether this demo account is free, nor how much time the customer has available for its use.
COUNTRIES ACCEPTED
We have not found any of their legal documents that list restrictions on any country.
CONCLUSION
We should know that Samtrade FX is an offshore broker with virtually no regulation, so trading with them is riskier than dealing with reputable brokers and tighter regulation. As a general rule, we always recommend opening an account with brokers licensed and regulated by entities such as the UK FCA or ASIC that have strong requirements and supervise the operations of regulated brokers.

We have no information on the regulatory requirements of China, but there are global brokers that offer their services in Chinese and have much more serious regulation than Samtrade FX. Nor are we very impressed with the spreads offered, however, we are satisfied with their educational platform.
Advantages: MT4
Disadvantages: Offshore Regulation, no contact phone available.