The global Forex market has more than $5 trillion in daily trading volume, making it the largest financial market in the world. The popularity of Forex attracts traders at all levels, from novices learning about financial markets to more professional and experienced veterans. Because it is so easy to do Forex trading – with all-day sessions, access to high leverage, and relatively small costs – but it's also very easy to lose when trading Forex. In this article, you will see 10 ways in which traders can avoid losing money in the competitive Forex market and can safely make Forex investments.
Do Your Homework
Just because it's easy to get into the world of Forex doesn't mean it's easy to operate in this area. Learning about Forex is fundamental to a Trader's success in foreign exchange markets. Although most of the learning comes from live trading and experience, a trader must learn everything possible about Forex markets, including geopolitical and economic factors that affect the currencies to be traded. The task is a continuous effort as traders need to be prepared to adapt to changing market conditions, regulations, and global events. Part of this research process involves the development of a trading plan.
Choose a Reputable Broker
The Forex industry has less oversight than other markets, so it is very likely to end up doing business with a reputable Forex broker. Because there is a concern about the security of deposits and the overall integrity of a broker, Forex traders must only open an account with a member company of the National Futures Association (NFA) and which is registered with the U.S. Commodity Futures Trading Commission (CFTC) as a futures commission merchant. Every country outside the United States has its own regulatory body with which legitimate Forex brokers must be registered.
This is basic and indispensable and cannot be emphasized further, only duly regulated Forex brokers should be traded. Traders should also investigate each broker's account offers, including leverage amounts, commissions and spreads, initial deposits, and account withdrawal and financing policies. A representative of useful customer service should have all this information and be able to answer all questions regarding company services and policies.
Using a Practice Account
Almost all trading platforms have a demo account to practice, sometimes called a dummy account or demo account. These accounts allow traders to place hypothetical transactions without a funded account. Perhaps one of the most important benefits of a demo account is that it allows the trader to become an expert in order entry techniques.
Few things are as harmful to a real account (apart from the trader's overconfidence) as pressing the erroneous button when opening or exiting a position. This is quite common, for example, for a new trader to accidentally add to a losing position rather than close the trade. Having many errors in order entry can lead to having large losses without protection. Apart from the devastating financial consequences, this situation is incredibly stressful. Practice makes perfect: experiment before placing real money online.
Keep the Graphics Clean
When a Forex trader has hired an account, it can be tempting to take advantage of all the benefits of technical analysis offered by the trading platform. Although most of these indicators are perfectly adapted to foreign exchange markets, it is very important to consider keeping analysis techniques to a minimum to be effective. The use of the same types of indicators-such as two volatility indicators or two oscillators, for example, can be redundant and may even give opposite signals. This must be avoided.
Any analysis technique that is not routinely used to improve the performance of the company must be removed from the table. In addition to the tools used for the chart, the overall appearance of the workspace should be considered. The colors, fonts, and types of price bars chosen (line, Japanese candle bar, distribution bar, etc.) should create an easy-to-read and interpret chart that allows the trader to respond more effectively to changing market conditions.
Protect Your Trading Account
While there is a lot of focus on making money in Forex trading, it is very important to know how to avoid losing balance in your account. The most appropriate techniques of monetary management are a very important part of successful negotiation. Many experienced traders would agree that anyone can enter a position at any price and still earn money – the important thing is how he leaves trade.
Part of this is knowing when to take your losses and move on. Using stop-loss protection is always an effective way to ensure that losses remain reasonable. Traders may also consider using a maximum amount of daily losses beyond which all positions would be closed and no new trading will start until the next trading session. While plans must be made to limit losses, it is equally essential to protect gains. Money management techniques, such as the use of stop drags, can help preserve profits.
Start Small
Once you've done your homework, spent time with a practice account, and have the Trading plan instead, it may be time to start live – that is, start trading with real money. No amount of trading in a demo account can accurately simulate actual trading, and as such, it is very important to start with a small amount when going live.
Factors such as emotions and slippage cannot be fully understood and accounted for until live trading is performed. In addition, a trading plan that was used as a champion in backtesting results or trading practice could, in fact, fail miserably when applied to a live trade. Starting small, the trader can evaluate your trading plan and emotions, and gain more practice in executing order entries – without risking the entire trading account in the process.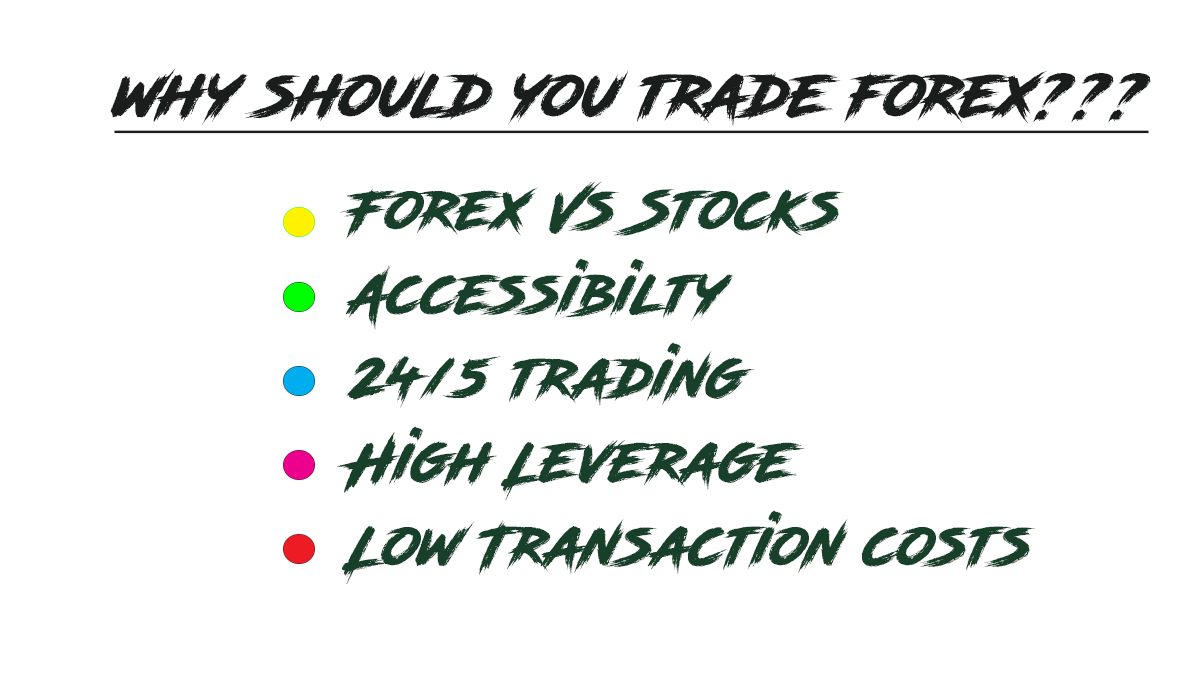 Use of Reasonable Leverage
Foreign exchange trading is unique in the amount of leverage offered to its participants. One of the reasons why Forex is such an attractive market is that traders have the chance to make high profits with a small investment – sometimes as little as 100 US dollars. Properly used, leverage provides growth potential; however, leverage can easily amplify losses. A trader can choose the amount of leverage he wants to use when basing the size of the position on the account balance. For example, if a trader has 20,000 USD in a Forex account, a position of 200,000 USD (two standard batches) would use leverage 1:10. While the merchant might open a larger trade if he were to take maximum leverage, a smaller position would limit the risk.
Leverage is you have a chance to use something small to control something bigger. In short, Forex trading means that you can have a small amount of balance in your account and be able to control a much larger amount in the market. In trading currencies, there is no interest charged on the margin used, and it doesn't matter what kind of Trader it is or what kind of credit it has. If you have contracted an account and the broker offers the margin, you can trade on it.
The most obvious advantage of using leverage is that you can earn a significant amount of money using only a limited and small amount of capital. The problem is that, in the same way, you can also have a loss of a considerable amount of money in leverage trading. Everything depends on the prudence with which it is used and the conservativeness or aggressiveness of its risk management.
You have stricter control than you think; The advantage makes a pretty boring market incredibly exciting. Unfortunately, when your money's on the line:
Exciting DOES not always = Good
But that's exactly what leverage has brought to FX. If there was no leverage, traders would be surprised to see a 15% move in their account at a year. However, a trader who uses too much leverage can easily see 15% moving in his accounts in a day.
While typical leverage amounts tend to be too high, leverage trading five times more; it is very important for you to know that much of the volatility you experience when trading is mainly due to leverage of your Trade than the same movement in the underlying asset.
Amounts of Leverage Provided
Leverage usually occurs in a fixed amount that may vary depending on the broker. Each broker grants leverage based on its rules and regulations. The amounts are usually 1:50, 1:100, 1:200, and 1:400.
Leverage of 50:1 Percent
Leverage of fifty to one means that for every $1 you have in your account you can place a value of $50. For example, if you deposited $500, you could trade amounts up to $25,000 on the market using leverage 50:1. It's not that you should trade the full $25,000, but you would have the ability to trade up to that amount.
Leverage 100:1 Percent
Leverage of a hundred to one means that for every $1 you have in your account, you can place a commercial value of $100. This is a standard amount of leverage suggested in a standard account. The typical minimum deposit of 1000 USD for a standard account would give you the ability to control 100,000 USD.
Leverage 200:1 Percent
A leverage of two hundred to one means that for every $1 you have in your account, you can place a value of $200. This is a frequent amount of leverage suggested in a mini lot account. The typical minimum deposit on that account is around 250 USD. With 250 USD you would be able to open operations up to the amount of 50,000 USD.
Leverage 400:1 Percent
A leverage of four hundred to one means that for every $1 you have in your account, you can place a value of $400. Some brokers offer 400:1 in mini-batch accounts. I would personally take care of any broker that offers this kind of leverage for a small account. Anyone who makes a $300 deposit into a Forex account and tries to trade 1:400 leverage could be wiped out in a matter of minutes. Not that Brokers force the Trader to deposit only $300, but if they make it possible, the suspect doesn't?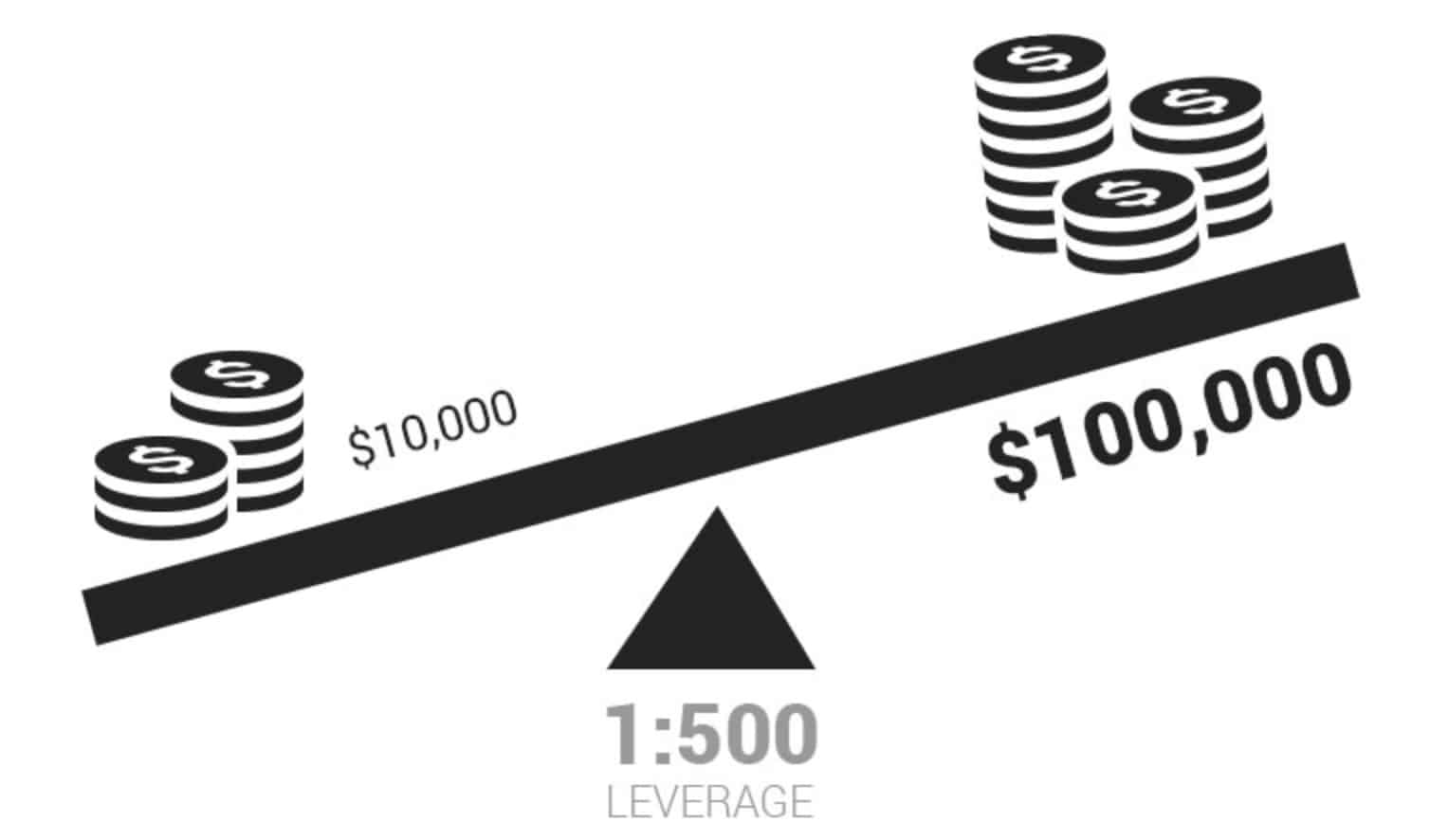 Professional Traders and Leverage
For the most part, professional traders trade very low leverage. Having lower leverage has the ability to protect your balance when you do business mistakes and keeps your returns more consistent. Einstein once said that the definition of Madness is: "Always do the same and expect different results." Without a business log and a meticulous log book, traders are likely to be able to continue making the same mistakes, minimizing the chances of being a profitable and successful trader in the future.
Understanding Tax Implications
It is very important to have clear tax implications and how it deals with the foreign exchange trading activity that will be prepared at the time of filing taxes. Consulting with a qualified specialist or tax specialist can be beneficial and help avoid surprises when paying taxes and can be great to help people take advantage of an existing diversity of tax laws. As tax rules often change, it is prudent to maintain a relationship with a trusted professional who can handle all tax-related matters.
Treat Trading Like a Business
It is very important to consider foreign exchange trading as a business and to keep in mind that gains and losses are not important in the short term. As such, the operators must avoid becoming overly emotional beings, no matter what the gain or loss, and treat each as one more day at the office. As with any other business, Forex trading incurs losses, expenses, taxes, risks, and uncertainty. Also, just as small businesses rarely succeed overnight, so it is for the vast majority of currency traders. Planning, setting realistic goals, being organized, and learning from both successes and failures are key to achieving a long and successful career as a foreign exchange trader.
In Conclusion
Forex trading around the world is attractive to many traders because of their low account requirements, 24-hour trading, and access to large amounts of leverage. When approached as a business, foreign exchange trading can be profitable and rewarding. In short, traders can avoid losing money in currencies and make a safe Forex trading, as long as they:
Are well prepared

Have the patience and discipline to study and investigate

Apply money management techniques

They resemble their trading activity as if they were running a business