The Hedge Forex Robot is a forex robot designed with hedging in mind, it was created by Forex Robot Trader which is a company that has created and designed a number of different robots.
Overview
The Hedge Forex Robot, as mentioned is designed around the concept of hedging which is all about opening additional positions to protect against adverse market movements, with this in mind, we know that the robot will be opening multiple positions at once, so you will need to keep that in mind when trading, especially if your broker requires you to follow FIFO rules.
The way the robot works is described by the creators as "You simply load the robot on any number of currency pairs of your choice and walk away. This robot can trade an unlimited number of currencies all at the same time. The robot executes 100% of all your trading decisions (buys & sells) without any human intervention whatsoever."
Forex Robot Trader has posted some of the results over the past few months, they certainly look impressive on paper, if we look at the past three months they have posted the following profits.
January 2020: $42,129
February 2020: $44,774
March 2020 up to 13th: $18,908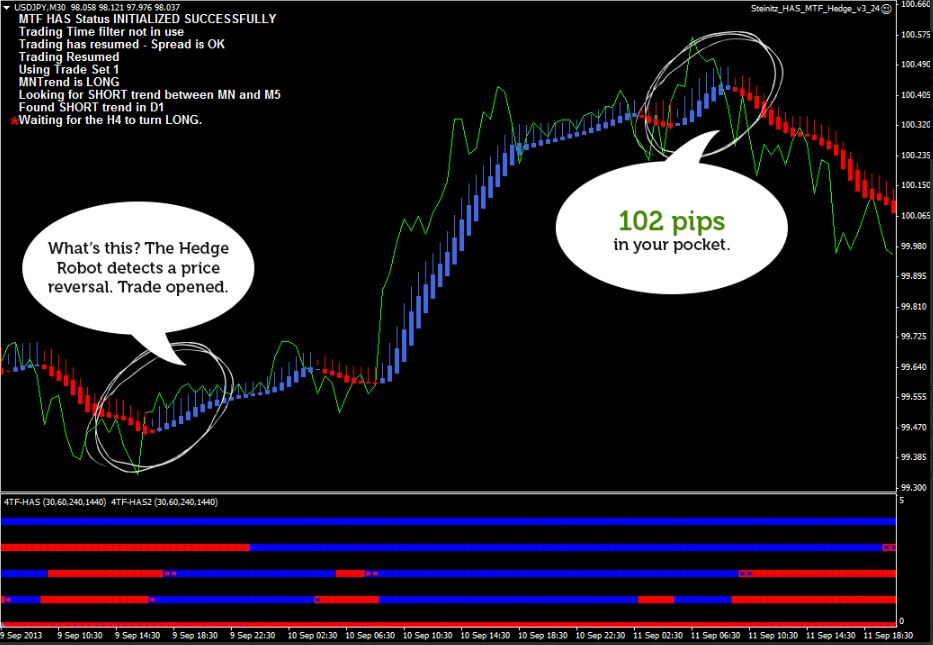 While those numbers look fantastic, we have to show our concerns, looking at the account sheet provided, they are on a 100% winning streak, with exactly 0 drawdowns throughout the month. Now for those that have traded before, you will know that these sorts of figures are not realistic, and so it looks like the numbers are being edited to suit the needs of the creator. The account shave not been linked to an independent site such as MyFXBook, so the results have not been verified.
Service Cost
The robot currently costs $89.00 at the time of writing this review this is down 55% from the original price of $199.99. While there isn't a demo available of this exact robot, the creator company Forex Robot Trader are providing a free robot, so you are able to test out the kind of quality that you may receive.
Conclusion
The website hasn't provided any user reviews, however, while scouring the internet we came across a few reviews there is a wide range of rating,s w have seen reviews giving it 8/10 while others have been giving it 1/5, so this does not give a very clear indication of how well the Hedge Forex Robot works. These massively mixed reviews can normally indicate an unstable robot. With the results looking a little fishy (3 months of 100% wins and no drawdown) we currently find it hard to believe the figures and results shown.
This Forex Indicator is currently available for purchase at – https://www.forexrobottrader.com/forex-robots/has-mtf-hedge-robot