The Big Breakout EA robot uses an automated break-up strategy that was developed with the goal of converting a $250 account into a $10 million account. Logically, this objective is exaggeratedly high, so we set out to see what additional information we could find about this expert advisor. 
Looking at the website, we see that the robot we're analyzing was developed by a person named Adam Johnson. Certainly not well known is this Adam Johnson in the automated robot industry, so he must be a relatively unknown trader.
In the statement of results of this system, third-party verification is shown. In this case, a screenshot of a Myfxbook account. We cannot interact with the screen; it is an image, so we cannot be sure that this account exists or that its results have changed significantly.
Such results can be misleading, and we certainly have to be careful, especially when we are talking about a relatively new EA on the market. We noticed that the system works with only two currency pairs, EUR/USD, and GBP/USD. On average, it trades daily and promises to make returns of around 30% per month.
The Big Breakout EA uses six entry strategies:
-Zigzag
Change each break in the top and bottom of the Zigzag indicator.
-1-2-3
Change the break of a 1-2-3 formation of the Zigzag indicator.
-1234
Change the break of a 1234 structure of the Zigzag indicator.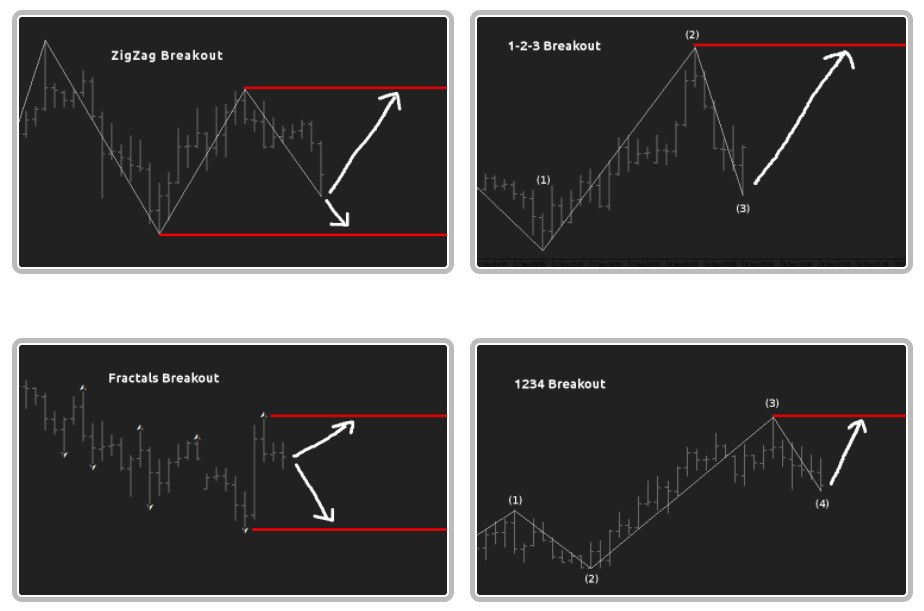 -Breakdown of the fractals
Change all fractal indicator breakdowns.
Breakdown of the candles
Change the breakdown of the high or low X bars of the last X bars.
Breakdown of the inner bar
Changes the interior bar pattern breakdown.
At present, we could not recommend this advisor, as concerning the results, there is no evidence that they are real, and we do not like that the screenshot of Myfxbook is not interactive and accessible to consult more data from the system.
As a positive aspect, say that the user can install Big Breakout EA in an unlimited demo and live accounts. The developer offers a free demo version, and the full version costs 79.90 Swiss francs.