Profit Trend is located within the Experts category of the MQL5 marketplace, it was first uploaded to the marketplace on the 12th of March 2020 by its creator Michal Wolny, it was uploaded as version 2.0 and has not had any updates since, so the software still sits at version 2.0.
Overview
Profit Trend was created as an expert advisor for use with the MetaTrader 4 platform, the description, and details section of the MQL5 website does not actually indicate a lot of information about how the EA functions, instead it is more of a setup tutorial with a bit of information thrown in here and there, this has made it quite confusing as to what the EA actually does.
The EA will use the Ichimoku, Custom Moving Averages, and Stochastic Oscillator indicators in order to help find its entry and exit positions in the markets. The Ea will use take profit and stop loss levels with each trade to help protect the account, it also has the option to use trailing stops to help maximize profits and to lock in risk-free trades once they turn profitable. 
The EA also has the option to turn on a grid-based trading system, while these can be profitable, they can also cause a lot of accounts to blow, these work by placing a trade, should the markets move against the trade, it will open up another trade either at the same lot value or higher in the same direction in the hope for the markets to come back in, it will then close out all the trades for a profit. The issue comes when the markets do not come back in and continue to trend against you, lots of trades can quickly be opened which can cause large amounts of drawdowns ad can blow smaller and large accounts alike.
In terms of parameters, there are some available which cover the general settings, positions settings, TP and SL positions, trailing stop settings, money management options, grid option, and more.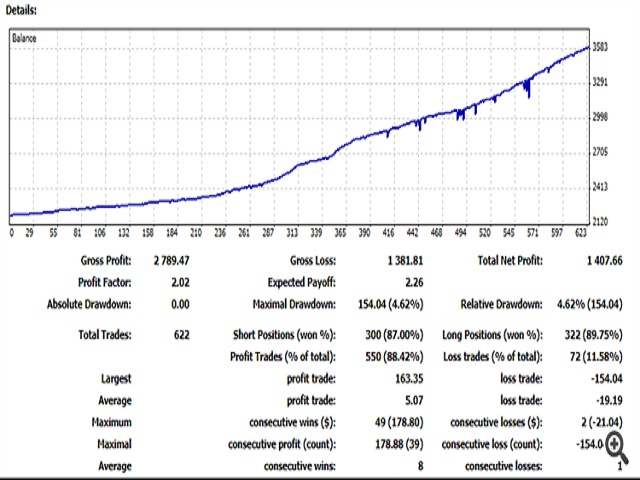 Service Cost
In order to purchase the Profit Trent EA outright, it will set you back a massive $5,500, this will get you up to 5 activations of the software. Due to its high price, the developer has offered a number of more manageable rental options. You can rent the EA on a monthly basis for $50 per month, for three months it will cost you $100, for six months it will cost you $500 and for a one-year rental, it will cost you $1000.
A free demo version is also available, this can be used within the strategy tester on the MT4 platform but not on a live account.
Conclusion
There are no user-written reviews or ratings for this eA so it remains unrated, this means that we cannot see whether people have found the Ea to be useful or profitable. There are three comments, all of them are from the developer, one is an installation and usage guide which is good to see, the other two are displaying results from an account that is using the EA, both of which look very positive. Due to there being no reviews to look at and no support on display (apart from the developer's own comments) we would suggest sending your questions to the creator so you can be sure that the EA is right for you and that you will receive support once it has been rented or purchased.