YLD FX is a Forex and CFD broker located offshore. There is no mention on their website of exactly where they are based which is rather strange, to say the least. A look on their Facebook page suggests that they are based in Saint Kitts and Nevis though. YLD FX was built by traders and for that reason, they claim to know exactly what traders want in a broker – tight spreads, good customer support, fast execution and most of all minimal slippage. There is no mention on their website as to when they were established.
Account Types
There are no tiered accounts with YLD FX so everyone trades under the same conditions.
Platforms
It appears that the only option available is MT5 which will probably turn a lot of potential new customers away as many traders prefer to use MT4. The MT5 platform can be downloaded to Windows desktops, Apple OSX desktops, and Android devices. MT5 also has a web browser option which can be accessed via any operating system.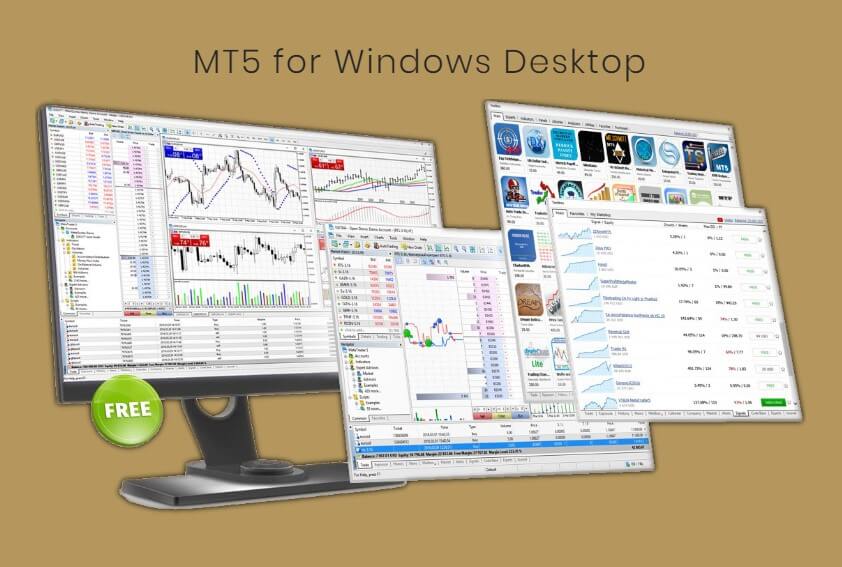 Leverage
YLD FX offer Forex leverages of:
1:50
1:100
1:200
1:300
1:400
Trade Sizes
There is no mention of minimum trade sizes anywhere on their website and as they don't reply to emails or questions on their Facebook page this will remain a mystery.
Trading Costs
Again, not much information about this on their website so hard to say what (if any) the trading costs are.

Assets
Assets available to trade are the usual currency pairs, indices, commodities, precious metals, and stocks. I don't see any sign of any crypto assets being available to trade.
Spreads
The spreads are not terrible and I'd say they were slightly lower than the industry average.
Liquidity Providers
YLD FX provides an (HFT) High-Frequency Trading liquidity provider to give minimal slippage and competitive spreads.
Minimum Deposit
Minimum account deposits are £200, $250 or €250. These are relatively high these days in my opinion.
Deposit Methods & Costs
Only one deposit option and that is by secure bank transfer. YLD FX does not charge any fees for account funding. They do not cover any of the fees your local bank may charge.

Withdrawal Methods & Costs
YLD FX offers secure bank transfer account withdrawals with zero % fees. They cover all outgoing bank fees that are visible to them. They do not cover any of the fees your local bank may charge.
Withdrawal Processing & Wait Time
There is no reference as to how long withdrawals take but given that the only withdrawal option is bank transfer then we can assume it will take days rather than hours.
Bonuses & Promotions
YLD FX does not offer deposit bonuses.
Educational & Trading Tools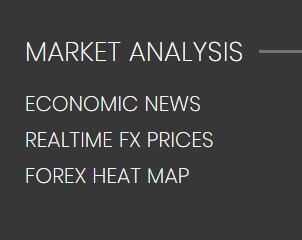 YLD FX provides free educational support to assist the trader in growing their market knowledge and to perform to their best potential. I can find no evidence to support this on their website so it's not immediately apparent how they provide this support.
They have an economic news section providing daily updates and a listing of upcoming news events which is always handy to see.
There is also a real-time price listing, heat map and Forex correlation charts showing the main pairs. Not sure how useful these are, to be honest. By far the most useless trading tool available is the YLD FX Desktop Wallpaper. This can be downloaded and installed on your desktop. There are claims that EA's and indicators will be arriving soon.
Customer Service
YLD FX offers online chat but only during the London trading session which is a big negative. Live chat should be offered for the entire duration that traders are using the broker's platform in my opinion. Another bad sign is their email support. I sent them an email asking some questions for the purpose of this review. At the time of writing that was 4 days ago. This is not good enough and gives the impression of an amateurish setup.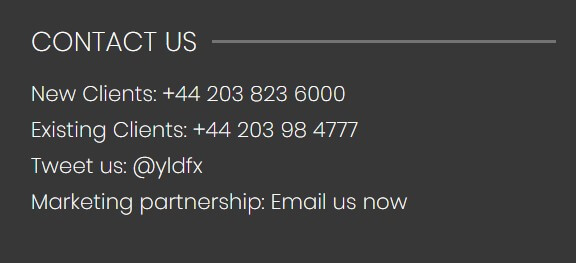 Demo Account
Demo accounts can be used with YLD FX. They appear to be free to use (and so they should be). One slight worry is that as soon as I applied for my demo account I was sent to a webpage where I was encouraged to open a live account while I was waiting for my demo account to be opened. Why would I want trade live before testing the water with a demo account and also why not just open my demo account straight away?
Countries Accepted
There is no mention of any restricted countries on the YLD FX website.
Conclusion
There is a serious lack of information about this broker on their website. Their Facebook and Twitter pages are also light on information in this regard. The customer support is poor and unresponsive. Not offering the popular MT4 platform is a big mistake in my opinion and having only one (and a slow one at that) deposit and withdrawal option is also a weak offering. On the plus side, their spreads appear to be ok and the leverages are quite high if that suits your trading style. Would I sign up with this broker?……erm No.