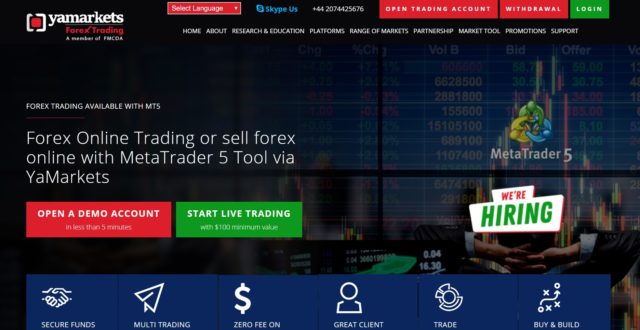 YaMarkets is a Forex broker founded in 2016 and located in Vanuata. YaMarkets was founded with the goal to give regulated, minimal spreads, fast order execution and an unrivaled trading condition for its clients. In this review, we will be looking at different aspects of YaMarkets to see what they really deliver.
Account Types
YaMarkets offer a number of different accounts, however, the details and differences between them are non existent, there are some details listed which we can only assume are relevant for all account types, we will put them here, but the different account types will have some differences, we just can't find out what they are at this point in time.
All accounts seem to have optional leverage, you can choose increments from between 1:1 and 1:500. Minimum trade sizes are set to 0.01 lots which are also known as a micro lot. Spreads can be as low as 0 pips and deposits start from just $10.
Platforms
YaMarkets offers a singular trading platform, MetaTrader 5 (MT5). MetaTrader 5 was released in June 2010 and so has been around for nearly 10 years, this has given it enough time to build up a healthy user base, offering high levels of customization, access to hundreds and thousands of indicators and expert advisers and a solid signal database. Having just the one platform can be a bit limiting, but MT5 is a good option to have, especially as it is available to use as a desktop download, an app for iOS and Android devices as well as a WebTrader where you can trade from within your internet browser.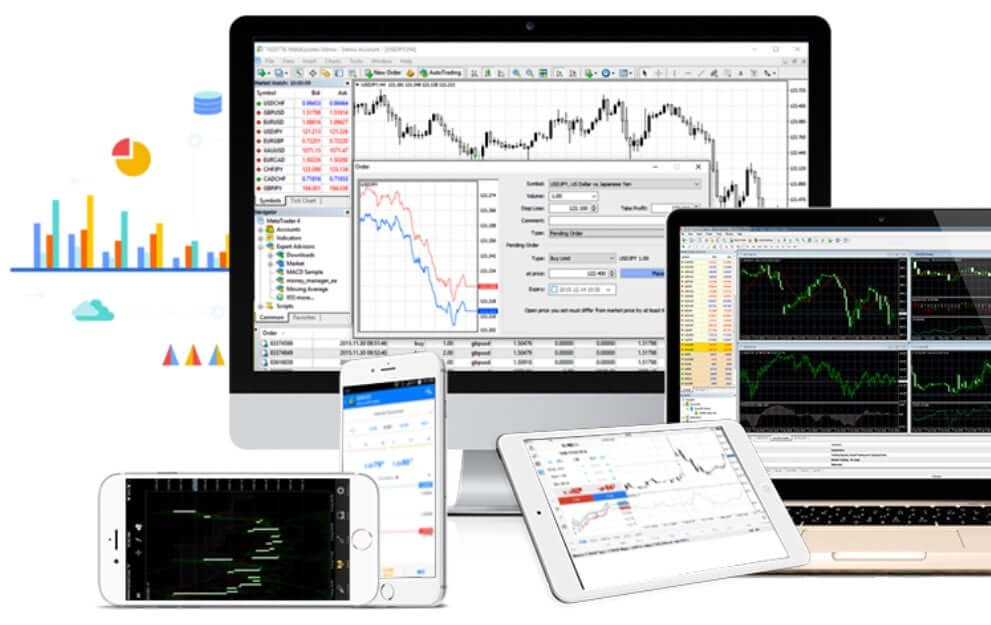 Leverage
As briefly mentioned earlier, the leverage for accounts can be selected by the user, the minimum leverage is, of course, 1:1, the maximum can be set as high as 1:500, 1L500 seems to be becoming the industry standard and what newer traders are looking for so it is good to see it present here. Commodities trading can have maximum leverage up to 1:400.
Trade Sizes
Trade sizes start with a minimum of 0.01 lots (micro lot), there is no indication of what the maximum trade size is, however for most brokers this normally sits at around 50 lots to 100 lots, so w would expect YaMarkets to follow suit.
Trading Costs
YaMarkets do not advertise what their costs are, so it is impossible to tell if there are any commissions without actually testing out the trading. As we can not test the commission, we do test the spreads so check out the Spreads section of this review.
Assets
Forex and commodities, those are the two instruments available for trading, in regards to how many, we have no idea. The forex section of the site does not indicate how many currency pairs are available or any indication of which ones, the commodities section does state that there are over 20 CFDs to trade, but does not really go into much more detail than that.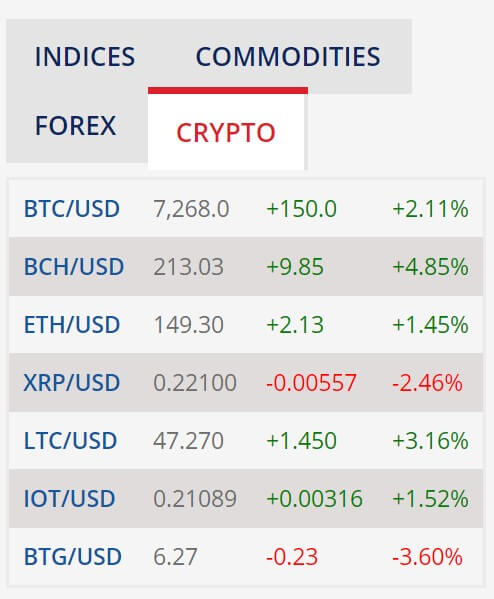 It also appears that cryptocurrencies are available to trade, however, there are no details on which ones, the only mention is of Bitcoin. It is nice to see the crypto world making it to YaMarkets, but they need to provide more details on what exactly is being offered.
Spreads
Information regarding spreads are not available on the YaMarkets website, we did, however, use a demo account to see what sort of spreads are in play, we noticed that the lowest spreads available, mainly for EUR/USD were over 3 pips, this is pretty high when comparing to other brokers. If there is a commission on top of this, then the costs of trading are extortionate.
Minimum Deposit
The minimum deposit stated on the YaMarkets website is $10, this is low and allows people just testing the water to sign up. We do not know what the required balance for opening an account is, but we would assume the $10 minimum deposit would cover this.
Deposit Methods & Costs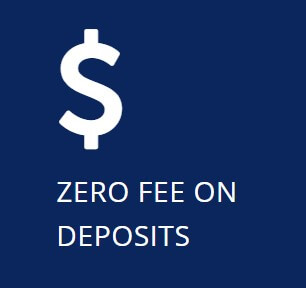 It took a while to find, but there are a few different deposit methods available from YaMarkets, these are credit/debit cards, bank wire transfers, Neteller and Moneybookers. There are be others available but we could not locate much information about them. There is also no indication of any fees, although the promotion regarding free transfer fees states that deposits over $200 have no fees, so we can assume that there are if you are depositing a smaller amount.
Withdrawal Methods & Costs
Similarly to the deposit methods,m we could not locate any solid information on the methods provided, however, there are mentions of withdrawing with a bank wire transfer, Moneybookers, Neteller and credit/debit cards. Again no mention of fees, but similarly to the deposits, there may be a fee for withdrawing under $200 at a time.

Withdrawal Processing & Wait Time
Looking through the website and the general terms (customer agreement) of the site, we can not find any information in regards to processing. Most brokers try to process within 24 hours, but the complete lack of information available doesn't give us much confidence. We, unfortunately, we can not comment on this section of the review.
Bonuses & Promotions
There are a few different bonuses available with YaMarkets.
Welcome Bonus: You can receive us to $500 as a welcome bonus, simply deposit and receive the bonus, there is no indication of what percentage bonus this is, or what it is exactly used for,m just that it is a no extraction bonus, meaning you can not withdraw it.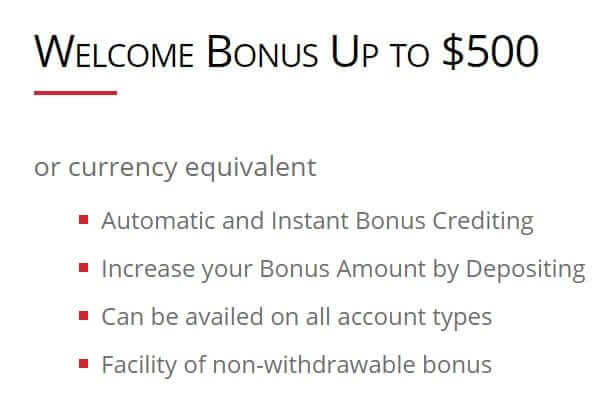 Zero Transfer Costs: YaMarkets publish this as a bonus, but we feel it should be standard, this bonus is simply that any deposits or withdrawals over $200 will not have any additional charges added to them.
Educational & Trading Tools
There are some very basic tutorials available in regards to topics such as making profits in forex, basic technical analysis, trading success strategies and a glossary of different forex based terms. None of these will make you an expert trader, but it is nice that at least some information is being provided. There is a Fibonacci calculator on the site, giving you a way to work out different levels, it is basic, but worth mentioning if you use Fibonacci to trade.
Customer Service
YaMarkets offer a few different ways to get in touch if you have any queries or require help. There is the usual online form to fill out, where you will then get a reply by email. There is also a physical address should you wish to send physical mail and a phone number to talk to someone directly. They also offer direct email support and can also call or chat on skype. There is a nice selection of ways to get in touch.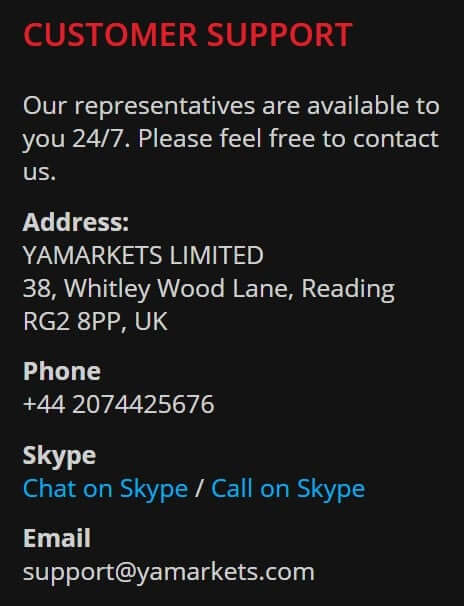 We tested out the web form, however after 48 hours we still have not received a response, the website states that support is available 24/5, only closing on weekends when the markets are closed themselves.
Demo Account
Demo accounts are available, you can access them by simply signing up to an account. The demo accounts last forever as long as you are actively using them, if they go dormant for too long then they will be deleted but you can easily open up a new one. It is stated that market conditions are similar to live trading, which indicates that spreads are high, the demo testing environment does not have the greatest trading conditions we have seen.

Countries Accepted
No indication of what countries are accepted or not, although the broker is not regulated so we can assume that the majority will be ok. Be sure to get in touch with the customer service team if you are unsure if you can join.
Conclusion
The lack of information is concerning, anyone looking to become a YaMarkets client will want to know information about the accounts, trading conditions such as spreads and any commissions being charged, not to mention what assets are available. Without this information being present it is hard to recommend them. A lot of our questions could have been answered by the customer service team, however, we are yet to get a response from them. There are plenty of other great brokers out there and we would be recommending to look at one of them.
We hope you like this YaMarkets review. If you did be sure to check out some of our other reviews to help find the broker that is right for you.