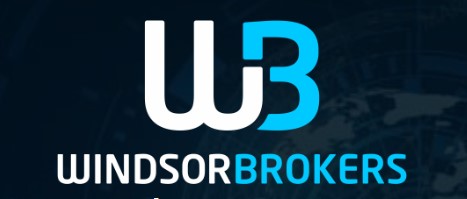 As a globally present firm that offers comprehensive trading services, many market participants will appreciate what Windsor Brokers has to offer. However, they do have some notable geographic restrictions on where their services are available. Other than that, if you are looking for sophisticated trading tools, educational content, flexible funding methods, engaging bonuses, and lucrative leverage, you will find what you need through Windsor Brokers. Their multilingual website and customer support reps further enhance how comprehensive and inclusive this broker is.
In this Windsor Brokers review, we'll cover the ins-and-outs about the firm's account types, assets, trading costs, and more. After that, you can make your own informed evaluation.
Account Types
Windsor Brokers' Prime Account is designed for traders who value consultations and ongoing support from experts. The Zero Account, meanwhile, suits high-frequency traders who are looking for minimal spreads.
Prime Account:
Minimum Deposit: $100
Spreads: From 1 pip
Commission: $0
Zero Account:
Minimum Deposit: $2,500
Spreads: From 0 pips
Commission: $8 per fully closed (round trip) trade
VIP Zero Account:
Minimum Deposit: NA
Spreads: From 0 pips
Commission: NA/reduced
Those who open a Zero Account should keep in mind that they have the option of upgrading to the VIP Zero type. The main difference between the two is that VIP Zero comes with reduced commissions and more access to expert support services.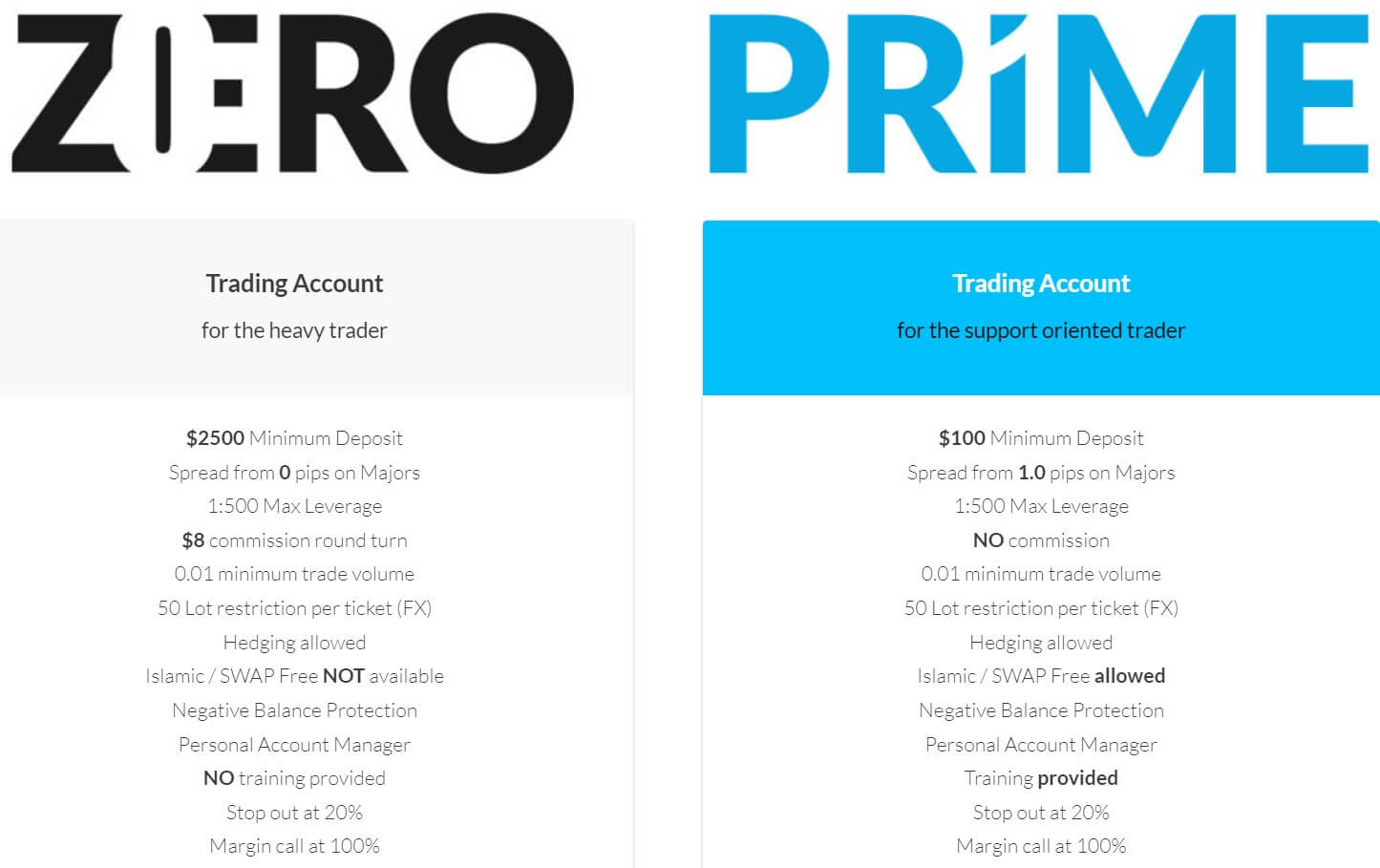 Additionally, to upgrade from Zero to VIP, account holders need to deposit additional funds. However, the exact amount is not specified on the Windsor Brokers website. Instead, they encourage interested traders to contact customer support directly. Other than the potential upgrade, a key difference between the Prime and Zero Account is that the former allows you to add Islamic swap-free features, while the latter doesn't.
Platforms
You can download MetaTrader 4 (MT4) on your desktop, tablet, and/or smartphone, all of which are done directly from this broker's website. MacBook users, though, may need to install additional software from the Mac Store before downloading MT4. Another option is to use MT4 WebTrader, which is accessible from any desktop browser (Chrome, Safari, Firefox, etc.). Yet WebTrader doesn't have the same comprehensive and expanded tools as MT4's desktop app. For a start, the latter allows you to utilize up to 50 technical indicators, while WebTrader and the MT4 smartphone apps only have 30.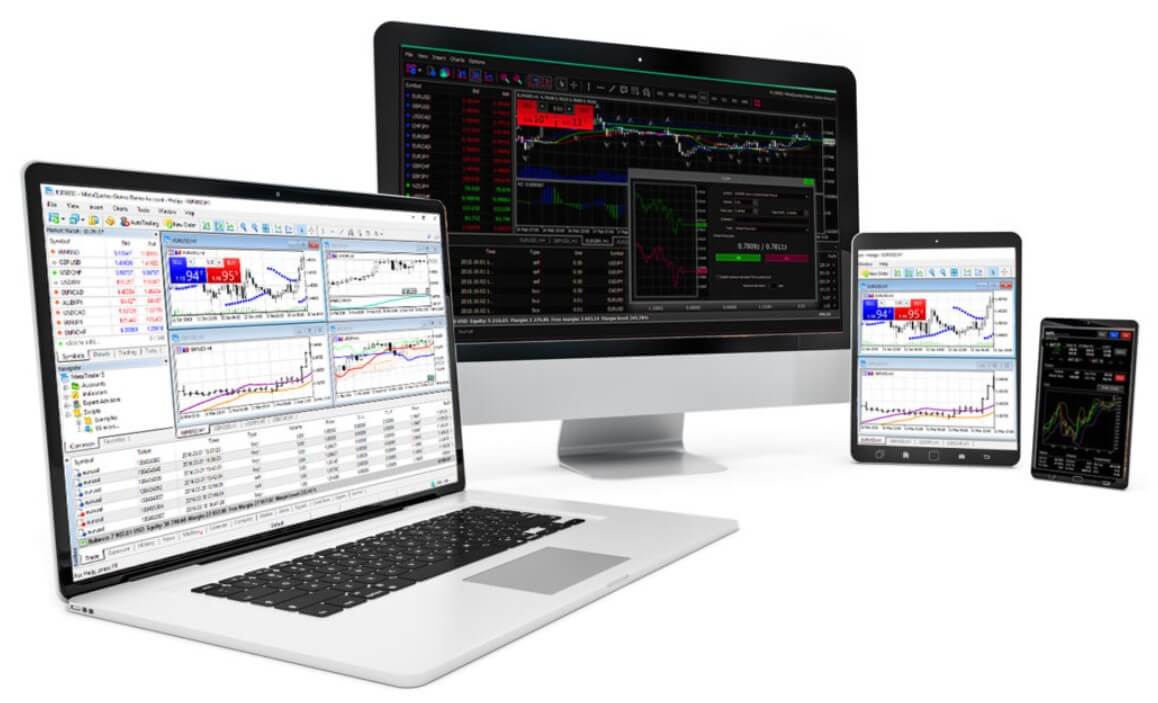 Nonetheless, all of the versions have fast trade executions, in-depth charting tools, and user-friendly account management features. There are also other platform options that Windsor Brokers' account holders can choose from. MT4 Multi-terminal is for those who manage more than one account, such as a trader who opens two different portfolios and deploys a different strategy on each. In fact, the multi-terminal software lets you control 100 different accounts.
Leverage
Windsor Brokers will give you 500:1 in leverage, regardless of which account type you choose. This puts the firm's buying power amongst the highest in the industry. Additionally, traders can request more or less leverage by contacting the broker. They may increase it up too 1000:1. However, your trade sizes may limit your buying power. If your open positions are equal to 50 lots or less, then you may use up to 500:1. However, at 50 to 75 lots, it is reduced to 200:1. Leverage further goes down to 100:1 and 50:1 when your open trades range from 75 to 100 lots and 100 to 200 lots, respectively.
Windsor Brokers' buying power is both unique and flexible. A lot of firms will limit your buying power when you despot additional funds, which makes it hard for traders that have a sizable amount of capital to rely on leverage. This broker, on the other hand, calculates your leverage based on your trade sizes. Equally as important, their website has several calculators that allow you to enter your position, the number of open lots, and, after that, the tool shows you the available leverage and margin requirements.
Trade Sizes
The minimum and maximum trade sizes are 0.01 lots (1,000 of the base currency) and 50 lots (5,000,000 of the base currency), respectively. This position size range, alongside the margin call and stop-out levels, applies to both of the Prime and Zero Account.
Margin Call: 100%
Stop-Out: 20%
Windsor Brokers doesn't outline its margin call and stop-out policies. Most firms follow one of two approaches: First, they will send you a notification at the margin call level, but without closing any positions. They only do so at the stop-out point. The second common scenario is that a broker closes some of your positions at the margin call level until you have enough cash to meet the margin percentage requirement. Otherwise, all trades are liquidated if an account holder incurs more losses and goes below the stop-out level.
Again, Windsor Brokers' website doesn't mention what their approach is, it only specifies what margin call and stop-out percentage requirements are.
Trading Costs
When choosing between Windsor Brokers' account types, traders must identify whether a low spread or a nonexistent commission is more suitable for them. Typically, those who use a lot of leverage or deposit a relatively large amount of capital may prefer to pay a commission rather than incur the bid/ask difference. This is the case because the larger the trade is, the more costly the spread becomes. Commissions, on the other hand, are fixed at $8.00 per round trip trade (as far the Windsor Brokers's Zero Account is concerned).
When it comes to the Prime type, it's $0 commission is more suitable for traders who have a small amount of capital and market participants that don't use a lot of buying power. In this instance, the spread, although it's large, wouldn't come with hefty costs due to the relatively small trade sizes. Moreover, while this flexibility certainly counts as an advantage to using Windsor Brokers, there are notable downsides.
If you are thinking about opening a Zero Account, the swaps are another form of trading cost that you should account for. This fee depends on the interest rate associated with each of the base and quote currencies, which are normally set by the home country's central bank. Furthermore, the spread can either be an expense or a profit. The forex pair you trade and whether you are short or long determine whether you pay or earn the interest.
Above all else, swaps only apply to positions that are kept open overnight, not those that are bought and sold on the same day. Windsor Brokers gives those who have the Prime Account the option to integrate Islamic/swap-free features. Doing so means that you incur a fixed, non-changing swap that is not related to the interest rates. Keep in mind that the Zero Account doesn't have this option.
Assets
There are over 45 forex pairs that are available through Windsor Brokers. Their at-large asset selection is also very expanded, with account holders having access to commodities, indexes, stocks, and even bond CFDs. The latter is almost unheard of in the brokerage industry. Having said that, crypto enthusiasts will be disappointed since no digital currencies are offered by Windsor Brokers. Their exotic currencies, nonetheless, are especially appealing to traders who focus on the European markets. The list includes the Danish Krone (DKK), Hungarian Forint (HUF), Norwegian Krone (NOK), Polish Zloty (PLN), and Swedish Krona (SEK), alongside exotics from other parts of the world like the Singapore Dollar (SGD) and South African Rand (ZAR).
Spreads
The firm's spreads are also relatively low. While most brokerage firms have a bid/ask gap that tends to be between 1 and 3 pips, the Windsor Brokers Prime Account only starts at 1 pip, putting it within the average range if not the lower one. Yet their commissions are somewhat high in comparison to the at-large industry.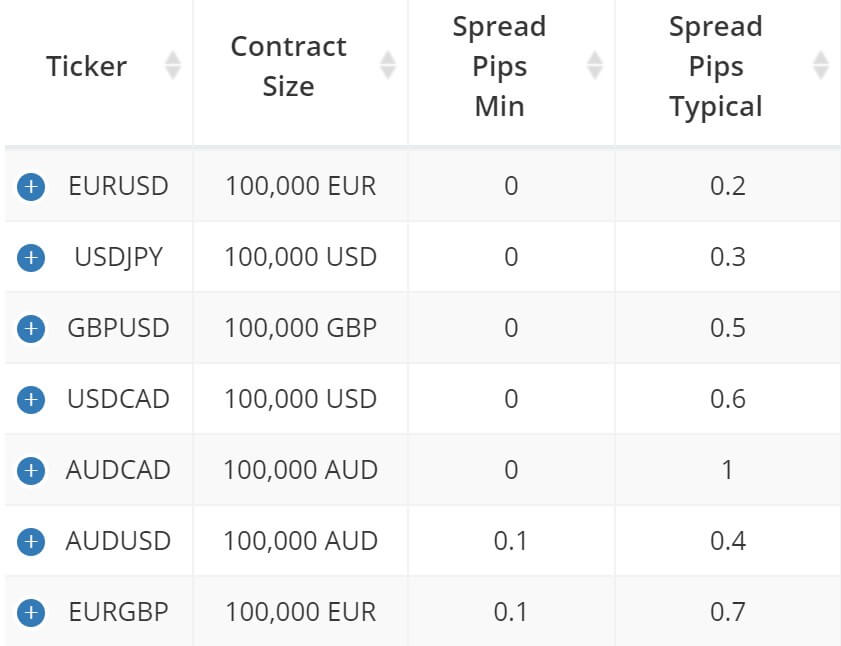 Minimum Deposit
Each of the Prime and Zero Account have a minimum deposit requirement of $100 and $2,500, respectively. As previously mentioned, traders who are interested in the VIP Zero Account should contact customer support to inquire about the minimum deposit. None of the funding methods have a minimum requirement per transaction, but there are exceptions. Account-holders who deposit money via Neteller or Skrill must deposit $100 (or £100/€100, depending on their preferred currency) or more in a single transfer. Those using a regional bank in Thailand have a minimum deposit of the equivalent of $20 in the Thai Baht (THB) per transaction.
Deposit Methods & Costs
Windsor Brokers accepts China Union Pay, Neteller, Skrill, Visa/MasterCard, WebMoney, and wire transfers. They also let account holders deposit money through their local or regional banks in Thailand. Credit/debit card transfers have a fee that's 3% transaction size, so do Neteller and Skrill deposits. For example, a trader who deposits $1,000 into their account incurs a $30 (3% of $1,000) fee. This feature isn't ideal, especially since most brokerage firms don't charge traders any money when they deposit funds.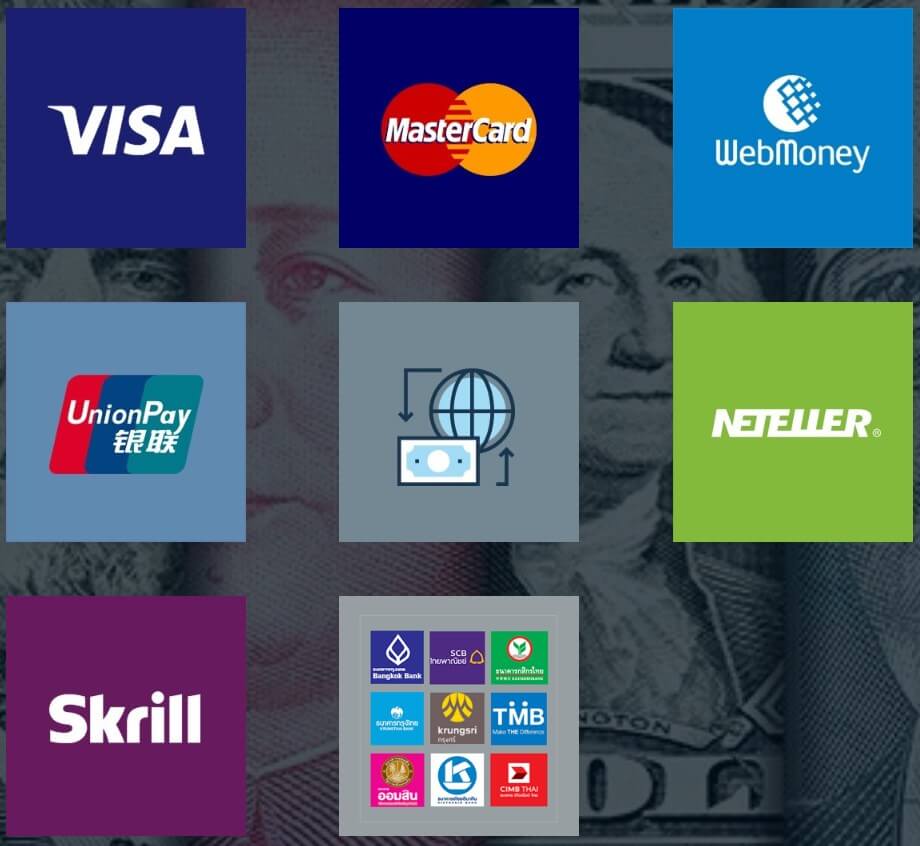 Nonetheless, transfer through Thai regional/national banks and China Union Pay is free. The fee for Web Money is 0.8% the deposited amount, while bank wire costs may vary. Traders can transfer funds in USD, EUR, or GBP if they do so via Neteller and Skrill. MasterCard/Visa and WebMoney deposits can only be made in USD. Similarly, Windsor Brokers only excepts CNY (Chinese Yuan) for China Union Pay transactions and THB (Thai Baht) if a deposit is from a regional/national financial institution in Thailand. Bank wires can be made in USD, EUR, and KWD (Kuwaiti Dinar). All deposits are processed on the same day, but the ones made via a Thai bank are instant. Wire transfer times are different from one situation to another.
Withdrawal Methods & Costs
The same methods are available for withdrawals. They also cost the same, apart from Skrill and Visa/MasterCard transfers. Both of which have a $3 fee on each transaction. As far as accepted currencies go, Visa and MasterCard withdrawals can be made in the British Pound and Euro. The rest have the same available currency options for both inbound and outbound transactions.
Withdrawal Processing & Wait Time
Just as with deposits, all withdrawals are posted on the same day, apart from regional/national Thai banks (instant transfers) and bank wires (variable processing times).
Bonuses & Promotions
Windsor Brokers has currently ongoing and past bonus programs. The existing one is offered to non-clients and those that only have a demo/paper portfolio (current account holders aren't eligible). Since the firm is celebrating its 30th birthday, anyone who doesn't already have an account with them can get a $30 portfolio for free (i.e. they don't have to deposit money to access the capital). This may be a great opportunity for those who are interested in the broker but are unsure about whether or not to open an account. The bonus allows them to test the Windsor Brokers' trading conditions and tools without having to commit any deposits.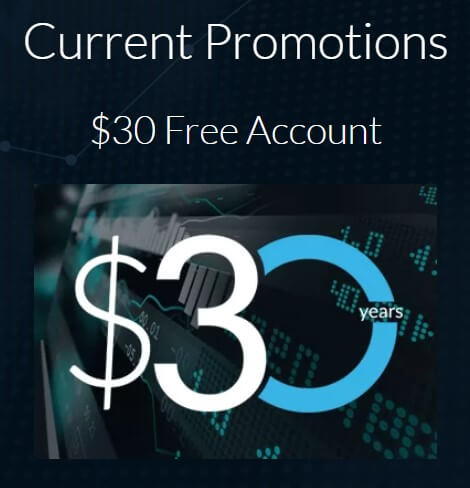 Meanwhile, the firm's past bonuses can tell us a lot about what type of promotions they might run in the future. The Demo 500 competition was offered to traders who had a fake/paper account. Between March and June of 2018, each week's top 3 demo account holders (in terms of profits) were awarded $250, $150, and $100 in cash, respectively. During the 2018 FIFA World Cup, Windsor Brokers picked a match every day and its existing account holders submitted their scoreline predictions. The firm gave away up to $30,000 in cash prices. While this is unrelated to the forex market, the bonus is certainly an engaging and stress-free way to make money.
Windsor Brokers also had a Market Prediction bonus that they ran on Facebook. Going back to existing promotions, this broker will award you every time you refer an associate or acquaintance to their services. The bonus amount is based on how long your referral's account remains active and the type of assets they exchange. For traders that have a large personal network, they can participate in Windsor Brokers' affiliate marketing program, which is especially useful for those with a strong online or social media presence.

The Business Introducers (BI) promotion allows professionals to manage their clients' investment accounts through the firm. In turn, they receive rebates and revenues each time the client makes a trade. White Label is for financial sector businesses that want to use an established trading platform and prebuilt asset infrastructure, as opposed to creating their own brokerage software. Liquidity Services helps corporations manage their reserve capital in a manner that minimizes risks.
Educational & Trading Tools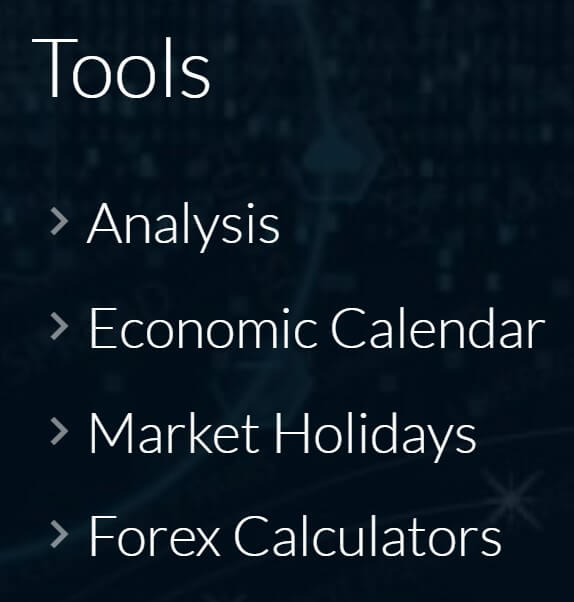 Whether you're a beginner who is looking for tutorials or an expert that wants to utilize practical trading tools, you will certainly appreciate what Windsor Brokers has to offer. Every once in a while, the firm hosts live training webinars. They don't have any courses scheduled in the near future, but you can access past videos on the website to learn about topics such as the different forex trading strategies, psychological management, how each instrument is exchanged, the role of technical indicators/signals, and more.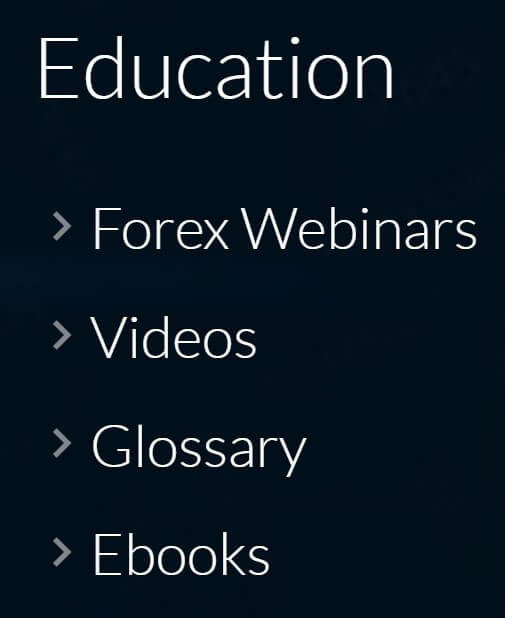 Windsor Brokers also has 3 ebooks and each of them covers the markets of a specific financial instrument, namely forex pairs, stocks, and CFDs. Lastly, but certainly not least, there is an in-depth trading glossary that defines different market terms and concepts.
Just as importantly, this broker's trading tools cover several essential aspects that are relevant to day-to-day operations. Pieces of financial analyses are prepared by expert advisors who specialize in specific topics.
On a regular basis, they post articles and reports about trade ideas and technical predictions. Their blog, most noteworthy, is incredibly active. They post multiple news stories per day on a user-friendly site that is very easy to navigate through. Incredibly enough, it is as active as if it was a media organization or news website. In addition, Windsor Brokers has 5 different calculators (profit, margin requirements, pip sizes, Fibonacci, and pivots), alongside a customizable economic calendar.
Customer Service
There are three ways to get in touch with support: By visiting an office location (either in Jordan or Belize), giving customer service a call, or sending them an email. Their two offices have different phone numbers and emails. Another option is to contact them through their social media profiles, namely Facebook, LinkedIn, Twitter, and/or YouTube.
Phone: +962 6 550 9090 (Jordan) and +44 3301280930 (Belize)
Email: support.jo@windsorbrokers.com (Jordan) and support@windsorbrokers.com (Belize)

Demo Account
Once you open a demo, you may start trading under live market conditions and quotes through the MT4 platform. Demos provide account holders with a risk-free opportunity to learn about the markets and define new strategies. It also allows experienced traders to get comfortable with MT4's tools if they haven't used the platform before.
Countries Accepted
Even though this broker is registered and licensed in Belize, its services are not available to traders in the country. Similarly, you can't open an account with Windsor Brokers if you live in the United States or an EU country, despite the fact that the firm is also registered with Cyprus's regulators. This broker mainly caters to traders in the Middle East and the greater Arab World. It is licensed and registered with Jordan's financial regulatory entities.
Conclusion
If you are the type of trader who appreciates low commissions and prioritizes reliable support, the Windsor Brokers Prime Account could be a very good choice, even more so if spreads aren't a dealbreaker. The Zero Account, on the other hand, suits traders who are willing to pay a commission in exchange for nonexistent spreads. Above all else, this broker's relatively low minimum deposits make both account types within the reach of many market participants. The Zero Account also comes with the option to upgrade it.
Equally as important, since many firms in the industry might limit your buying power when you deposit more funds, Windsor Brokers is a great place to go if you want to avoid that restriction, especially because of their 500:1 leverage that could be increased to 1000:1. However, keep in mind that your buying power could go down as you open new positions.
When it comes to bonuses, referral promotion is the only ongoing one. Yet their past offerings, which include cash awards for opening an account and weekly contests that apply to demos, give us a clear insight on potential future bonuses. In short, this firm has diverse and engaging promotions. You can open a demo account and start trading on MT4, the platform that the broker uses. MT4 is highly popular because of its array of charting tools, rapid news updates, and the ability to access it from any device. Opening a live or demo account isn't the only easy process, but transfers in and out of your account are just as fast and simple.
Despite the fact that Windsor Brokers isn't available in Europe and the United States, it still works with regional banks from around the world in order to facilitate deposits and withdrawals. They also accept electronic payments and wallets. The only downside, though, is that some transfers, including deposits, come with a fee, but you may avoid it by picking a no-cost transaction method. Other than that, we find that the firm's educational content is rich with valuable resources, while its trading tools are essential-to-use during day-to-day market activities.
In short, almost all of Windsor Brokers features are competitive and advantageous, with a few negative parts here and there. Nonetheless, this broker is certainly worth considering for all types of traders, regardless of their level of experience and market philosophy.