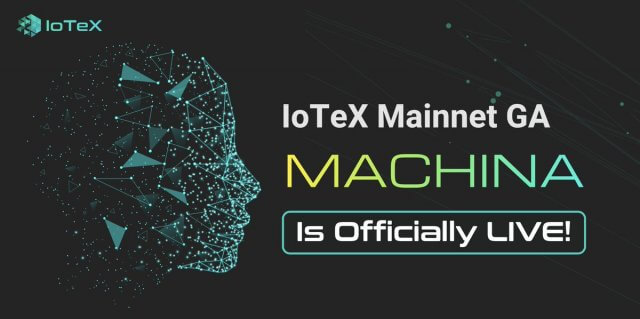 The Internet of things (IoT) is touted to be the next big thing in technology. IoT is the concept of connecting devices with each other to be of better use to us. It's not complicated at all: think of your hot shower turning on 5 minutes after you wake up, or your coffee maker starting to make coffee as soon as 20 minutes after that. It's a concept designed to leverage the technology behind us to make our lives easier. 
Already, IoT is alive and functioning in various forms across the world. The problem is that existing IoT devices are operating in decentralized systems, raising scalability problems, high costs, privacy, and security concerns. 
A blockchain-based IoT system could solve this by facilitating more scalability, better privacy, and cost-effective operations. Storing data in the blockchain reduces the chances of it being hacked or abused. Also, blockchain-powered smart contracts could enable automatic coordination with devices, creating a more seamless and functional system. 
But then there's also the problem of current blockchains having scalability issues. For instance, the most popular blockchain – the Bitcoin blockchain, can handle just 7 transactions per second, which is way below the threshold of what would be considered a scalable system to support millions of users across the world every single second. 
IoTex is a project that wants to solve this problem. It calls itself "the internet of things, reimagined." This article explores the IoTex network to unearth what innovations it brings to the space.
Breaking Down IoTeX
IoTex is a blockchain effort that wants to change the entire concept of the Internet of Things by creating a more trusted, worldwide network of both virtual and physical things. 
The IoTex team consists of people with vast experience in cryptocurrency, engineering, and social media giants like Facebook and Google. The IoTex team wants to "drive end-to-end trust throughout the entire life cycle in an IoT network, including data collection, transport, storage, and utilization." 
IoTex wants to achieve this through four breakthroughs: 
A "blockchains-in-blockchain" solution promoting distributedness, scalability, and privacy in the most cost-effective way possible.

True privacy supported by a reliable payment model, ring signatures, and 'bulletproof' code.

Fast confirmation of transactions with instant finality, dramatically increasing the network's throughput and lowering transaction fees.

A lightweight architecture design for the most significant applications across various industries.
IoTex: Highlights
Roll-DPoS Consensus: a variation of Delegated Proof of Stake of consensus designed to handle high scalability without compromising on decentralization and security.
A Layer 2 chain as a service: a technology that utilizes the blockchains-in-blockchain setup to support intense computing and high-level storage. 
Edge trusted computing: a technology that powers the shared economy in a way that supports trust and privacy.
Cross network interoperability: The IoTex core chain is designed for cross-chain interactions with other blockchains, as it does with Layer 2 chains in the larger IoTex network. This creates better privacy of assets on those other chains as well as cross-chain governance.
Roll-DPoS consensus
IoTex utilizes the Roll-DPoS consensus mechanism to provide high levels of scalability. With Roll-DPoS, any node can nominate themselves to be a block producer, with network participants voting for the node of their choice. The mechanism operates in periods known as 'epochs.' Before a new epoch starts, the nodes that receive the highest number of votes form a 'pool of candidates" out of which block producers are selected randomly using a Deterministic Random Bit Generator (DRBG). 
Block producers alternate in proposing and confirming blocks, and use the Practical Byzantine Fault Tolerance (PBFT) mechanism to reach a consensus. In every epoch, around 360 blocks are produced. Black producers are replaced at the beginning of every epoch to promote decentralization and security.
The IOTX Token
IOTX is the native cryptocurrency of the IoTex network. It's an essential part of the network, playing the following roles and more: 
As a governance mechanism – network participants must stake in IOTX to participate in voting for block producers, network referendums, and various network decisions
As payment for gas fees: to transact sent execute smart contracts on IoTex, one must pay 'gas' fees
As payment for operation cost for Layer 2 chains: a network user must stake in IOTX before provisioning a Layer 2 chain
The IOTX token was distributed in the following manner: 
Private sale tokens: 24%

Community development tokens: 6%

Team tokens: 25%

Ecosystem development tokens: 18%

Roll-DPoS mining tokens: 12%

Foundation tokens: 25%
IOTX: Key Metrics
As of September 29, 2020, IOTX traded at $. 0 08097 with a market cap of $39, 059, 090 that placed it at #164. It has a 24-hour volume of $10,474,005 and a circulating supply of 4,823,952,133, a total and maximum supply of 9.7 and 10 billion, respectively. IOTX's highest price ever was $0.088037 (Jun 02, 2018), while its all-time low was $0.002239 (March 13, 2020). 
Where to Buy and Store IOTX
You can purchase IOTX from any of the following exchanges: Binance, MXC, HotBit, VCC Exchange, CITEX, KuCoin, WazirX, CoinDCX, Upbit, Gate.io, Coinone, IDEX, Bittrex, and Uniswap. The token is listed as a market pair with currencies like BTC, ETH, USDT, WETH, and KRW. 
For storage, options include Trust Wallet, Cobo, IoTex Mobile, IoTex Desktop, and imToken wallet.
Final Thoughts
IoTex is not doing anything groundbreaking, but it's challenging the IoT game with its trust-based model and a blockchain-in-blockchain model that solves the enduring problem of scalability. Nevertheless, the team will have to keep innovating to remain competitive in both the IoT and blockchain spaces.