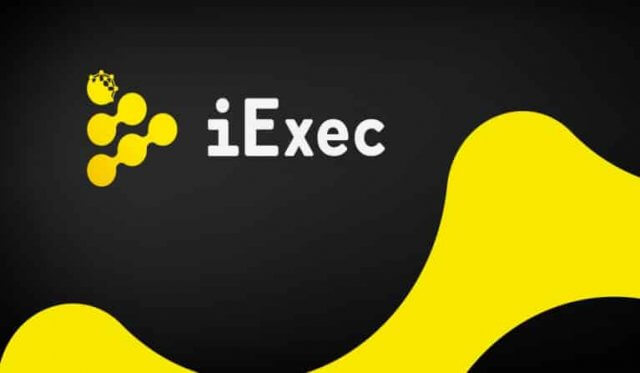 Blockchain offers a ton of promises: the ability to create decentralized applications (a new kind of applications that are self-governing and uncensorable) and smart contracts (self-executing, intermediary-free, and low-cost contracts). This presents an opportunity for positive disruption of almost all types of industries: from social media to finance to insurance to prediction markets to online gambling, and many more. 
But this potential is one thing, and reality is quite another. The current blockchain model is beset by issues such as limited block space, long delay times, and so on. While solutions for these problems are in the works, it might be a long way until the blockchain can truly reap its full potential. In the meantime, there is an ever-growing demand for centralized computing solutions that can handle fast turnaround times and high volumes of data.
This gap is being filled by solutions such as Amazon's Web Service. But such solutions are not only expensive, but they also need a massive amount of resources to keep running.
What we need is a cloud hosting solution that exploits blockchain's potential, while rectifying its problems. iExec is a blockchain framework that proposes this solution. Not only that, but it enables individuals with extra computing power to rent it and earn money. 
What's not to like? Let's dive into iExec's platform and see its offerings. 
What's iExec? 
iExec is a blockchain project that wants to decentralize cloud computing. The current computing environment is dominated by powerful and centralized companies that control our Data. iExec wants to create a decentralized application marketplace that makes cloud computing accessible for everyone at a faster and cheaper rate compared to traditional cloud services providers.
The Problem with Cloud Centralization
To begin with, centralized cloud hosting has a single point of attack. Just one security breach can put the entire network and people's data at risk. 
A decentralized cloud service is more secure in the sense that even if one node is compromised, the rest will continue providing services and securing the network. A decentralized service is also immune to a Distributed Denial-of-Service (DDoS) attack that would cripple a single network. 
How Does iExec RLC Work?
The iExec platform utilizes a Desktop Grid Software, XtremWeb-HEP, to take processing-intensive calculations of the main chain in a bid to reduce congestion and streamline processes on the blockchain.
Desktop Grid computing (Volunteer Computing) harnesses extra or idle computing resources so that they can be used by other applications. According to iExec, XtremWeb-HEP "implements all the needed features" to real-life based on a worldwide scale, including "fault tolerance, multi-applications, multi-users, hybrid public/private infrastructure, deployment of virtual images, data management, security and accountability, and many more." 
With XtremWeb-HEP, decentralized applications on the iExec network have access to a large pool of computing power with which to run their programs. This means that developers and users can utilize computing resources from a wide range of devices, from personal computers to mobile devices to massive data centers. The idea is to have flexible and scalable options for finding just the right processing power for applications.
The platform achieves this via smart contracts. For instance, it has a 'Matchmaking algorithm' that matches processing power requesters and providers. iExec also utilizes a 'Proof of Contribution' protocol that sees to it that a provider offers the right amount of processing power needed by the requester. Providers are awarded which platforms native token – RLC. 
iExec's Components
The iExec platform comprises three core platforms: the marketplace, app store, and data marketplace. Let's take a closer look at each of them.
#1. Marketplace
This is where providers provision computing resources for use by the requesters. Requesters pay for these resources with RLC tokens. Requesters, who are the users, can shop around for resources that best match their application's needs. The Matchmaking algorithm ensures that providers can indeed afford to commit a certain amount of computing power. 
The marketplace also features a reputation system that showcases a provider's reliability. This system allows requesters to choose any level of reliability in a provider. The more reliable a host is, the more their service costs, with the reverse being true. Thus, the iExec marketplace is a free-market environment. 
#2. Decentralized Applications (DApps) Store
This is a store very much like traditional application stores such as Apple or Google Play, except decentralized this time. Here, you can purchase DApps that have been developed on iExec. Also, developers can submit their apps to be sold on the platform. 
#3. Data Marketplace
This is where individuals can sell all kinds of data. As long as you can find someone willing to purchase it, iExec let's that happen. What's more, data providers can choose who accesses their data, and they can revoke access rights at any time.
What's RLC? 
RLC is the crypto token for the iExec network. RLC stands for "Run on Lots of Computers." The token runs on the Ethereum blockchain, and as such, it's ERC20 compliant. This means that developers on the platform can rely on already existing architecture, which saves time. As we've mentioned before, RLC is the token through which computing resources are exchanged between providers and  DApp developers.
Who's on the iExec Team?
iExec was built by Gilles Fedak, Haiwu He, Oleg Lodygensky, and Mircea Moca, all of whom have more than a decade of experience in cloud computing. Thanks to Ethereum's enabling of DApps and smart contracts, the team found the perfect platform on which to actualize an idea they'd been harboring since 2012: creating a decentralized cloud system. 
The team members have a ton of Desktop Grid computing experience between them, having worked for the National Institute for Research in Computer Science and Automation (INRIA) and Centre National de la Recherche Scientifique (CNRS) research institutes since 2000. 
RLC: Tokenomics
As of June 13, 2020, RLC traded at $0.498063, while ranking at position #119 in the overall crypto market. It has a market capitalization of $39, 880, 329, a 24-hour volume of $678, 632, a circulating supply of 80, 070, 793, and a total supply of 86, 999, 785. The token has an all-time high of $5.40 (Jan 12, 2018), and its all-time low was $0.148783 (Dec 15, 2018). 
Buying and Storing iExec RLC 
Several popular exchanges have listed RLC, so you should have no trouble grabbing yourself some tokens. Find RLC at Binance, Bittrex, Gate.io, Bitfinex, Bancor, HitBTC, and Upbit. 
As an ERC20 token, it means you can store RLC at any Ethereum wallet. You have choices like MyEtherWallet, Mist, MetaMask, Ledger Nano, imToken, Parity, Trust Wallet, Guarda, Trezor, and Exodus. Of all these options, Trezor and Ledger Nano are the most popular among users, thanks to being reliable, hardware wallets. 
Final Thoughts
iExec provides a timely solution to a gaping need in the cloud computing space. It has a competent team with a demonstrable track record, so in terms of expertise, the project is in perfectly safe hands. If the project catches on, it could provide scalable solutions that the blockchain has not been as successful in doing. iExec's product is also an environmentally-friendly alternative to legacy cloud computing setups. That and its free-market-driven approach and low cost make it the cloud computing model the industry needs.