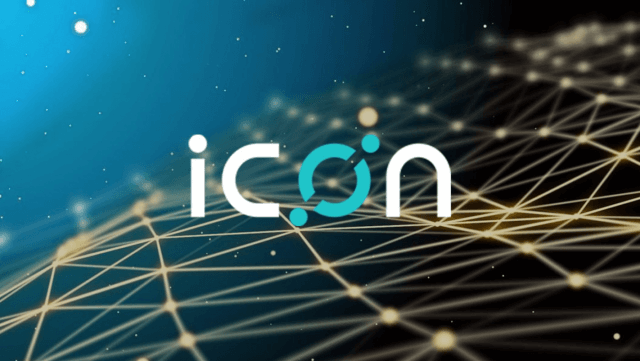 Blockchain tech made the concepts of peer-to-peer relationships and decentralization more practical than they had ever been. It has challenged us to see social, financial, and political systems in a new way. Thanks to blockchain, even the concept of a global village is now something that more people can experience. Through blockchain-powered decentralized finance, a farmer in Nigeria and a high-flying Manhattan venture capitalist can both access the same financial services, with internet connectivity being the only requirement. 
But even with all these possibilities, blockchain is a still relatively young technology limited in regards to performance, accessibility, and ease of use. Every new blockchain project emphasizes how decentralized it is, but few really have evidence of real-world use. 
ICON is a blockchain project that's of the idea that blockchain communities do not have to exist in isolation, which it believes has contributed to its lack of mainstream adoption. It places emphasis on "we," "our", and "us" in order to harness the collective potential of blockchain communities and achieve true world hyper-connectivity. 
What's ICON?
ICON is a South Korean-based blockchain framework that aims to "Hyperconnect the world" by "building one of the largest decentralized networks in the world." To achieve this, ICON plans to create a massive platform that will allow independent blockchains to converge and interact with each other to form the "ICON Republic." 
The goal is to realize a platform where players across all kinds of industries, from finance to academia to commerce to security to healthcare to insurance and more – multiple industries can exist alongside each other on a single network.
In ICON's words, the grand idea is to "introduce the new era of decentralization by redefining the meaning of communities and creating a new world by connecting such communities. Communities today are commonly defined by their social and political functions and limited to the economic boundaries set forth by world nations. Through ICON, communities can go beyond and be free from the traditional economic system and promote frictionless value exchanges with other communities, eventually resulting in maximum total utility of society." 
ICON is powered by a native cryptocurrency – ICX. 
How Does ICON Work?
ICON utilizes a concept known as 'loopchain' to bring together an ecosystem of blockchain communities via what it calls the ICON Republic. The ICON Republic links together different and independent blockchain communities. This is done through Community Representatives (C-Reps). The ICON Republic blockchain is known as "Nexus." C-Reps are like portals through which communities interact with the "nexus". There is a set of rules, 'Blockchain Transmission Protocol (BTP),' that dictates how each blockchain community interacts with the Nexus. 
ICON Communities
On the ICON network, a  community is an independent network of nodes that blockchain that has its own governance system. For instance, cryptocurrency networks such as Bitcoin and Ethereum are considered communities, as are schools, governments, financial institutions, healthcare organizations, and so on. Each community can have their own governance structures, network participants, and characteristics unique to them.
Also, every community has its own approach to decision making. "Community Nodes" oversee the approach. For instance, the Bitcoin community follows a consensus-driven approach, while a bank would use a hierarchical approach. 
Decision-makers are known as "Community Representatives." These representatives also make their voices heard in their communities' interaction with the larger ICON Republic. The ICON Republic, however, does not in any way interfere with the governance of the communities. However, it allows ICX tokens to be issued. Participants that are not community representatives can participate in the icon Republic but do not have a say on its governance.
Use Cases of ICON
There are many possible use cases for ICON, as is with any smart contract-enabled network. Let's get a closer look at some of the potential uses: 
Blockchain-powered identification system with a high level of security. Members of one community can use the ID system to verify the identities of other community members. Also, it will save individuals a lot of resources when applying for new services

Payments, in which an organization in one community can transact with another in a different community in a safe, secure, and peer-to-peer manner

Blockchain-backed assets, in which a community creates a community stablecoin, or tokenize an asset
Who is On The ICON Team?
ICON was co-founded by KJ Eee, who is also the founder of Nomad Connection. Eee holds a Degree in Computer science and Engineering from the Pohang University of Science and Technology. 
Jonghyup Kim is the other co-founder. He's also a graduate of Pohang University, and he's the former assistant manager at Jang Media Interactive, as well as co-founder of BTWorks. 
Other team members are individuals with experience cutting across business, Artificial Intelligence, engineering, blockchain, and marketing. 
ICON has also awarded notable advisers such as Don Tapscott, blockchain author, and the founder and CEO of Blockchain Research Institute. There's also Jason Best, recognized by Forbes as a top 10 most influential business crowdfunding organizer.
Tokenomics of ICX
As of July 13, ICON traded at $0.337 547, while ranking at #45. It has a market cap of $184, 853, 883, a 24-hour volume of $30, 760, 397, a circulating supply of 547, 638, 769, and a total supply of 842, 761, 908. ICX's highest price ever was $12.64 (Jan 09, 2018) while it's all-time low was $0.106937 (Jan 03, 2020). 
Buying and Storing ICX
ICX is available in several popular exchanges, including Binance, Huobi, Bittrex, OKEx, WazirX, Bithumb, Kraken, HitBTC, Bitrue, Upbit, and Gate.io. On some of the exchanges, you'll get the coin with Fiat currency, while in others, you'll need to hold some Bitcoin or Ethereum.
For wallets, ICON has its own web, software, and Android wallet. Other options include Trust Wallet, CoolWallet S, Eidoo, and Ledger Nano.
Final Words
ICON believes that blockchain has the potential to bring the world together. If the project could translate its on-paper promise into the real world, it could very well be the key that finally unlocks global blockchain interoperability and, hopefully, mainstream adoption of the tech. And with it, blockchain benefits such as decentralization, high-level security, and fraud-free interactions across industries and society as a whole. 
Conclusion
If this project can function as well in the real world as it does on paper, this network may very well be the skeleton key that unlocks blockchain interoperability and connects these services to existing industries. The project's whitepaper hashes out how ICON would fit into established industries, including healthcare, education, business, insurance, capital markets, and so on. The blockchain and crypto community is betting on the project to take us there.