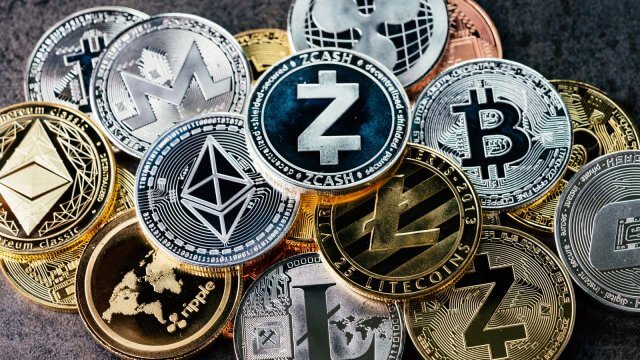 Different investment styles and the availability of time and money and knowledge may make an investor prefer a short-term crypto investment to one that runs into the years ahead. Also, it is not only long-term investments that are considered sound – if you find a suitable short-term deal, but you can also make good profits from it. But the first step is to identify which ones they are and how you can take advantage of each.
In this article, we will look at some of the best short-term crypto investments, which you can take advantage of and make, well, not exactly quick cash, but profits in the short run.
What Makes a Good Short-Term Investment? 
When you are going for a short term investment, it could be because:
You are still learning to invest so you want to be able to pull out at any time

You have limited time, or you might be unavailable to engage in the future – investment needs time and patience

You want to try a high-risk-high-return investment and you are ready to accept potential losses
Whichever case, these investment needs are best addressed by highly volatile assets. For assets with low volatility, jumping in and out (like day trading) may be of no use since price movements are usually modest and limited. Crypto assets that are growing fast or those with active development also make good candidates for short-term investment as these assets are likely to appreciate in value soon.
With this in mind, let us look at some of the crypto investments you may want to consider for the short term.
Top 5 Short Term Crypto Investments
#1 Counos X (CCXX)
This little-known crypto is one of the fastest rising. It was launched in June 2019 (but appeared in exchanges in 2020) and has already made it to the top 203 cryptocurrencies by market capitalization. If you invested in CCXX in September 2020, your wealth would have grown over 4 times in less than 3 months! Even Bitcoin has never come this close. 24-hour trading volumes still remain low as the crypto is not yet available in any of the major exchanges such as Kraken, Coinbase, and Binance. However, you can get it from ExMarkets, LBank, and WhiteBit (exchanging with USDT or USDC), or SouthXchange (exchanging with BTC). 
CCXX is an excellent short-term investment. Since it appeared on exchanges, it has been on a constant rally against both the USD and BTC. The major challenge with investing in CCXX is the hassle of finding an exchange that lists the token. And when you find one, you need to have USDT or USDC to trade (except when you are buying from SouthXchange which accepts BTC). 
#2 Dash
Much has been said about Dash, especially in 2020. The crypto, which has been hitting due to its uncompromisable privacy and anonymity controls, is fast gaining popularity. Although much of this popularity is being fueled by increased adoption among anonymity-focused businesses, such as dark web markets, there is no denying that the crypto is set to rise. As people become more privacy-centric, the demand for privacy cryptos will rise and merchants and retailers will have to start accepting them. With Dash leading the pack, its growth in the near future is almost guaranteed.
Dash generally performs well on the financials, ranking #28 on coinmarketcap.com and recording 24-hour trading volumes above $800 million. The crypto has also exhibited moderate volatility over the past year with neither extreme surges nor embarrassing crashes. However, with the media attention that it is slowly attracting, we might see a change in the trend. If you are looking for an easy-to-trade crypto with promising potential in the short run, Dash is a good bet.
Investing in Dash should be a pleasant experience – it is listed on most major exchanges including Binance and Citex. It can also be traded against BTC, ETH, USDT, and USD. 
#3 Chainlink (LINK)
Chainlink was built to provide reliability and security to universally connected smart contracts. Its flexibility allows developers to connect to the blockchain's APIs to power borderless payments. As smart contracts gain increased adoption, Chainlink could become the favorite option for most developers due to its easy-to-plug integration interfaces, security, and network reliability. Widespread adoption may take some time, but the hype and publicity that precedes it could significantly improve prospects for its digital token.
Currently, LINK ranks #10 by market cap. In 2020, it has been one of the best-performing currencies – it opened the year trading at about $2 but has risen to about $10. Also, the crypto has exhibited tremendous volatility. Within the past year, it has recorded price changes nearly 10-fold with a $20 peak in August. The significant price swings can be a good recipe for day trading and other short-term ventures. 
LINK is listed on Kraken, Coinbase, Hydax, CRYPTO, and others. It can also be traded against the USD, EUR, and USDT making it convenient to acquire. 
#4 Litecoin (LTC)
Litecoin is among the oldest and most stable cryptos. However, it only started shining in 2017 and for the first time reached the $10 mark. Despite being similar to Bitcoin, LTC has had significantly more innovations around it. This has promoted its fast adoption among merchants and retailers. Coinbase, one of the world's largest crypto exchanges, only supports BTC, ETH, and LTC on its wallet, which proves that the coin has been accepted in the major league. 
Litecoin's similarity to Bitcoin has also been playing to its advantage. It is easily considered an alternative to Bitcoin and so, as the BTC FOMO continues to hit, a large number of buyers keep opting for LTC, which appears cheaper. This can be demonstrated by the consistent increase in 24-hour volumes since October 2020.
LTC is also a good short-term investment due to its availability on major exchanges including Binance, Coinbase, and Kraken, which means it can be easily acquired. 
#5 Cosmos (ATOM)
Cosmos is a crypto built for scalability and interoperability among blockchains. Given that these are two of cryptocurrency's oldest problems, Cosmos has immense potential for growth. The project is relatively new, having been launched in March 2019 and only appearing in exchanges in early 2020. Despite its recent debut, the crypto has grown to claim position #25 by market capitalization. The rapid rate at which this asset is growing is a good indicator of its suitability for short-term investment. Although it has traded mostly sideways throughout the year, its 24-hour trading volumes have grown impressively to reach $400 million. ATOM is listed on ZG.com, Xtheta Global, HBTC, Bidesk, Dsdaq, and Mexo Exchange. 
Final Thoughts
Short-term crypto investments offer an alternative to long-term commitments, which some may find unsuitable. When looking for a short-term investment, you are likely to consider assets with high volatility more appealing. However, you should also watch out for projects that are actively being developed because of their strategic growth advantage. Counos X, Dash, Chainlink, Litecoin, and Cosmos have made it to our top 5 today, but who knows about tomorrow?