Wall Street VS. Cryptocurrencies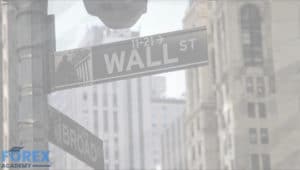 Cryptocurrency investors believed that institutional investors might be the key to Bitcoin's next bull run for quite a long time. It was a well-known fact that people wished that Wall Street entered the markets as an eager investor, ready to pump money into the young and perspective market. However, that projection misses the mark in two ways:
Wall Street is already investing in the cryptocurrency market while the general public doesn't know about it;
The last thing Wall Street wants is to "pump" the cryptocurrency market with its capital.
Institutional finance is deeply invested in the cryptocurrency market. However, the fact is also that Wall Street is slowly killing cryptocurrency with the way they do business.
Why is Wall Street killing cryptocurrencies?
Before explaining why Wall Street is killing crypto markets, we need to understand the meaning behind hypothecation. Hypothecation is when a firm that owns equity shares in a company signs those shares away to a lender as collateral.
These shares are not settled physically but rather written as certificates of ownership. This makes these certificates easier to pass along as an 'IOU.' This fact opens up a lot of space for speculation as well as manipulation of the crypto markets.

Why is the cryptocurrency market different?
Almost all of the major cryptocurrencies are traded on centralized exchanges, even though they claim to rely on a hard-coded Proof of Work or Proof of Stake consensus algorithms. If a Bitcoin can be rehypothecated many times as brokers and exchanges trade debt and collateral, no one knows who the real custodian of the coins is at the end of the day. In this case, multiple parties own the cryptocurrencies, and no one does. Either all of the parties involved have access to the private key, or no one does.
It's unclear who owns the Bitcoin because the collateral chain is so long in the case of a hard fork or a broker going bankrupt. When it comes to cryptocurrencies and other ledger-based assets, this complex model of transient ownership simply doesn't work.

Wall Street steps in
There was a time when Bitcoin was traded exclusively on fiat exchanges. This meant that users could only buy or sell it for fiat on these exchanges. There was no way to short-sell Bitcoin, and there was no option to trade Bitcoin futures or derivatives. All purchases were settled purely in Bitcoin, while that is not the case at the moment. Bitcoin's limited supply and deflationary nature made it easy for people to calculate the supply and demand and form a market price based on that.
Wall Street's introduction of Bitcoin futures to its own brokers and exchanges reduced its volatility as these contracts allowed investors to speculate on Bitcoin's downside and upside. This move balanced the market and made it just as profitable to suppress Bitcoin just as it was to let Bitcoin rise in price. On top of that, the high-frequency trading bots started to trade on the crypto markets, which further reduces their volatility. Sophisticated bot programs like those employed by Wall Street can still be extremely profitable in low-volatility environments.
Why is Bitcoin ETF so beneficial?
The Futures Industry Association (FIA) is a powerful financial trade entity that has a significant influence on the global financial markets. People mostly think that the FIA is responsible for the consecutive delays and rejections of the many Bitcoin exchange-traded funds (ETFs) that have been proposed in the past couple of years.
A Bitcoin ETF would represent a success for the cryptocurrency investors for two main reasons:
ETFs are actually settled in an underlying asset, meaning that there would be less influence created by the cryptocurrency derivatives market;
This feature would create a more simple way of integrating cryptocurrency markets with traditional financial markets via brokers. Bitcoin would become more accessible to retail investors that don't want to create their own wallets. That could build a bridge that will ensure mass adoption.
Bitcoin ETFs have been mostly flat-out denied, and this includes the ETF proposal from the famous Cameron Winklevoss and Tyler Winklevoss as well as many more.
The rejections and delays were mostly not described wall, which indicates that Wall Street may want the cryptocurrency market to die before it infiltrates the global consumer market. Even though there are multiple avenues for profit in crypto for Wall Street, the threat to the financial world order as we know it cannot be put aside. Wall Street seems to recognize this and want to stop it in its tracks or adapt the technology while keeping its place in the financial world.

Conclusion
Even though Cryptocurrencies are a promising new technology that ensures financial stability once it reaches mass adoption, it would represent the end of the financial world as we know it. Many financial institutions are cautious or defensive towards this market as they can't predict the future well enough to see themselves in it. For this reason, Bitcoin and other cryptocurrencies face great resistance ahead.