The Volatility Forex Robot is a trading robot designed by Forex Robot Trader and is one of the many robots that have been designed and created by the same website.
Overview
The Volatility Forex Robot as you may guess uses Volatility to try and make money. "The Volatility Channel SAR Robot is impressive in its simplicity. The concept is straightforward: draw a line at the highest high of the past N number of bars and the lowest low of the same. Such lines provide the channel, and the Channel Breakout strategy simply seeks to trade breakouts in either direction." That is in essence what the robot does.
The main host of features include:
Works on ALL Forex currencies
Works on ALL timeframes
Works with Metatrader 4 charting software
Works with 4 or 5 broker digit pricing automatically
Comes with all custom indicators, expert advisor, and templates
You can close out any trade manually without disrupting the robot
The volatility channel custom indicator is drawn on the same chart as the robot for full transparency
The robot has optional trailing stop loss capabilities built-in
Automatic money management built-in
The Robots inputs are user-adjustable such as "applied price types" and "moving average modes"
All text and color objects are user adjustable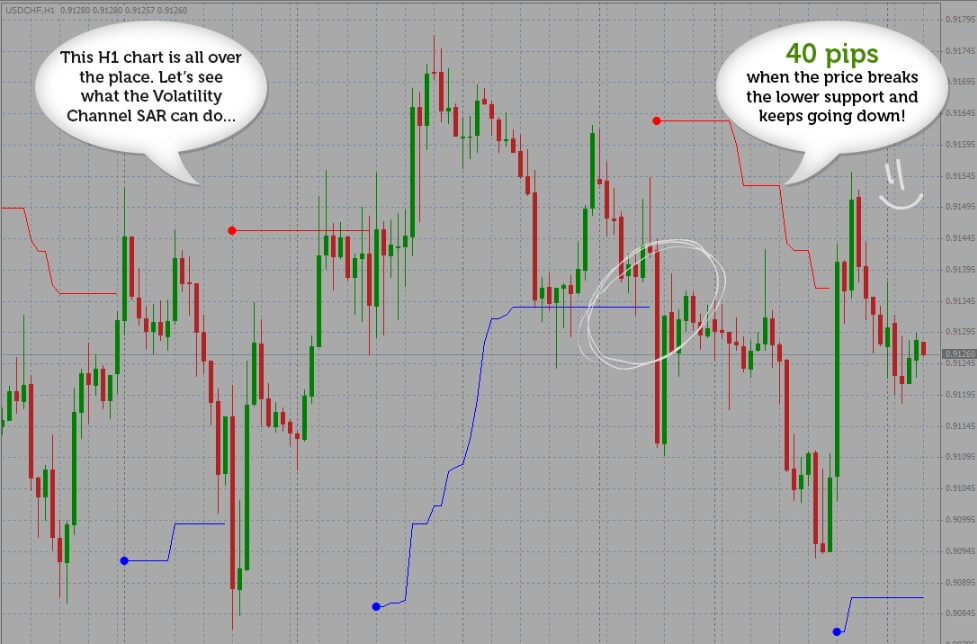 When we look at the results, they are very impressive, we also think that they are a little too impressive. The past three months results are as follows:
January 2020: $26,825
February 2020: $33,862
March 2020 Up to 14th: $10,731
When we look at January's profits of $26,825, these are very impressive numbers, the robot is using trade sizes of 1 lot and yet has managed to have an absolute drawdown as low as $57.60, those are incredible numbers and something that we are finding hard to believe. In March 2020, a time where professional traders and EAs all over the world are struggling, in just 2 weeks the robot has made over $10,000 and has had an absolute drawdown of… $0. With there being no verified results from an independent source, we are finding it hard to believe these numbers.
Service Cost
The pricing for this robot has currently been cut by 75$, it now costs $49.00 instead of the usual $199.00. However, every robot from Forex Robot Trader seems to have a permanent reduction from its original $199.00. There isn't a demo of this exact trading robot, however, there is a free demo from Forex Trading Robot which will allow you to see how the robots from this company work, just not this specific robot.
Conclusion
There are no reviews on the site for the Volatility Forex Robot, however, we have looked around the internet to find out what people are saying.
"The Volatility Forex Robot is a very complex and clever system that uses a combination of technical analysis that would take time to master and study on your charts." The review goes on to also state that they are not sure of the unverified results. (6.5/10 review)
It was actually quite hard to find some other reviews on the site as there are many robots with very similar names. The decision to use them is up to you, but there are a lot of red flags, particularly in the results for us to issue a need to be cautious when trying out this trading robot.
This Forex service is currently available on the following website: https://www.forexrobottrader.com/forex-robots/volatility-channel-sar-robot