Description
The USDJPY pair currently develops a bearish corrective move of the bullish impulsive sequence that began on March 09th, at level 101.227 and found sellers at level 111.715.
Currently, the price action looks like found short-term support near level 107. The risk-on sentiment driven in the Monday trading session could boost the price until previous highs.
A bullish position will activate if the price breaks and closes above 108.29. Our conservative scenario foresees a potential target at 110.816. The level that invalidates our scenario is placed at 106.712.
Chart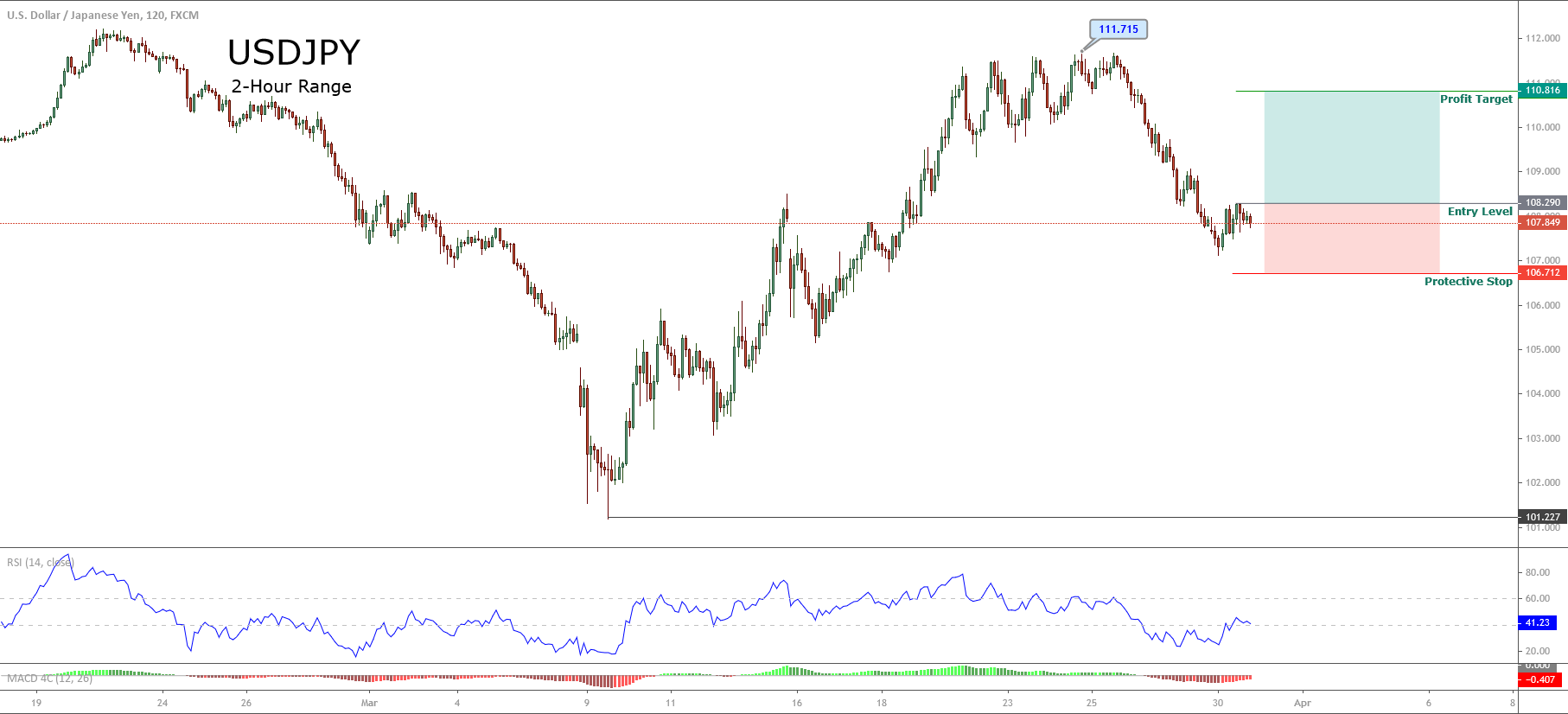 Trading Plan Summary
Entry Level: 108.290
Protective Stop: 106.712
Profit Target: 110.816
Risk/Reward Ratio: 1.6 to 1
Position Size: 0.01 lot per $1,000 in account.