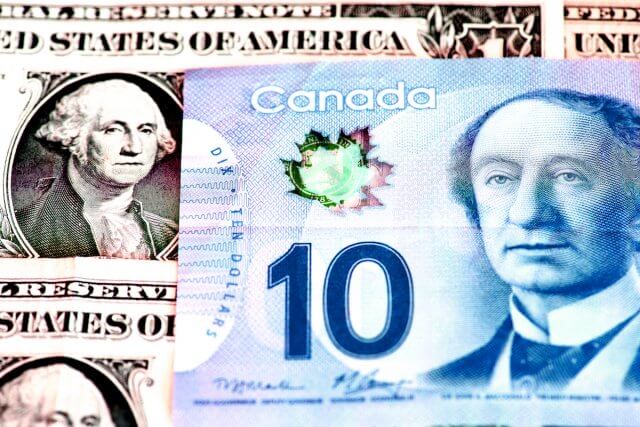 The USD/CAD pair was closed at 1.30730 after placing a high of 1.31379 and a low of 1.30652. The risk perceived Canadian Dollar received another vaccine driven boost on Monday morning after another drug maker, Moderna, announced positive news about their vaccine.
After Pfizer and BioNtech, Moderna became the second company to announce that its vaccine has been proved 94.5% effective in phase-3 clinical trials. The market mood improved after this news as hopes raised that their vaccine might be better than Pfizer's vaccine as it was 5% more effective in results.
The efficacy rate of Moderna's vaccine was 94.5% against Pfizer's & BioNtech's 90%. The second thing that makes Moderna's vaccine better was that it can be stored at refrigerator temperature while Pfizer's vaccine must be kept frozen, which presents a key distribution challenge.
After this news, the risk sentiment improved in the market and supported the Canadian Dollar that ultimately weighed on the USD/CAD pair and dragged the prices of the pair on the downside.
Furthermore, the US dollar was also on the back foot as the rising number of coronavirus cases in the US was weighing on the local currency. The US has reported more than 11 million cases of coronavirus so far that raised the need for the further stimulus package, and weighed on the US dollar that ultimately added in the losses of the USD/CAD pair on Monday.
Meanwhile, the WTI Crude Oil prices raised above the $42 level on Monday on the back of rising optimism related to the vaccine and supported the commodity-linked currency Loonie that ultimately added further pressure on the USD/CAD pair.
Moreover, on the data front, at 18:30 GMT, the Manufacturing Sales from Canada for September dropped to 1.5% against the expected 1.7% and weighed on the Canadian Dollar that capped further losses in the USD/CAD pair on Monday. On the US side, the Empire State Manufacturing Index for November dropped to 6.3 against the expected 13.8 and weighed on the US dollar that added further losses in the USD/CAD pair on Monday.


Daily Technical Levels
Support   Resistance
1.3043      1.3123
1.3013      1.3173
1.2963      1.3203
Pivot point: 1.3093
The USD/CAD pair is trading with a neutral bias, holding below an immediate resistance level of 1.3100. On the 4 hour timeframe, the USD/CAD pair is facing resistance by the downward trendline, and below this, there are strong odds of selling bias until the 1.3028 level. Further selling bias can extend movement until the 1.2934 level as the MACD is also suggesting selling bias. Thus, we should consider selling below the 1.3100 level today. Good luck!