The US Dollar index (DXY) seems to be turning its market sentiment from bullish to bearish. The currency basket index against the US Dollar exposes bearish signals that lead us to anticipate a bearish outlook for the mid-term.
The Big Picture and Market Sentiment
The big picture of DXY in its weekly chart unveils that the price action continues moving by the sixth consecutive week below 50% of the 52-week high and low range, which carries us to suspect that big market participants could keep pushing lower the Greenback. During this year, the US Dollar index reports an advance of 0.16% (YTD),  dropping from 6.72% reached on March 19th when DXY reached its yearly high at 102.99.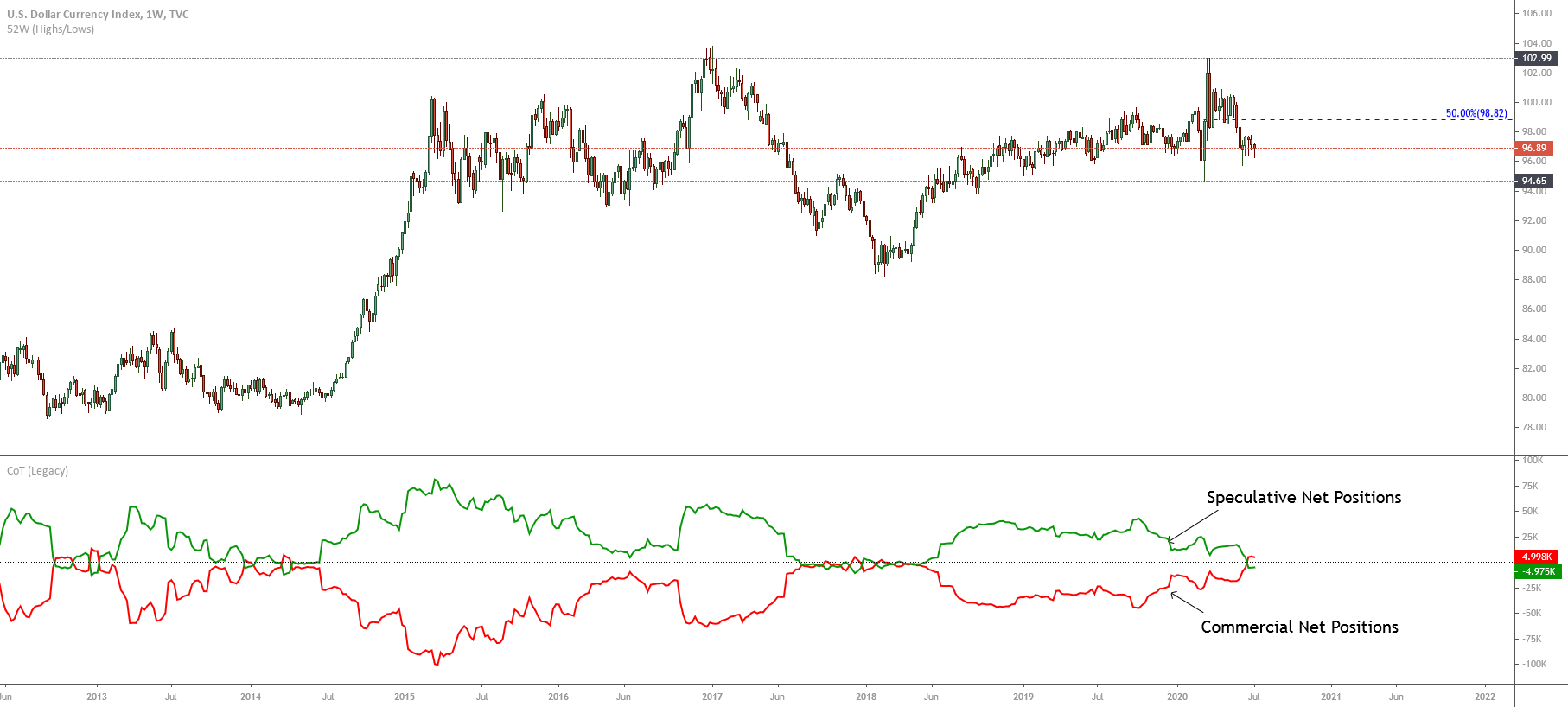 In the previous chart, we distinguish the net positions between institutional traders (or speculative positions) in green, versus the net positions of commercial traders in red. The net positioning reveals that speculative traders are turning their bias to the bearish side; however, this doesn't imply that DXY will plunge in the short-term.
Elliott Wave Outlook
The mid-term Elliott wave perspective for the US Dollar Index exposed in its 8-hour chart illustrates an incomplete bearish cycle that began on March 19th once the index found fresh sellers at 102.99.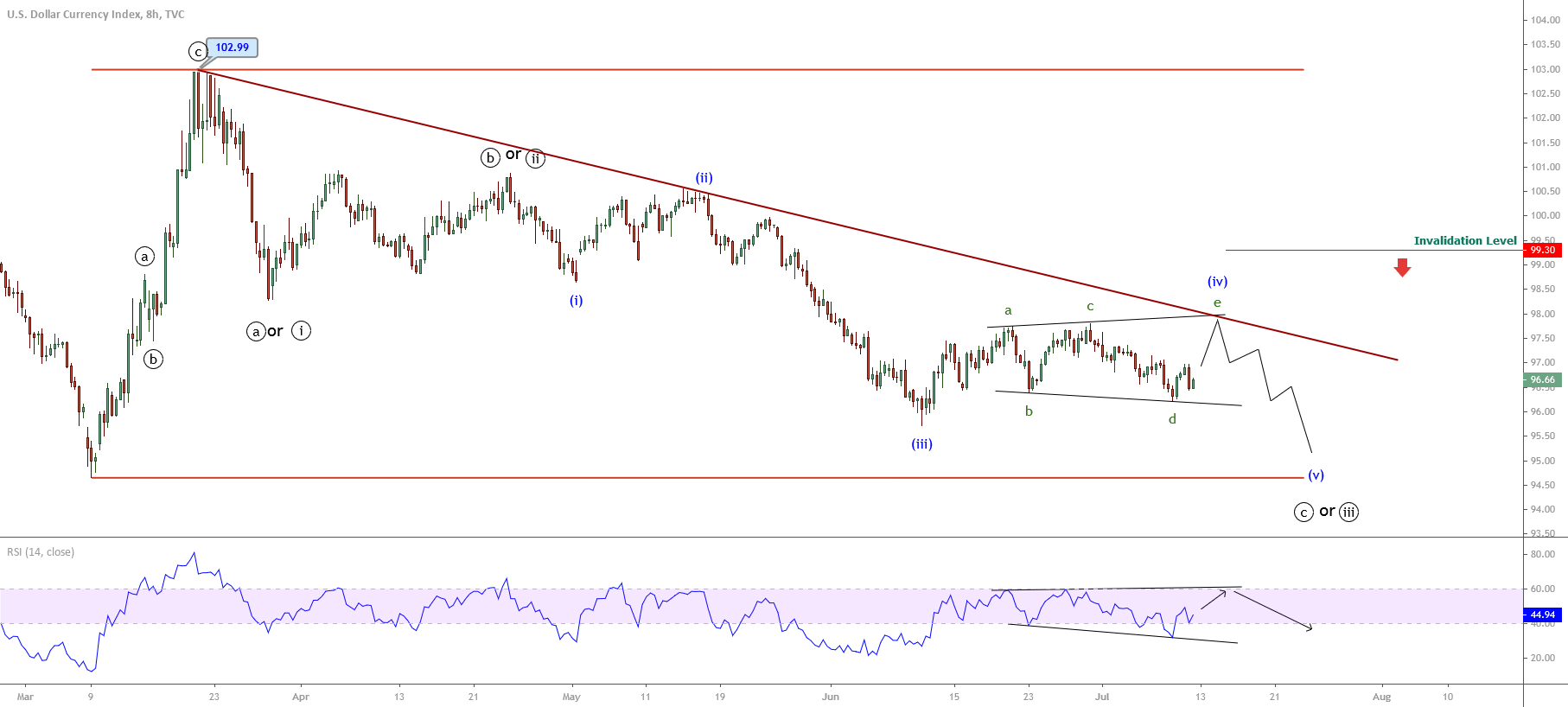 In the above chart, we observe the first bearish movement identified as wave ((a)) or ((i)) of Minor degree labeled in black reveals a strong bearish momentum, which leads us to suspect that it could correspond to the first movement of a zigzag pattern or an impulsive sequence.
Once DXY had completed its first downward movement, it started a corrective sequence that at a first stage looked like a triangle formation (subdivided into 3-3-3-3-3 internal segments); however, the corrective structure corresponds to a regular flat pattern (divided into 3-3-5). This correction ended on April 24th when the price topped at 100.87 pts and give way to a new downward move corresponding to wave ((c)) or ((iii)), which remains in progress.
The third bearish structural series, which remains in progress, reveals that the price action currently develops an expanding triangle pattern. This formation follows an internal sequence subdivided into 3-3-3-3-3.
On the other hand, in the last chart, we observe the RSI oscillator moving below the 60-level, which confirms the bearish bias that the US Dollar index maintains and, in consequence, doesn't exists any trend reversal signal so far.
Our outlook for the coming weeks for the US Dollar index foresees a limited upward movement, which could surpass the end of wave c slightly, labeled in green, at 97.80. The end of the wave e could coincide with the descending trendline. Considering the expanding triangle nature, we could expect a volatile movement in the current upside, which could imply the development of a bullish trap. Once completed this upside, the Greenback should resume its downtrend falling into a five-wave sequence.