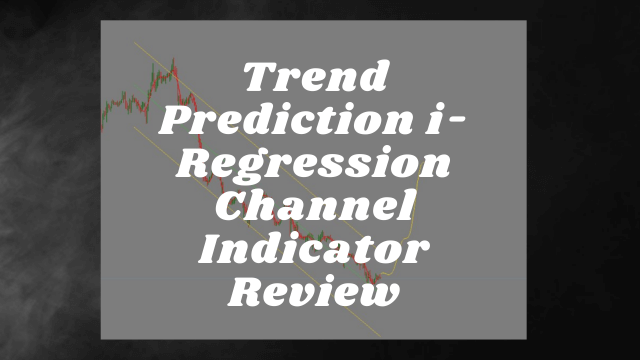 Trend Prediction is an indicator created in September 2015 by developer Hoang Ngoc Thach. The indicator is based on the detection of linear regression channels, which are a well-known chartist figure and often used by beginner traders.
The linear regression channel consists of two parallel lines located at the same distance from the linear regression trend line. The distance between the channel edges and the regression line is equal to the value of the highest deviation from the nearby regression line price.
grade – degree of regression, changes from 1 to 61;

kstd – regression channel width;

bars – here are detailed the number of bars for the calculation of the channel;

shift – the horizontal change of channel into bars.
Trend Prediction uses the Quinn Fernandez algorithm to find harmonic frequencies. It adjusts to the harmonics of the trigonometric series one by one until the specified total number of harmonics H is reached. After installing a new harmonic, the coded algorithm calculates the residue between the updated model and the actual values and adjusts a new harmonic to the residue.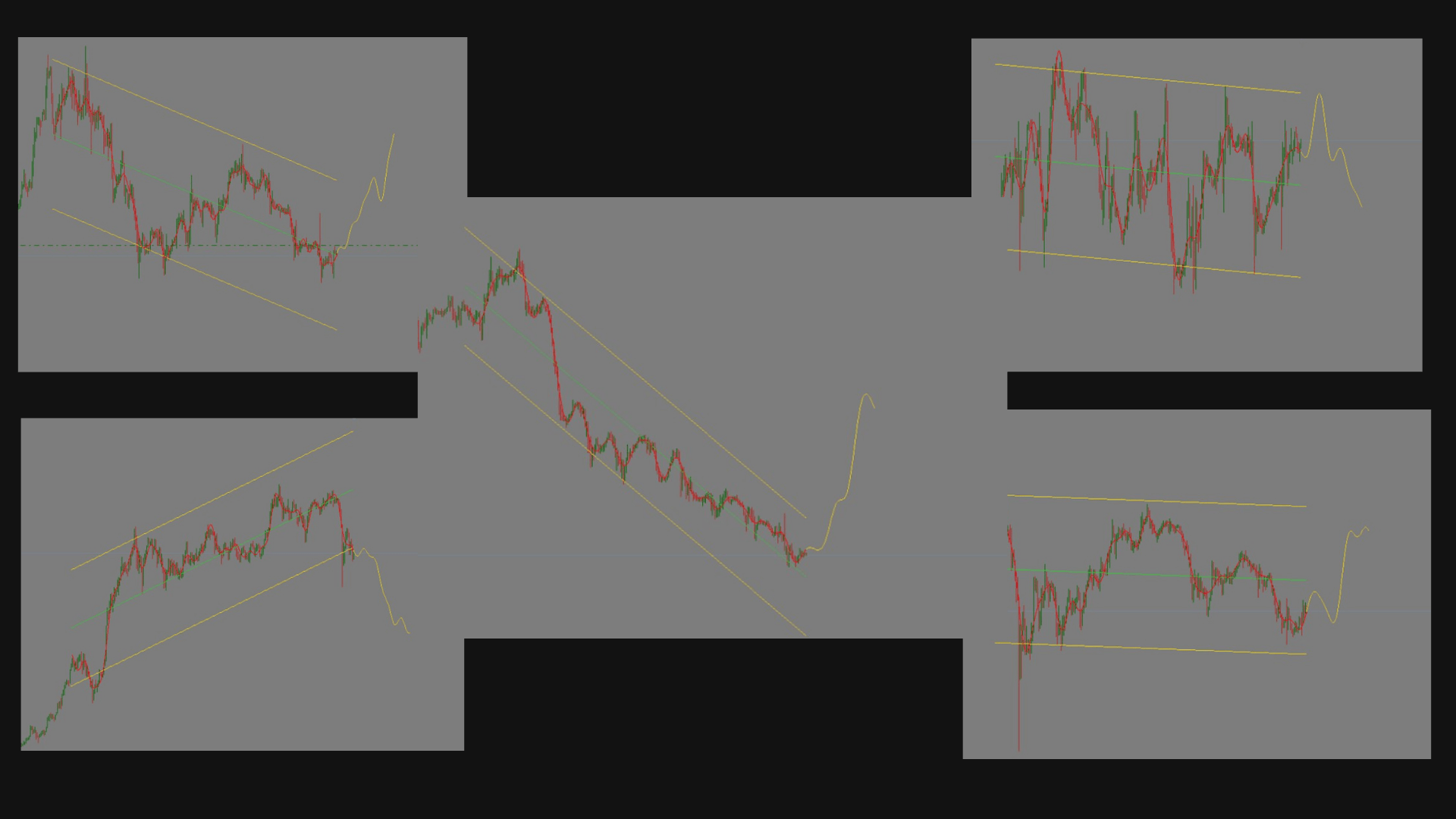 The indicator has the following input parameters:
Npast – number of bars passed, to which the trigonometric series is adjusted;

Nfut – number of planned future bars;

Nharm – total number of harmonics in the model;

Freq tol – tolerance of frequency calculations.
The indicator shows two curves: the blue curve indicates modeled past values and the red curve indicates modeled future values.
It has an alert configuration function: Send an email, send a notification to Metatrader 4 mobile terminal, Pop-up alert when the price touches the top or bottom line, and you can perform a trade.
Send mail mode: Send email.

Send notification mode: Send Notification.

Alert mode: Emerging alert.
In summary, we are talking about a straightforward trend indicator based on the trend channels and the calculation by the indicator of the breaks of that channel to know the opportunities to make a good trade. As always, we recommend the use of several indicators so that the signals of several of them give us a much more secure input signal.
We consider that Trend Prediction is a suitable indicator for beginner traders, due to its simplicity of use and its easy understanding. In addition, the comments we have found, made by real users of this indicator, are quite positive, so we think it is a useful and reliable indicator.
There is a free demo version to familiarize yourself with this indicator, but if you want to buy it, you can do it in the MQL Market Indicators section at a price of 59 USD.