Trade100.fm is a forex and CFD broker that is located in the Republic of the Marshall Islands. Some of the most attractive offers with this broker are higher than average leverages and a wide variety within their asset portfolio. There isn't a lot of information out there about this option, so we recommend taking the time to read our review to find out more about the important details that you'll need to consider. Keep reading to find out whether Trade100.fm could be the right broker for you. 
Account Types
This broker offers a Basic account type, which is aimed towards novices, a Gold account for more experienced traders, and a Platinum account for the most professional traders. The account page explains that one can open a Basic account with a small deposit, while the Platinum account is for those that are ready for large-scale trading. When it comes down to it, we couldn't find any differences for the account types, aside from the website suggesting that they require different deposits and are meant for traders with different experience levels.

Upon sign up, the website does not ask which account type one would like to open. We're assuming that this level may be granted depending on the trader's initial deposit amount, experience, or both. It is possible that the better account types offer better spreads, but lack of information on this broker's website left us somewhat in the dark. Swap-free Islamic accounts are also offered, in addition to the main account types. Note that account verification is required, so traders will need to submit a photo for ID verification, as well as a utility bill or bank statement for address verification. Verification should take no longer than 24 hours and is necessary before one can even make a deposit.
Platform
One of the advantages of choosing this broker would be the fact that they support the extremely popular MetaTrader 4 platform. MT4 has become the favorite option among forex brokers, so we were less than surprised to see that this broker has chosen to feature it exclusively. MT4 is available through four convenient methods – download on PC, Mobile, and macOS, and through a web-based version. In addition to being widely accessible, some of its most well-thought-out features include 30 built-in indicators, access to 23 analytical facilities, interactive charts in nine periods, and on-line quotes. This broker really couldn't offer a better trading platform and even the pickiest of traders should be satisfied with this option.
Leverage
Leverage options with this broker go up to 1:400, which is much higher than the standard 1:100 leverage we're used to seeing. Yes, options can go higher than what this broker is offering, but their leverage cap should be more than enough to satisfy even more leverage-dependent traders. We should note that novice traders may want to start with lower leverage options, somewhere around the average 1:100 option. There is nothing wrong with choosing lower leverage since it limits risk. However, it is nice to see higher options available for those would like to use it, and this is certainly one of this broker's strong suits. If you're not sure what leverage to use, we recommend testing out different scenarios on a demo account. 
Trade Sizes
Sadly, the Trade100.fm website does not offer any information about their minimum and maximum trade sizes, or their margin call and stop out levels. Although we're not unused to seeing the lack of information on these details, lack of transparency seems to be a theme with this broker. If you'd like to find out more, we recommend emailing support with your questions. 
Trading Costs
It can be frustrating when it comes to finding out information about the fees that this broker charges. We know that commission fees are charged on currency pairs, metals, energies, and shares, but we don't know how high those fees are, due to lack of information on the website. What we can tell you is that there are no commissions charged when trading index futures or indices, so there could be potential to make a greater profit there. You'll also need to take spreads into account, but this broker is also less than transparent when it comes to those fees. Finally, swap-fees are charged for all account types, aside from Islamic accounts. 
Assets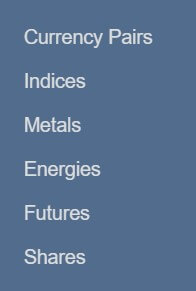 This broker offers currency pairs, index futures and indices, metals, energies, and shares in popular companies like Apple, Amazon, and etc. There are more than 50 currency pairs, including FX majors, like the US dollar and EURUSD, minors, and exotics, like the South African rand. The broker does not charge commissions on index futures or indices. The company's trading pages do not offer information about specifics for each asset, like the current spreads, minimum and maximum trade sizes, etc. However, they do suggest that traders email support at support@100trade.fm in order to find out the details about any certain financial instrument. If you often trade the same asset, we recommend emailing support in order to find out those important details.
Spreads
While we found vague mentions of low spread offers scattered around the website, this is another category where no details are offered. To be honest, this gives us the impression that the spreads with this broker aren't up to par with the competition, considering the fact that the broker would proudly advertise their exact spread rates if they were low. This doesn't mean that the spreads are extremely high, but we would expect them to be above average. Since the product pages don't offer specific information, there is no way to check the spreads there either. Our suggestion would be to test out a demo account to gain a better picture of what type of spreads to expect. 
Minimum Deposit
On their accounts page, this broker mentions that their Basic account allows for lower deposits, while the Gold and Platinum accounts are aimed at more professional traders and therefore require larger deposits. Sadly, the broker doesn't offer any further information about the exact amount required. Note that we did open an account to see if we could find out using the deposit form, but the website won't allow the form to be accessed without first uploading documents. Also, it seems that the website does not ask which account type one would like to open. It's possible that this could be based on the initial amount that the trader deposits. 
Deposit Methods & Costs
This broker offers debit/credit cards, bank transfers, and international payment systems as a means of account funding. It can take up to three working days for bank transfers to post. Trade100.fm does not charge fees from their side for bank transfer, but fees will likely be charged on your bank's behalf. This broker does charge a 2.5% commission charge on credit/debit card payments, however, so neither method is completely fee-free. 
Withdrawal Methods & Costs
In order to request a withdrawal, one would need to log in and fill out a form located under the "Personal Account" section of the website. While the website is not exactly clear, it seems that withdrawals would receive the same charges as deposits. To recap, that's a fee of 2.5% on credit/debit cards and while this broker does not charge their own fees on bank transfer, you should expect your bank to charge some type of fee from their side. Like with deposits, withdrawal fees are unavoidable.
Withdrawal Processing & Wait Time
All withdrawal requests are processed on working days from 9:00 until 18:00 local time, except for weekends and public holidays. Any request made after 18:00 would be handled the following working day. Bank transfer is the quickest withdrawal method and may take up to three working days to be received. Credit/debit card withdrawal has a longer waiting period that ranges from five to eight days. It is a little disappointing to see such a long waiting period for card withdrawals, especially since this is usually a quicker method. Withdrawals cannot be processed unless the account has been approved, so we highly suggest that you submit your personal documents ahead of time to avoid any hang-ups when it comes time to withdraw your funds.
Bonuses & Promotions
At the time that this article was written, there were no special opportunities available with this broker. That doesn't mean that Trade100.fm won't decide to offer anything extra in the future, so be sure to check for any updates. Also, note that there is a section of the website devoted to promotions, but the only option at this time would be demo accounts. To be sure, we checked to make sure that there were no ongoing contests for this company's demo account, but there were not. One should never choose a broker based on special opportunities alone, but it always nice to see welcome bonuses or other promotions available. 
Educational & Trading Tools
The only education resources offered by this broker would be demo accounts, an Analytics section, and a Forex Glossary. The glossary defines many forex concepts in a convenient and simple form, so this could be a quick way to attain some information. However, the glossary and the demo combined won't be enough to prepare beginners, so we would suggest researching more information online if you're just getting started. Once you're ready, consider opening one of the broker's free demo accounts.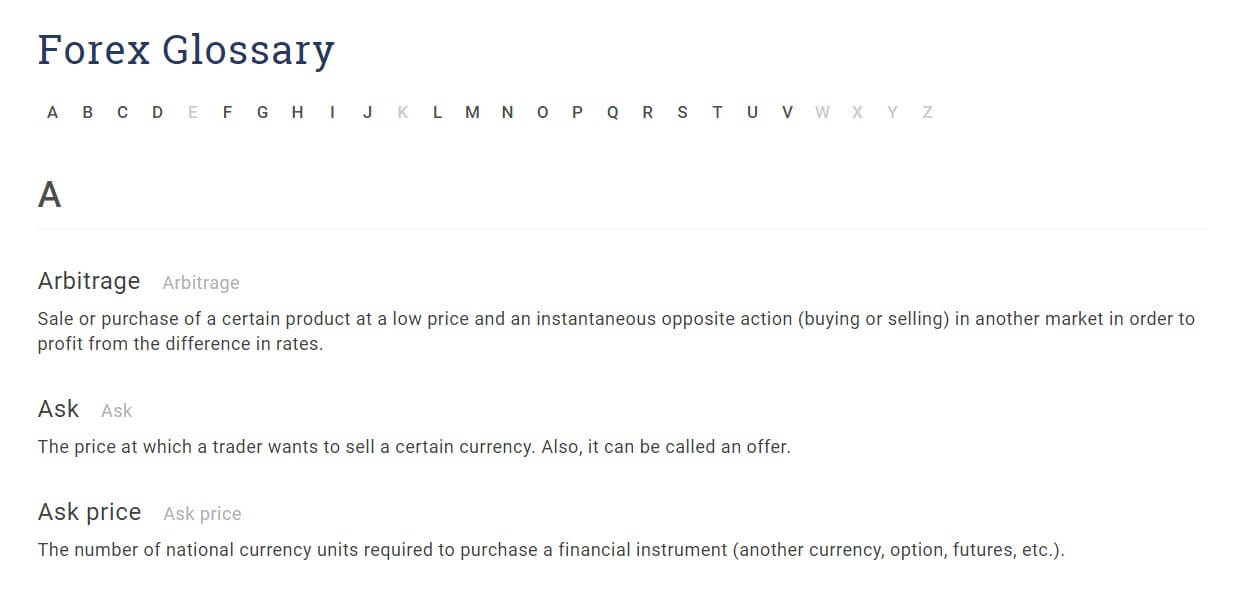 Demo Account
This broker offers free demo accounts that serve the purpose of allowing one to master trading mechanics, the ability to analyze market tendencies and to develop trading strategies. You can also use the demo to become acquainted with the MT4 platform. Unlike other brokers, Trade100 actually allows one to open several demo accounts at once, which makes the practice possibilities endless. You would need to go through an extra verification step and submit a form of personal identification in order to open a demo account with this broker, but the extra step is worth it when it comes to the advantages the demo account can offer.
Customer Service
Support can be contacted 24/5 via email or phone, with LiveChat being excluded from the list. We will point out that there are several different email addresses, each being devoted to a different department. Hopefully, this would help to make the response process faster, since emails are going directly to the team that needs to handle them. Below, you can find all of the available contact information. Make sure to email the right department with your inquires to avoid any delays in response time. 
Phone: +44797833946
Documents and Withdrawals: accounts@trade100.fm 
Trading Department: trading@trade100.fm 
Billing: billing@trade100.fm 
Technical Support: tech@trade100.fm
General Questions: support@trade100.fm

Countries Accepted
This broker does not accept clients from the US. Even the United States Minor Outlying Islands is absent from their sign-up list, so there is no way around this roadblock. It seems that all other countries are accepted, however. If you're concerned about whether your country is applicable to open an account, you can quickly check the sign-up page on the website's homepage to ensure that your country is listed. 
Conclusion
Trade100.fm is forthcoming with information about deposits and withdrawals, but they leave out important details when it comes to many important specifics about their account types. Lack of information about deposit requirements, trading costs, spreads, and trade sizes made us somewhat reluctant to sign-up. Some of their strong suits include the ability to deposit by card, higher than average leverage options, supporting MT4 trading platform, and a wide variety of assets to choose from and were enough to make us reconsider signing up.
However, one should also consider the fact that there are fees on deposits and withdrawals and withdrawal times take longer than what we would like to see on cards. Realistically speaking, this could be a good broker. We suggest contacting support before making the decision to sign up so that you can ask any important questions that the website failed to explain. Alternatively, you could open one of the free demo accounts that this broker offers.