The Real Bank Robber is an EA that was created by Oleg Arsentev in January 2020, so we are talking about a newly created tool.
This robot, written by the creator Oleg Arsentev is based on his many years of experience in the Forex market. Trying to get "easy" money took him from one end to the other. One way to another, another to the next, etc. And finally, he found a fascinating strategy. Everything is simple when a marked change in price appears, and at the same time there are a couple of conditions that will not be disclosed, the advisor establishes pending orders. When an order is activated, in a given period of time, the position begins to be followed by a Stop Loss.
Otherwise, after a certain time, the pending order is removed. According to the developer, this automated system is capable of generating positive returns year after year. The amount of profit depends only on the activity of the market. In the adjustments, there is a mandatory point to control the unexpected loss.
The grid strategy is missing. Martingale and Martingale are hidden, and (increase in the number of orders) are not used. This expert can negotiate with almost any standard broker. Therefore, the creator invites every trader to download the demo version, in order to be able to see the consultant in operation before contemplating a rental of the same.
The main features of this tool are:
Final stop

Stop loss

Takeprofit

Time to start – time to start work

Time to complete – time to complete work

Prefix for tool name – prefix for tool name

Tool name suffix – suffix for tool name

Double batch in reduction (no martingale) – fold lot in reduction (no martingale)

Stoploss for 'Double lot' – Stoploss to bend a lot

Time frame 5 – 15 min.

ECN account if possible.

It is advisable to use the default settings.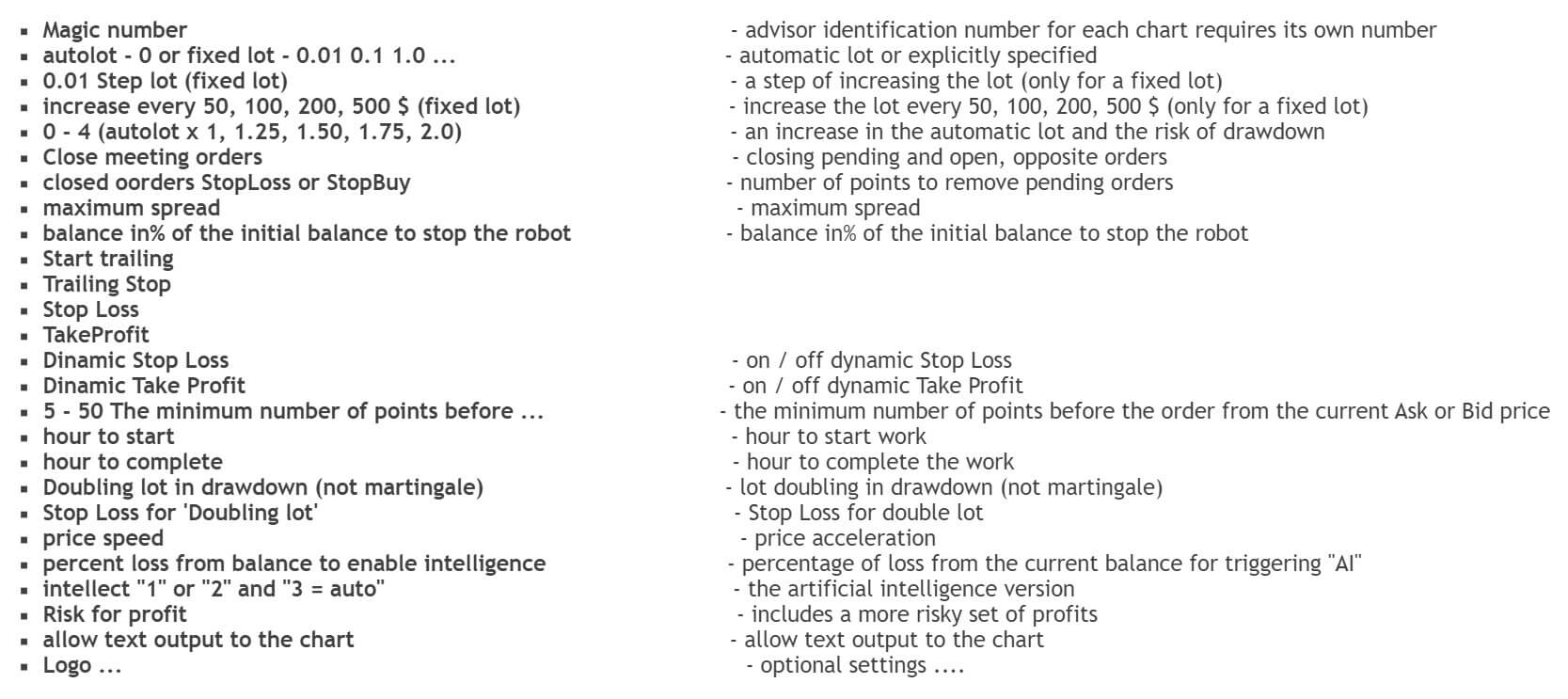 We are dealing with an enigmatic robot, of which we do not know all the details well because its creator has left several variables undisclosed.
In any case, it is a well-studied tool and the result of a long-term study. We have seen results from 2010 to 2019 and the reality is that they have all turned out to be profitable, even though we are talking about screenshots, so we will have to trust that this is the case.
Being a very new tool there are not many comments, but the few that there are very positive, so we can stick to the recommendation of the creator and try the trial version even in a demo account, to see the real functioning of the robot.
The Real Bank Robber is a robot that is only available for rent on the MQL market. The rental prices are 136 USD for 1 month, 400 USD for 3 months, and 782 USD for 6 months.
It is certainly not a tool for all pockets, it is a significant investment, so we insist, it is essential to try the free version and we can also wait a few months to see how the robot evolves and have more data and assessments from other users to know if it is so profitable.