TDMarkets is an online foreign exchange and binary options broker that is based in Saint Vincent and the Grenadines. We will be using this review to look into the services that are being offered by TDMarkets, to not only see how they compare to the competition but to also see if they are a worthy broker to use for your trading needs.
Some of the features on offer (as stated by TDMarkets) include:
Instant Withdrawals

Live Chat with Experienced Traders

Industry-Leading MetaTrader 4 Platform

Direct Market Access from Interbank.Exchange

Forex and binary options on one account

Education with one of the Top 3 Forex Training companies in the world. (This is only for clients who fund with $1000 or more)
TDMarkets offers both forex and binary options to trade, for the purpose of this review, we will only be looking at the foreign exchange side and not the binary options side of the broker.
Account Types
There is just the one account type available which TDMarkets calls a Smart Account. This account can use all aspects of the site and take part in all aspects of trading. As we go through this review, all the information that we state will be relevant to this single account type, we have listed a few of the features below, but will go into them in more detail throughout the review.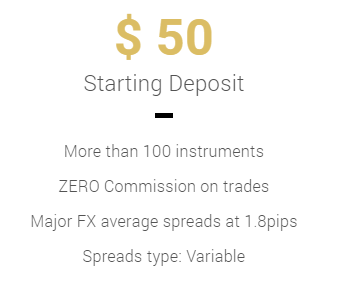 Account Features:
A minimum deposit of just $50, a maximum of $10,000,000.

Low interbank spreads

Segregated fund accounts

Comes with $10 already deposited

24-hour support

Access to training materials

Negative balance protection

Access to an account manager

A 2.3-millisecond trade execution time.
Platforms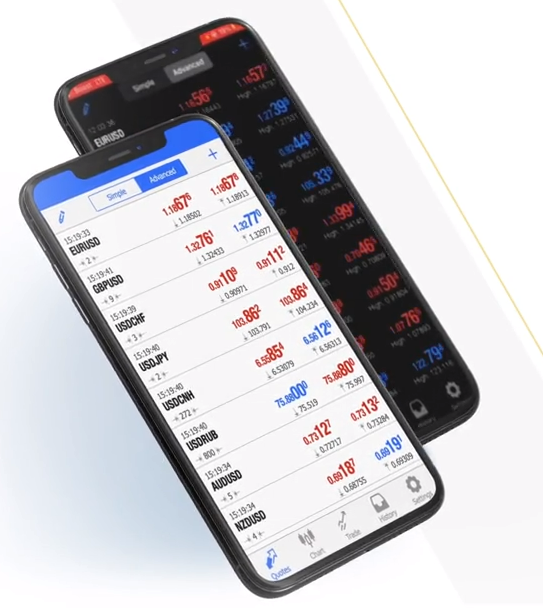 The forex side of the broker uses MetaTrader 4 (MT4) as its trading platform. MT4 offers a whole range of features that helped to make it one of the world's most used trading platforms. It offers a no dealing desk environment, high execution speeds, compatibility with thousands of expert advisors for automated trading and indicators for analysis, one-click trading, no-requotes, and many more features. The platform is also accessible from anywhere in the world as it can be used as a desktop download, mobile application for both iOS and Android devices and it can be used as a web trader within your internet browser.
We won't go into detail on the binary options platform as we are not concentrating on binary options in this review.
Leverage
The maximum leverage available to TDMarkets clients is 1:500, this is a good amount to have as it offers a good risk to reward ratio and is the amount that a lot of brokers are now aiming to offer. The leverage can be selected when opening up an account, it can be changed, but to do so you will need to contact the customer service team with your change request.
Trade Sizes
Trade sizes start as low as 0.01 lots which are known as micro-lots and are also equal to 100 base currency units as a lot with TDMarkets is equal to 10,000 base currency units. The trades go up in increments of 0.01 lots so the next trade would be 0.02 lots. Based on the maximum pip value of $5,000 mentioned on the account page, it would lead us to believe that the maximum trade size is 500 lots, however, we would suggest not trading over 50 lots in a single trade due to slippage and execution times. We do not know how many open trades and orders you are able to have at any one time, but it will be quite high if a single trade can go as high as 500 lots.
Trading Costs
While there isn't much information on the site regarding commissions (not that we could see anyway) we had a look around the internet for information and various sources all indicated that there was a $2 commission per lot traded, this is relatively low when we consider that the industry average seems to be around $6 per lot traded.
There are also swap charges to think about, these are charges that will be either negative or positive and are based on a change of interest when holding trades overnight, they can be viewed from within the MT4 trading platform.
Assets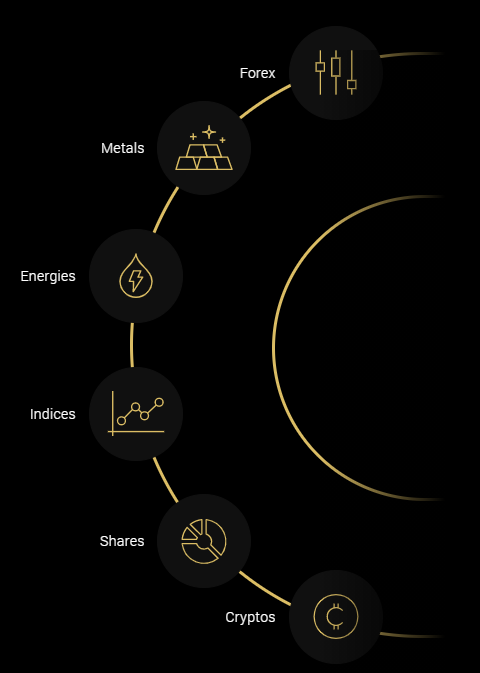 The website does not have a full breakdown of the available assets to trade, so instead, we had to download the MT4 platform in order to view them within, so we have outlined the instrument that we have found below.
Forex Currencies: EURUSD, USDJPY, GBPUSD, NZDUSD, AUDUSD, USDCAD, USDCHF, EURCHF, EURGBP, EURJPY, GBPJPY, GBPCHF, AUDCAD, AUDCHF, AUDJPY, AUDNZD, CADCHF, CADJPY, CHFJPY, EURAUD, EURCAD, EURNZD, NZDJPY.
Metals: Only Gold is available to trade.
Indices: DJI, Nasdaq 100, S&P 500.
Shares: Hewlett Packard, IBM, Intel, and Microsoft.
As you can see there isn't a very large selection to trade which could be disappointing, and this could be the reason why they are not listed on the website, as many potential clients would be looking for a large selection of tradable assets and instruments.
Spreads
The spreads that are on offer start from around 0.8 pips, these spreads are variable which means they will move with the markets, the more volatility or less liquidity will mean that the spreads grow larger. Different instruments will also have different starting spreads, so while some may start at 0.8 pips, others will be higher at 1 or 2 pips.
Minimum Deposit
You are actually able to start trading with $10 without having to deposit any funds as long as you verify all of your documents. There is no minimum to the amount you can deposit, that will depend on the minimum amount accepted by the payment processor that you chose to use (see next section of this review).
Deposit Methods & Costs
There are few different methods available to deposit with, these are Bitcoin, Credit & Debit Card, and Bank Wire Transfer. This is a slightly limited set of options as there are no e-wallets which could off clients who prefer to use methods that aren't currently provided.
In terms of fees, when using Credit & Debit Card or Bitcoin there are no fees apart from the ones that the payment provider may charge you themselves, when using Bank Wire Transfer, when depositing over $200 there are no added fees, however when you deposit under $200, you will be charged the banking fees from TDMarkets.
Withdrawal Methods & Costs
The same three methods are available to withdraw with, for clarification they are Bitcoin, Credit & Debit Card, and Bank Wire Transfer, any withdrawal requests made must be withdrawn back to the same method that was used to make the deposit, so any Card deposits must be withdrawn back to the same card.
There are no added transfer fees from TDMarkets as long as the withdrawal is over $200, any withdrawals under this amount will be liable to pay the bank fees or transfer fees of the method used.
Withdrawal Processing & Wait Time
TDMarkets will aim to respond to any withdrawal requests within 24 hours, however, you should allow up to 3 working days for TDMarkets to process your request as it may be delayed for verification purposes. Once it has been processed by TDMakrets, it could take a further 1 to 5 working days to be fully processed by your own bank or payment provider, this will depend on their own processing times.
Bonuses & Promotions
There doesn't appear to be any special promotions or bonuses at the time of writing this review, the only thing that would be classed as a bonus is the fact that you are able to start trading with $10 before depositing any funds, in order to receive the $10 you will need to fully verify your account documentation. Unfortunately, we do not have a lot of information about this $10 such as if you are able to convert it into real funds and if so, how to do it.
Educational & Trading Tools
The only thing that TDMarkets offers is an economic calendar, this details different news events that are coming up, it also gives an indication as to what impact the news could have on the markets, it is always worth keeping an eye on an economic calendar when trading. There isn't any actual education on the site which is a shame as many brokers are now looking to help their clients improve both their knowledge and trading skills, so it would be good to see TDMarkets add something to its site too.
Customer Service
The customer service team is available 24 hours a day every day that the markets are trading, so that means Monday to Friday but closed on bank holidays. You are able to use the provided email address, there is also a skype username available as well as a live chat feature. There is also a separate contact us page that has an online submission form that you can fill in and then get a reply via email.
Email: care@tdmarkets.com 

Skype Name: Care@TDMarkets

Demo Account
Demo accounts are available and offer a great opportunity for people to test out the trading platform, trading conditions, and new strategies without having to risk any of their own funds. TDMarkets offers demo accounts and they can be accessed using a simple online form. The demo account will mimic the trading conditions of the live account, there was not a stated expiration time so we suspect that they will last indefinitely.
Countries Accepted
This information is not stated anywhere on the site, so we would recommend contacting the customer service team to check whether you are eligible for an account or not prior to signing up. As the broker is based in Saint Vincent and the Grenadines, we suspect that most countries would be accepted, but it is always better to double-check.
Conclusion
TDMarkets keeps things simple by offering just the singular account as well as the singular trading platform in the form of MetaTrader 4. The trading conditions seem quite competitive, with low commissions of just $2, way below the industry average, and accompanying spreads as low as 0.8 pips, the only downside to the trading is the lack of tradable assets, only a small list exists. There is also a limited number of deposit and withdrawal methods, there are fees, but they are negated by depositing and withdrawing over $200. Not much education around and unfortunately, there isn't a wide range of ways to contact the customer service team. You should now have the information you need to decide whether or not TDMarkets is the right broker for your trading needs.