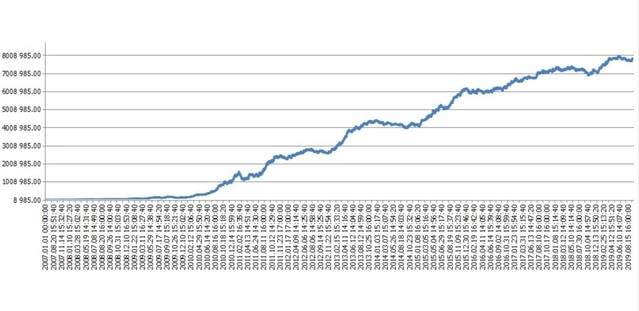 Straddle Trader Pro MT4 is located on the MQL5 marketplace under the Experts heading. It was created by Nicholas Frant Carter and was first uploaded to the marketplace on the 27th of March 2020, it has not had any updates so the EA is still at version 1.0.
Overview
Straddle Trader Pro MT4 is an expert advisor that can be used with the MetaTrader 4 platform, it was designed to take advantage of large movements within the markets open. It will place a buy or sell order in the market, it uses many trade entry and exit filters over multiple timeframes to ensure that the trades placed are in the direction of the trend.
The main features of the expert advisor are as follows:
-Risk Management – The EA has the ability to automatically apply 5 different kinds of stop-loss functions and 3 different kinds of taking profit functions. The different types of stop losses are trailing stop loss, jumping stop loss (stop loss moves incrementally closer based on the number of pips in profit), break-even, ATR-based stop loss, and pip-based stop loss. The 3 different kinds of taking profit functions are pip-based, ATR-based, and rolling take profit (a user-defined percent of trade is closed incrementally). EA also has many different trade point entry & exit filters. 
-Automated News Avoidance – This expert advisor will automatically close trades prior to the release of any major economic news events that could impact the currency pair that is being traded. Simply input the news events you want to avoid into a spreadsheet and EA will avoid them.
-Automated Market Volatility Adjustment- The EA uses an ATR (Average True Range) multiplier in many of its crucial functions instead of a defined amount of pips in order to stay aligned with current market volatility.
-Drawdown Protection – At a user-defined amount of drawdown (based on equity), the EA will close all trades and exit the chart. The EA also has a max daily drawdown function.
-Alerts and Push Notifications – The tool is quite detailed in the information that is provided to the end-user. The EA will alert the user to exactly what is doing in real-time via Push notifications and Alerts.
-Auto DST & Broker Server Time Adjustment – Once broker server time is chosen, the EA will adapt to daylight savings time automatically.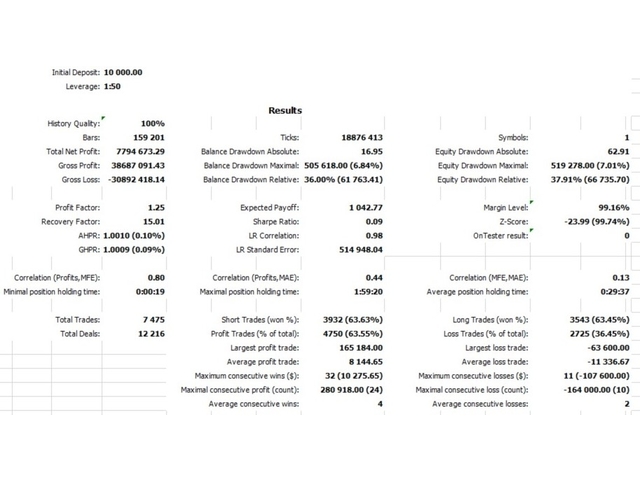 Some important notes from the developer:
-The EA works well with all brokers but works best with brokers that have small spreads. 
-The EA requires VPS or an always-connected PC.
-The EA performs well when left to run autonomously.
-The EA works best on EUR/USD, GBP/USD, NZD/USD, and USD/CHF.
Service Cost
The EA cannot be purchased outright, instead, there is only the option to rent it for a year period, this will cost you $999 for the year. There is a free demo version but this may only be used with the strategy tester within the MT4 platform.
Conclusion
There are currently no reviews or ratings available for this EA. This makes it tough for us to determine whether people are finding it profitable and whether it does what it is intended to do. There are also no comments so we would suggest contacting the developer with any questions that you may have, this way you can be sure that the EA will function how you need it to and that the developer will be around to offer support should you need it, we would strongly advise doing that before making a rental due to its high cost.