SPD Highlow Pro EA is an automated system created in February 2018 by developer Paranchai Tensit. The Expert Advisor is based on the technical analysis of low-intensity candlesticks. This technique can be used to take advantage of the volatility of trade in all time frames of trade and also in oscillating trade.
SPD Highlow Pro EA compares today's bar to yesterday's. If today's maximum is higher than yesterday's and today's minimum is higher than yesterday's, that indicates a buying signal. But on the other hand, if it turns out the other way around, it'll be a selling signal.
This automated system is used to add Average to range (ATR), Standard deviation (STD), and Average daily range (ADR), with these indicators is intended to achieve a filter for trading signals. These functions are used to calculate the loss recovery area using two methods, a dynamic method, and a fixed method.
The main features of SPD Highlow Pro EA are:
-This Expert Advisor works on any currency pair and time period. Although the developed comments that in M15 is where it has had the best results.
-This system uses the recovery zone algorithm.
-Use dynamic or fixed pending commands.
-A minimum initial deposit of 1000 USD + Minimum batches = 0.01 (micro lots) is recommended.
-Use only five-digit accounts.
-Use of real tick data in backtesting with 99.9% modeling quality.
It is recommended to use a low latency ECN broker and adjusted spreads to ensure that orders are executed quickly and that trades costs are kept to a minimum.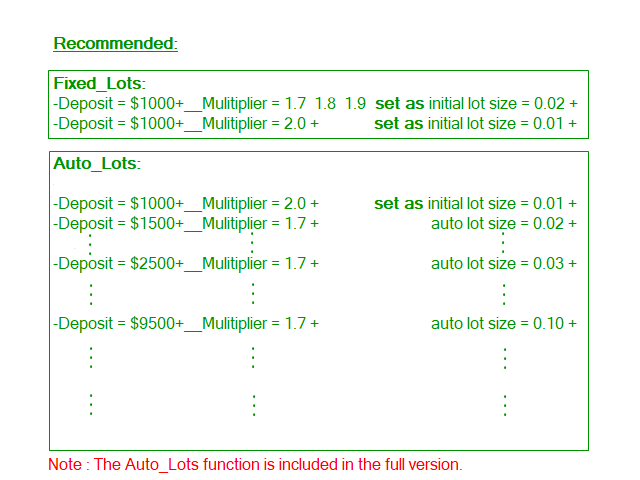 Some of its main parameters are:
MagicNumber – magic number to set the ID for each EA

Lots – initial lot size

UseLotsize – set as Auto_Lots or Fixed_Lots

Multiplier – previous lot size will be multiplied

Risk – set the percentage of risk

Slippage – slippage size

Auto_Trade – set as default

UseRecoveryGap – set as Dynamic_Gap or Fixed_Gap

Gap – recovery zone, pips

UseDynamicMethod – set as ATR, STD, or ADR method
In short, we are talking about an EA based mainly on the study of Japanese candles and their market behavior. It is necessary that the trader knows the interpretation of the main formations of candles in order to understand well the mechanism of this EA.
Although the EA has been on the market for some time, there are no user ratings that can help us to understand the behavior of this tool better, as the developer has not provided its performance in an audited real account, as it should be in all automated systems.
The robot is for sale on the MQL market at a price of 30 USD. It can also be rented for one month at the price of 12.50 USD, and of course, it has a free demo version to get to know and test the tool before deciding to buy it.