Welcome to our Siriusfn broker review, Siriusfn is a forex broker located is St. Vincent and the Grenadines, there is very little information on the internet about this broker so we will explore their site and accounts to see what is currently being offered.
Account Types
Siriusfn offer four different account types, a Bronze, Silver and Gold account as well as an additional Islamic account which is intended for those with Islamic beliefs who are not able to have accounts that receive or pay swap charges.
Unfortunately we can not provide any further information on these accounts as when trying to sign up the registration form was not working, so while Siriusfn state that there are differences between Bronze, Silver and Gold, we are not able to find out what they are as that information isn't freely available on their site.
Platforms
Siruisfn only offers MetaTrader 4 (MT4) as a trading platform, MT4 is the world's most popular trading platform as it is flexible, and can host thousands of indicators and expert advisors. The vast majority of brokers will offer MT4 with their trading platforms. There is little choice with Siriusfn, as this is the only platform available.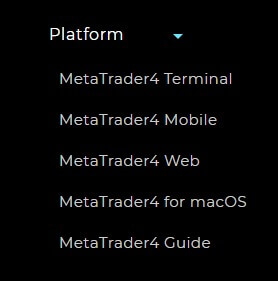 Leverage
Siriusfn currently offer leverag up to 300:1 on all their accounts.
Trade Sizes
There is no information regarding maximum and minimum lot sizes, the majority of broker have a minimum of 0.01 lots (microlot) so we would assume that Siriusfn have the same. We can not speculate on what the maximum lot size would be though as this information is not available.
Trading Costs
Siriusfn state that they do not charge any commissions on trades made through them which is a positive, however there is now information regarding their spreads except for a sentence that states (low spreads), and as there is little information on the internet about them, it is hard to gather this information.
Assets
Siriusfn currently offer 50 currency pairs along with Indices, Metals, Energies, Futures and some Shares so there is plenty of options when it comes to what to share. There is little information however on the site regarding which currency pairs they offer and very limited information on the other tradable assets.
Spreads
There is no information regarding spreads except for a sentence stating "low spreads", we can not comment on this as the information is not available.
Minimum Deposit
You can only see the minimum deposits oper account type when you log in, unfortunately, we were unable to create an account as the registration form didnt do anything, so we can not provide this information at this point in time.
Deposit Methods & Costs
The current methods available to deposit are wire transfer, credit and debit cards and e-wallets, Siriusfn unfortunately do not specify which e-wallets they use. Siriusfn state that they do not charge any fees for depositing and just make a note that your provider may charge a fee.

Withdrawal Methods & Costs
The same methods can be used to withdraw as you can to deposit. Those are wire transfer, credit / debit cards and e-wallets, again which e-wallets you can use are not specified. As with deposits, Siriusfn state that they do not charge any fees for withdrawing money from your accounts.

Withdrawal Processing & Wait Time
Withdrawals with Siriusfn are processed between 09:00 and 18:00 local time, except on weekends and bank holidays. If you submit a request after 18:00 it will be handled the next working day. While Siriusfn may process your request quickly, depending on the method you used it may take a few days to arrive due to bank processing etc.
Bonuses & Promotions
Currently it appears that there are no bonuses or promotions available, we can not see any history of promotions but that doesn't mean that there won't be any in the future. Siriusfn class a demo account as a bonus, however we do not.
Educational & Trading Tools
Siriusfn offer an FAQ, which unfortunately is empty, they also offer a glossary of forex terms which can be helpful. They do not offer any additional teaching material, but do offer a market news area for their clients.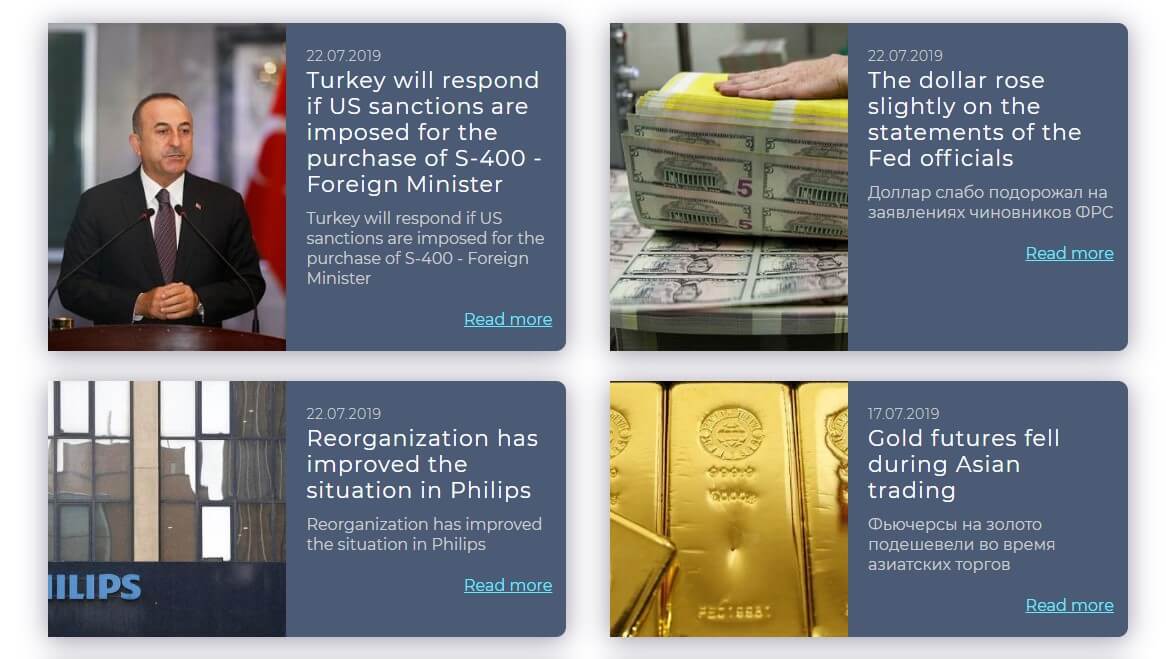 Customer Service
Siriusfn have a FAQ on the site but it is completely empty, it has questions but no answers, this does not fill us with much confidence in the forex broker. The contact section of the site offers an email address and a phone number to use, we are not sure how responsive these services are, but it is a positive that you can use the phone to talk to a real person.
Demo Account
You can open a demo account with Siriusfn, it is a quick and easy process to do so, simply select demo account and sign up. The demo account is free to use and won't expire unless unused for an extended period of time.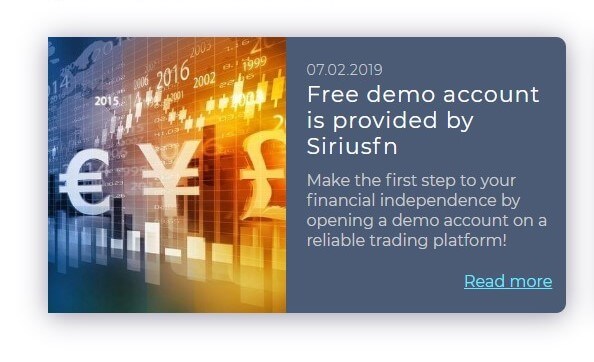 Countries Accepted
There is no information on their site regarding any banned countries, so as far as we can tell, clients from all countries are accepted.
Conclusion
At this point in time we are not able to open a new account with Siriusfn, so we can not give a full opinion on them, however the lack of information available on them and on their site does not give us a lot of confidence. With so little information and the site not fully functioning we can not recommend to sign up to this broker at this moment in time. Be sure to check out our other forex broker reviews to help you find the broker that is right for you.