Sandton Direct is a Financial Services Authority registered Forex broker with registered offices in Dubai, UAE (ICC20160204). They provide Fx traders access to the global Forex market through their top tier FX liquidity providers X Open Hub. Based in the United Kingdom, their liquidity providers are fully licensed and regulated by the Financial Conduct Authority (FRN522157). We will be using this review to dive deep into the services on offer to see how they compare to the competitions and so you can see if they are the right broker for your trading needs.
Account Types
There isn't an account comparison page or information page, from the information we have it looks like there may just be the one account, however, if we are wrong, we will outline any potential differences in each section of the site. The account that we can see has a minimum deposit value of $100, can be leveraged up to 1:1000, and has an average variable spread of 0.1 pips.
Platforms
The platform used by Sandton Direct is called X Open Hub. The desktop version of our XOH Trader offers advanced trading capabilities. The new HTML5 platform version offers the best execution quality and speed on the market, it is also usable as a mobile application.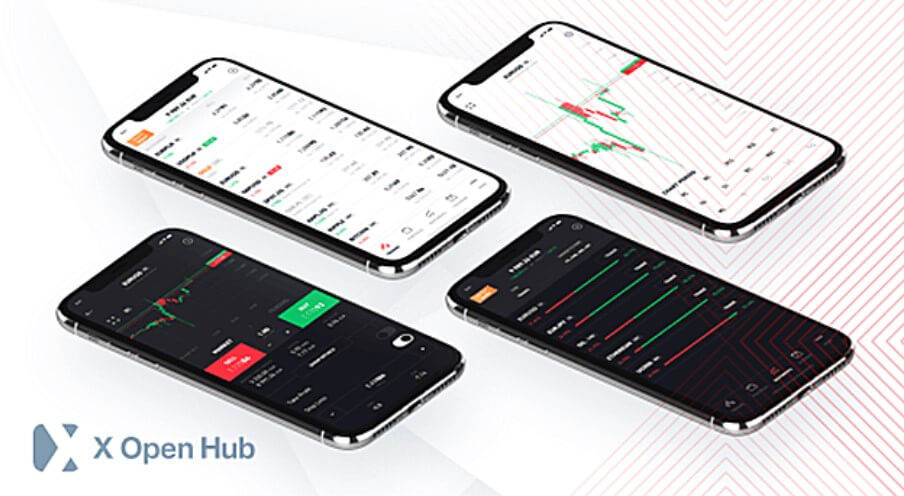 Features include bulk order closing, interactive charts with technical indicators, complete trade management, an economic calendar, and real-time market news. Some other features include enhanced execution, advanced order protection, high-end design and usability, strong regulatory framework, superior trading executions, open xAPI, a smark b-book executor, forex analysis, and global market research and advanced charting tools.
Leverage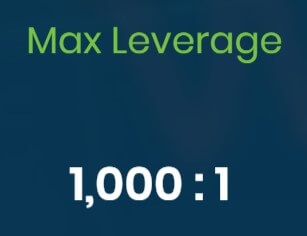 When opening up an account you are able to select leverage between 1:33 and 1:1000. We would suggest not trading over 1:500 as the risk grows exponentially the higher you go and 1:500 is a good balance of risk and reward. Should you wish to change the leverage on an account you have already opened, you should send a request to the customer service team to help you do this.
Trade Sizes
Trade sizes start from 0.01 lots and go up in increments of 0.01 lots. We do not know what the maximum trade size is or how many trades you can have open at any one time.
Trading Costs
With the spread being so low you would expect there to be an added commission but the FAQ states that there are no additional costs. We also do not know if swap charges represent but would expect to see them.
Assets
Sadly, there isn't a full breakdown or product specification available so we cannot outline what instruments are available or even how many there are, this is a shame as many potential clients may be looking to see if their preferred instrument is available, not knowing could cause them to look elsewhere.
Spreads
According to the front page of the site, the average spread starts from 0.1 pips which, if true, is very low and quite impressive.  We don't actually have any examples of the available spreads but we do know that they are variable spreads, this means that they are affected by the markets and can move up and down according to liquidity and volatility.
Minimum Deposit
The minimum amount required to open up an account is $100, once an account has been opened this amount reduces down to $50 which is the lowest amount allowed by one of the available deposit methods.
Deposit Methods & Costs
There are three methods available to deposit with, these are Crypto (Bitcoin, Credit / Debit Card, and Bank Wire Transfers. Bitcoin has a minimum deposit requirement of $50, while Bank Wire has a minimum deposit requirement of $1,000.
There are no added fees from Sandton Direct when depositing, however, you should check with your own bank or issuer to see if there are any outgoing transfer fees charged by them, also check the blockchain fees when depositing via Bitcoin. 
There is actually another page of the site which indicates that just Bitcoin and Bank Transfers are available with a fee of 1% for Bitcoin and none for Bank Transfer, so we aren't entirely sure which one is accurate.
Withdrawal Methods & Costs
The same three methods are available to withdraw with, again they are Crypto (Bitcoin, Credit/Debit Card, and Bank Wire Transfers.
When using Bitcoin or Credit/Debit Card there are no added fees, however withdrawing via Bank Wire Transfer has an added $10 fee per transaction, the fee is a lot lower than many which are good to see. You should also check with your own bank/payment processor to see if they will add any incoming processing fees.
Just like the deposits, there is another page with different info on it, it states that just Bitcoin and Bank Transfer are available with a fee of $19 for Bitcoin and $29 for Bank Transfer, so again we are not sure what the real information is.
Withdrawal Processing & Wait Time
We do not know what the processing time from Sandton Direct is, we would hope that any requests would be fully processed within 2 to 5 days from the request being made.
Bonuses & Promotions
The FAQ makes it clear that there is a bonus available, however, we don't really know much about, it, the FAQ states the following:
"Many of our first-time clients are new to Fx trading. Our bonuses are designed to help instill confidence when trying Direct Trader. On small deposits, it also allows for a boost in equity. We are so confident in our products and services that we offer withdrawals on bonuses when: 1.) Each client who receives a bonus trades at least 1 lot for every $1 in bonus and 2.) The client does not withdraw funds before condition no. 1 is met. Additionally, clients who withdraw before the bonus condition is met will forfeit any profit made while a bonus was applied to the account.  Clients have 30 days to claim any bonus that meets both conditions. Unfortunately, only one bonus can exist on an account at a time (we will apply the larger bonus)."
Educational & Trading Tools
There does not seem to be any education available on the site which is a shame as a lot of brokers are trying to help their clients improve with education and tools, it would be nice to see Sandton Direct do something similar.
Customer Service
You can get in contact with Sandton Direct using the online submission form, simply fill it in and you should get a reply via email. You can also use the provided postal address or could use a social media platform such as Facebook.
Demo Account
Demo accounts are available and give you the same options when signing up as the live accounts, you can select leverage between 1:330 and 1:1000 and that is about it. The trading conditions will mimic the live accounts but we do not know any more than that. The demo account will allow you to test out the trading conditions and news strategies without any real risk to your capital.
Countries Accepted
This information is not present on the site so if you are thinking of signing up then we would recommend contacting the customer service team first just to be sure that you are eligible for an account.
Conclusion
There isn't a whole lot of information provided by Sandton Direct, we still aren't sure if there is more than the one account available, we also do not know what assets are available to trade or what the spreads and commission really are, so the actual trading costs are not known to us. There are limited ways to fund the account, and also some confusion to which methods are available and what the fees are due to there being two different pages with different information on them. Aside from those things, the broker seems reasonable and in good shape, but we cannot recommend them as a broker to sue at this time due to all the missing information and contradictory pages.