ProTradeFX is an unregulated broker located in the popular offshore destination Saint Vincent and the Grenadines. This broker's website and the information we found on it had us confused from the get-go as different segments of their page mention different companies including Everest Tech Ltd and the well-known Game Capital Ads Ltd which is associated with a number of unregistered brokers mentioned in various warnings and reports by CONSOB. The way in which these three above mentioned companies operate is not clearly defined on their website. There is also no mention of any regulatory body or license which is associated with this broker, so clients should be extremely cautious of the risks involved when dealing with non-regulated brokers such as ProTradeFX.
On their main page, ProTradeFX state that they offer a number of advantages including the use of the popular MT4 platform, low spreads, low commissions, low swaps, and a low rollover. On their About us page, this broker claims to provide premium-quality commodities and forex trading services, outstanding customer support and an experienced founding team. Join us as we explore their website and determine whether these claims are based on factual information.
Account Types
ProTradeFX offers four different accounts namely the Standard Account, the Classic account, The Premium account and lastly the Gold Account. The accounts vary in their minimum deposit requirements with amounts ranging from $250 for the Standard to $50,000 for the Gold. Leverage is set at 1:200 for the Standard, Classic, and Premium whereas clients using the Gold account have the freedom to adjust their leverage. Not all accounts enable customers to trade all their available assets and spreads are also dependent on the account type. We will go into the specifics of these further on in this review.

To open up an account with this broker, customers must fill in a simple form found on their website as well as submitting proof of identity, proof of address and also proof of funds. We have outlined the main features of each account below.
Standard Account
Minimum Deposit Requirement – $250
Assets Available – Base Currencies
Spreads – Fixed
Leverage – 1:200
Classic Account
Minimum Deposit Requirement – $2500
Assets Available – Base Currencies, Gold, Silver and Oil
Spreads – Fixed or floating
Leverage – 1:200
Premium Account
Minimum Deposit Requirement – $20,000
Assets Available – All currencies, Indices & Shares
Spreads – Fixed or floating
Leverage – 1:200
Gold Account
Minimum Deposit Requirement – $50,000
Assets Available – All instruments
Spreads – Adjustable
Leverage – Adjustable
Platforms
This broker uses the popular MT4 platform which is undoubtedly one of the most trusted and reliable platforms available today. This platform is rated very highly in many online reviews thanks to its benefits to traders of different levels, customizability, a large range of tools, charts, and expert advisors. Being popular world-wide, the MT4 server is capable of supporting thousands of trades at any given moment whilst also processing a large number of different financial instruments. The popularity of the MT4 platform is also due to its multilingual service which helps to eliminate trading errors caused by communication barriers.
Leverage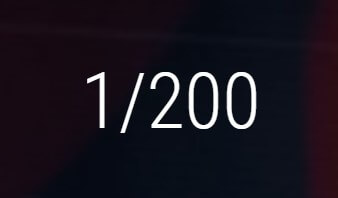 The leverage offered by ProTradeFX is set at 1:200 for the Standard, Classic and Premium account whereas the Gold account has adjustable leverage. The broker does not specify the highest leverage clients using the Gold account can use however we did find mention of a 1:400 leverage on their terms and conditions page, however, we are uncertain whether this is the maximum leverage offered.
Trade Sizes
We could not find any information regarding minimum and maximum trade sizes available when trading with this broker so we cannot comment any further about this for the time being.
Trading Costs
ProTradeFX makes its profit through spreads which vary from one account to another. The Standard account, which offers clients the most basic assets and conditions, has fixed spreads whereas the other accounts have the choice of either fixed or floating spreads. From their Account Packages page, we did notice that spreads are quite high, especially on the lower packages on offer.
We did not find any mention of commissions or swap fees on their accounts page or their Terms and Conditions document. However potential clients should not consider this to be the case as unregulated brokers tend to have hidden fees that may take clients by surprise.

Assets
Strangely, this broker does not offer a full list of the available assets it offers. From their Account Packages page, we did see that they offer Forex Currencies, Metals (Gold, Siler), Indices and Shares, however, that is all the information we could find regarding their assets. Undoubtedly, this is a key piece of information that all brokers should have clearly outlined on their website for potential clients to determine whether they would like to make use of their brokerage or not.
Spreads
As we mentioned briefly earlier, the Standard account is the only one that has fixed spreads. The broker outlines that typical spreads for this account are 2.4 EUR/USD,3.3 AUD/USD and 2.8 USD/JPY, which when compared to other brokers is quite high. The spreads are quite similar for the Classic account, although slightly less and the Premium and Gold account have much more reasonable spreads; for example, EUR/USD 0.6 and USD/JPS 0.6.

This big difference in spreads makes us wonder whether the Premium and the Gold account have any commissions that might not be clearly outlined on the broker's website. We did try to get in touch with the broker to ask about this, but unfortunately, we were not given any answers, so we cannot comment any further on this for the time being.

Minimum Deposit
The minimum deposit required by ProTradeFX is dependent on the account type one opts to open. The Premium and the Gold account are obviously directed towards experienced traders as their minimum requirement is $20,000 and $50,000 respectively which is very high and unreachable for many beginner traders.
However, the Standard account has a reasonable minimum requirement of $250, although clients should keep in mind the high spreads that this account carries with it. The Classic account has a $2,500 requirement which is still quite high when considering that only base currencies and metals are available for trading with this account.
Deposit Methods & Costs
We could not find any information regarding what deposit methods are available when dealing with this broker. Form their terms and conditions page we did find that there is a maximum deposit limit of $10,000 per credit card transaction and a minimum deposit of $250 per credit can transaction.

Withdrawal Methods & Costs
ProTradeFX does not outline what withdrawal methods are available when dealing with them, which is certainly a crucial piece of information for any potential client.
Unfortunately, we cannot go into any details regarding this.

Withdrawal Processing & Wait Time
As mentioned above, the website gives no information regarding withdrawal processing and time frames clients may encounter when using this broker.
Bonuses & Promotions
Although there is no mention of bonuses and promotions on their main page, we did find a dedicated segment of their terms and conditions that vaguely mentions marketing Promotions and Bonuses.
The broker states that traders must buy or sell a minimum of 3.3 lots in real money for each unit of $10 bonus granted by Cryptocapitalfx. We are unsure how Cryptocapitalfx relates to this broker as this is the only instance where it is mentioned.
Apart from this the broker also mentions that Game Capital Ads offers 'enticing reward packages' to its new and regular clients. The rewards/bonuses have specific time limits and conditions can change from time to time. If clients want to withdraw their reward, they must first fulfill a trading volume of a minimum of 25 times for every $1 reward.
Although having welcome bonuses and interesting promotions is always a good way to attract new clients and keep regular clients interested in your service, the lack of detailed information leaves us questioning the advantages of offering such promotions and bonuses.
Educational & Trading Tools
On their Education Center page, this broker offers interesting and interactive video trading courses that enable new traders to gather all the basic information they would need to delve into the trading world. These video courses include topics such as Market analysis, trading psychology, trading strategies, signals, using the MT4 platform and technical indicators amongst others. The videos are enhanced with interactive graphics as well as an easy to follow voiceover.
Apart from this video series, ProTradeFx also offers a glossary with commonly used terms and phrases in the industry as well as a number of E-books. However, clients must register to be allowed access to the complete version of these available e-books.
Although their education center is quite interesting and can be very beneficial to those just starting out, it seems like this broker does not offer any trading tools at the moment which means their clients must make use of the trading tools found on the MT4 platform.
Customer Service
Clients can reach ProTradeFX via email or telephone. It seems like they do not offer Live Chat which is unfortunate as it is an easy and quick way clients like to interact with brokers.
Here are their contact details:
Address – Suite 305, Griffith Corporate Centre
P.O Box 1510, Beachmont, Kingstown
Saint Vincent & the Grenadines
Telephone – Great Britain – +442080788663
Bahrain – +97316195023
Email – support@protradefx.com
marketing@protradefx.com

Demo Account
At the moment, this broker does not offer a demo account for clients wanting to test out their trading in a risk-free environment.
Countries Accepted
The last note mentioned in their terms and conditions page states that U.S citizens would be violating the law if they made use of their services. The broker makes no other mention of any more restricted countries.

Conclusion
ProTradeFX has a number of disadvantages as well as some advantages that potential customers should take into consideration before investing their money through them.
Firstly, this broker is not authorized or regulated which means that any funds you may deposit with them are not securely held. Such a risk might be off-putting for a large number of clients as the safety of funds is an important aspect one should take very seriously.
The broker does offer a variety of accounts with different entry requirements which are attainable by beginner traders as well as those who are much more experienced. We did notice that spreads on some of these accounts are quite high whereas leverage is set at a standard of 1:200.
We did notice quite a lot of missing information such as a full list of assets, deposit & withdrawal methods and costs as well as commission specification which should make any potential client wary of investing their money with ProTradeFX. Our favorite part of their website is their Education Center which has a unique video course that could be very beneficial to beginner traders. Although they boast top of the line customer service we were quite disappointed as they do not offer live chat and our emails were not answered.
Overall, we feel that clients interested in this broker should get in touch with them before to make sure that they have the full picture before investing their hard-earned money with them.