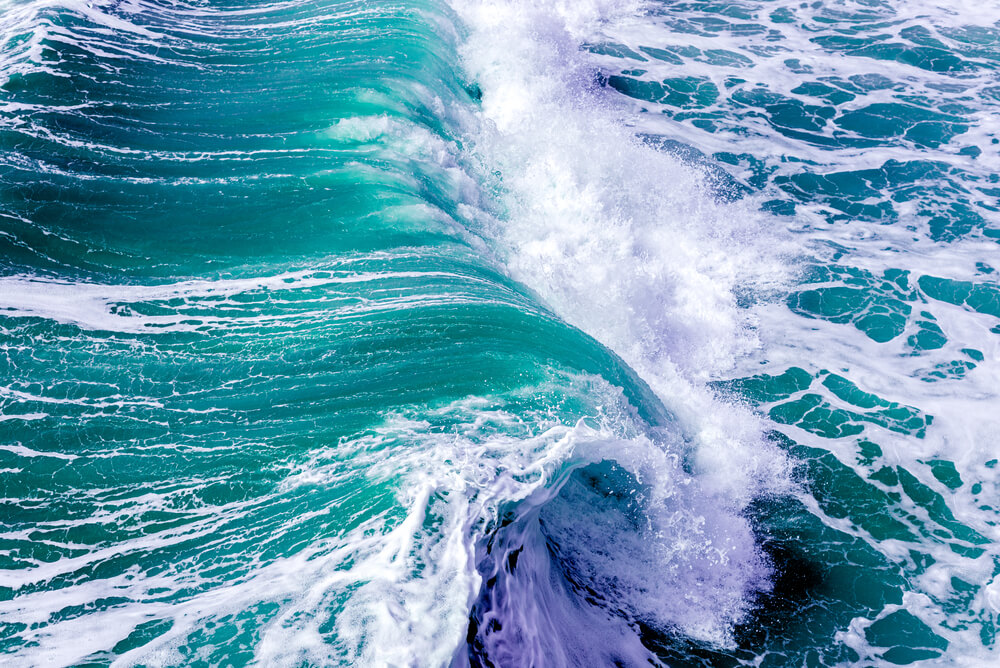 In a previous post, we talked about the ideal structure of an impulsive and corrective wave. Also, we discuss the starting point of the study of a market. In this opportunity, we will deepen the steps to identify a wave.
Watching the waves
Before continuing, we must consider the concept of "wave." A wave is a defined movement of the market, which is reflected in a price variation. Depending on the price action, the change may have a higher or slower speed, but it will never be perfectly horizontal or vertical.
Depending on the sequence of a group of waves, the market may develop an impulsive or a corrective wave structure. An "impulsive wave" is made up of five waves with a relationship of the same degree. On the other hand, a "corrective wave" is composed of a set of three waves. The following figure shows an ideal impulsive and corrective wave.
Wave proportionality
Once we define the start point and the timeframe of the market study, we must consider that waves should have specified "proportionality." Consider that some Elliott structures could not be easily visible by simple observation. For this reason, we must be flexible in terms of the selection of the timeframe to analyze. Remember that the same timeframe will not necessarily useful to examine all markets. Elliott, in his "Treatise," reminds us that in markets with low volatility, the weekly chart may be more fit than the daily chart.
Price and time relationship
In a sequential movement, the price action is developed following the relation between price and time. On the following chart, we observe the Financial Select Index ETF (AMEX: XLF) on a weekly timeframe. In the example, we note that the sequence starts in the March 2009 low at $ 4.47, and ends when XLF reached the February 2011 high at $ 13.90. After this top, XLF developed a retrace in February 2011, which led to a higher low at $ 10.02.


In this example, there is a similarity in the advance and retracement of the price with the time. In summary, the movement of two consecutive waves of the same degree cannot be less than one-third (1/3) of the greater in terms of price and time.