Open Broker is not a typical broker experienced traders know about. This is a Market Maker model broker with a different approach to customers, offering plenty of options and products. Open Broker is based in the Russian Federation, oriented towards Russian clients. Since establishment in 1995, it was a part of the Open Group that emerged as the largest privately-owned financial institution in Russia. Having a sustained business to be one of the leading brokerage services today.
Open Broker received many awards and is frequently mentioned in the press. The management structure is heavy, structured and organized to cope with extensive products and services. Completely specialized for the Russian market- Moscow exchange, Open Broker received good ratings from their local traders. Being a part of the Open group, it allows coverage to effectively serve customers almost anywhere in Russia, as well as in London, Frankfurt, and Cyprus (bank clients). On June 28, 2002, the licenses set was obtained from the Federal Securities Commission of Russia for a complete range of brokerage services, also requiring 500 Million rubles base capital ($7,87 M). This regulator is extreme in some areas and specific to Russian laws.
According to the Moscow Exchange, in 2016, the broker takes 5th place for the number of registered customers, active customers, 1st place for the volume of client transactions. Today, Open Broker has more than 3 million customers across Russia. In the following section, we will evaluate why this broker has this success and what makes it so specific.
Account Types
Open Brokers does not have the usual number of accounts. A total of 16 types are classified into 3 groups. Do-it-Yourself accounts, Investments accounts, and Ready-made Investments account. Since most independent traders would go with the self-managed trading accounts we will provide more details for those. The tariffs for each account is very detailed, many of the administration costs are transferred to the client. For example, there is a cost for using the leverage, reporting, different commissions for OTC, Stocks, Currencies, maintenance, etc.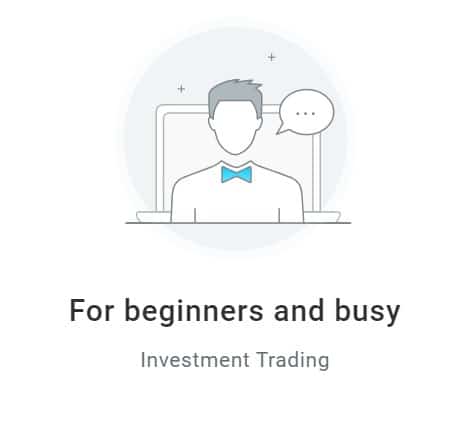 Currency Exchange service is a simple conversion tool that enables clients to exchange currencies directly from the market. It works by opening an account, topping it with the currency and then exchange it to another with better rates compared to the banks. Then, these funds can be transferred to the card or a bank account. The service has no fees but has a commission that is included in the rate. The Conversion Account does not have a minimum deposit although has a fee if it is less than 50.000 rubles.
Russian Market Account gives the ability to trade Stocks, Currencies, Bonds, Metals, and Commodities on the Russian market. This account has a flexible Universal tariff that enables traders to try different trading strategies. The Account features a cashback for transactions on the Moscow Exchange, 0.057% commission, and account maintenance of 175 rubles per month if there is trading activity.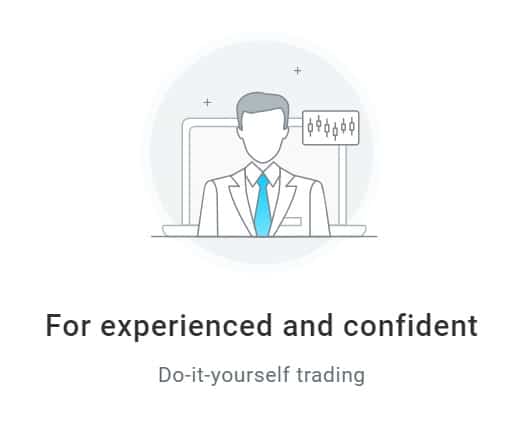 International Markets Account Trader is open to stocks, bonds and ETFs around the world on leading international exchanges, like Nasdaq. AMEX, TSX, FTSE and also OTC market trading. This account has 3 tariffs, All-Inclusive, US PRO, and Standard ITP. All-inclusive is optimal for beginners and experienced traders who trade small volumes and mainly use market orders. The commission is $1 per 100 shares and up to a 4% annual fee for the leverage use. US PRO tariff is for scalpers and high volume traders (from 10,000 shares per day). Limit orders have the Rebates mechanism useful for scalpers. Standard ITP tariff is for investors, long term traders. Leverage for this tariff is not available.
Probably the best what Open Brokers have is the Individual Investment Account. This account has a tax benefit and the ability to connect the investment with finished products, or strategies. This way you are into a kind of PAM account. It is affordable for entry, provides full control over your account and full support. Historical ROI for this account is 31.84%
The accounts structure is not simple, and even experienced traders will lose amid all the information and costs. This is also a sign of transparency and professionalism on the other side. Open Broker has a consultation agent form at every page so visitors can be introduced to what is the best for them.
Platforms
Open Broker has two platforms and one of them is not so widely known. Metatrader 5 is adopted and most traders are familiar with the software from Meta Quotes. The other one is QUIK from ARQA Technologies.

The MT5 is not set to the defaults and has 4 chart panels opened. The information lines in the journal and almost every tab of the terminal are extended and not common to see. For example, the Trade tab will show additional Margin segments like Initial Margin, Maintenance Margin, Commission and more, all grouped for all positions. When making an order, traders can select how the order will be executed too. The instrument specification panel is also extended and full of information that may seem overwhelming. Still, the trading has limitations like unusual trading sessions that cause chart gaps. The connection to the server is very quick and the execution times are a bit above 100ms on average, which is great for a dealing desk broker type.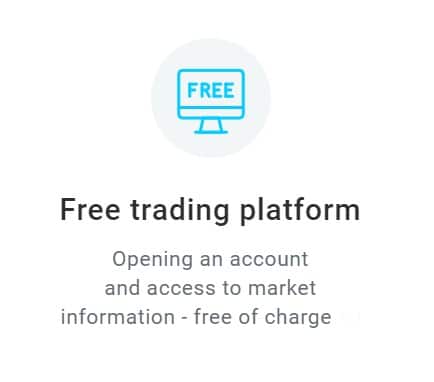 The QUIK platform will certainly require some adaptation even if traders have trading knowledge. Windows arrangement can be linked and will display a real-time feed from the exchange. Level 2 quotes are also displayed which is very useful to some traders. The news feed is available from the broker or other agencies. Over 30 technical analysis indicators can be plotted, Fibonacci lines, angles, arcs, trend drawing, horizontal and vertical lines, text marks, etc.

The platform support pending orders, stop-limit, take profit, if-done orders, but also execute orders and import of transactions prepared in other programs. Scalper's Level2Quotes (quotes window view) are standard, allowing quick orders by using buttons or with drag-and-drop. Import and export of data are available for MS Excel including the Level2Quotes table. The platform is adapted for the Moscow Exchange but is very rich in features. The drawback is the lack of support and abundance of addons the MT4/5 has. Open Broker does allow all trading styles, including EAs on both platforms. Algorithmic trading is also supported by the VPS service. All platforms are available for Android and iOS.
Leverage
The leverage is available to some accounts and it will come with a different fee that depends on the tariff. The exact leverage level can be arranged but traders need to consult with the Open Broker staff. For Investors type account leverage is not available.
Trade Sizes
There are many kinds of assets with varying trade sizes. Open Brokers is not simple and not typical like the other where trades sizes are clear for each asset. Here this is scaled to the account type and also to the tariff. So, for example, Investors will have bigger minimum trade sizes than scalpers. What is good is that all the information is transparent and a bit of study is required to find what is optimal for each trader or investor.
Trading Costs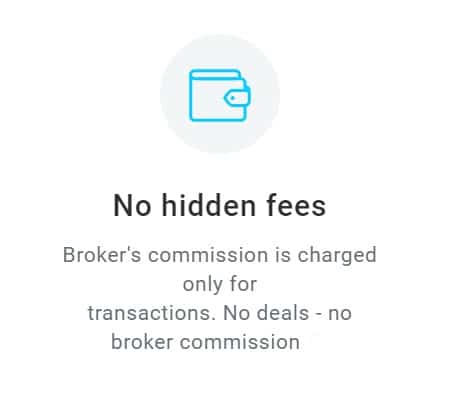 Open Broker has multiple tariffs and account types combinations. This split tariff selection and account types opens a plethora of combinations, therefore different costs. Open Broker puts a lot of administration costs to the trader so, for example, account maintenance, leverage, reports and so on, all have a fee. If traders select the International Markets Account, the commission will be 1 cent for the stock market per lot, but not less than $7 if the stock is worth more than $1.01. For stocks worth less than $1 a commission of 0.0257% but not less than $7, even for partial position closing. For the EU stocks, the commission is 0.07% but not less than 13 EUR/USD/GBP. The leverage used will cost 7% annually for stocks (long positions only).
OTC market has another set of fees. The commission is 0.35% for trades of up to $100.000, above that value is 0.25% and above $300.000 is 0.15%. The minimum is $59 regardless of the transaction size. OTC market leverage has a fee of 3.75% per anum for Eurobonds. Reporting on the client's securities and movements will also cost $3. For other accounts, there are similar tariffs sheets but do not differ too much.
Assets
Open Broker falls into the specialized class for the Russian market. A full range of major companies and financial institutions are listed, thus making a huge list of over 10.000 assets. The US and EU stocks market are not so extensive but all the major companies are listed. The currency market is different and revolves around the Russian Ruble. Currency pairs like EUR/USD are not present. If you seek to trade all combinations with the RUB, Open Broker will have all the exotics like CNY/RUB, HKD/RUB, CHF/RUB and so on. Open Broker also features Precious metals, Bonds, EFTs, Options, and Futures.
Aside from this, Open Broker also has a Structured Product. This is a structured portfolio designed to maximize the return of a particular idea. It is based on different assets, from stocks to currencies. Once this package is acquired, no management is needed. In essence, it is like a deposit or an investment with scalable levels of risk and ROI. Periods for these investments can be from 1 month to 3 years. Open Broker markets this product as an alternative to a bank deposit. Of course, the yield is higher. Structural products can be customized and optimized according to the investor's plans.
Mutual Funds Investment is familiar to investors as an optimal risk solution. Riskier than bonds but safer than stocks trading. Open Brokers also offers to invest with mutual funds. A total of 10 funds are available to select across multiple global regions. For this kind of asset investment, a minimum of 5000 rubles is required, which is a very low figure and suitable for anyone without experience in trading.
Spreads
Open Broker relies on commission and the spreads vary across instruments but also many accounts types. The spreads cannot be compared to other brokers since typical currency pairs are not listed with them. What we have measured is that all are under normal values. All the information is transparent for all the account types and customizations.
Minimum Deposit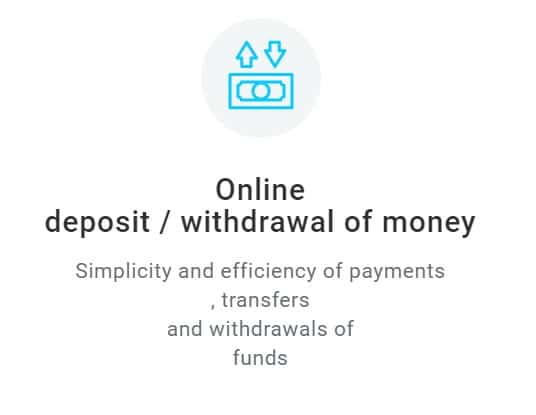 The minimum deposit is measured for every account type. For Individual Investment Account the minimum deposit is customized according to the client's ability, but no more than 1M rubles per year. Ready-made portfolios do not have a minimum but 300.000 rubles per year is recommended. The signals service also does not require any minimum. For investment solutions, 5000 rubles is the minimum and for managed investments is 250.000 rubles. Other accounts do not require any minimum deposits.
Deposit Methods & Costs
The methods will be listed once your application is completed. It can be done only by the assigned agent after a phone call. Generally, Open Brokers accept Bank transfers and Visa / MasterCard. Deposits are all without fees.
Withdrawal Methods & Costs
For the Standard Do-It-Yourself account, a fixed withdrawal fee is $35. No fee is charged when withdrawing funds to another personal account opened under any other agreement concluded with a broker. Such an agreement is if a client uses the Open Bank account within the Open Group. Similar fees follow for other international markets tariffs.
Ready-made portfolios account for the Russian market have 10 rubles fee or 0.02% if the withdrawal is in foreign currency. Outside the Open Group withdrawal in foreign currency is $25, 25EUR/CHF/GBP.
The withdrawal methods are the same as with deposits, Open Brokers accept Bank transfers and Visa / MasterCard.
Withdrawal Processing & Wait Time
The withdrawal processing is within a day and should reflect instantly on Visa/MasterCards. Bank transfers within the Open Group are also within the same day and for international transfers, it could take up to 7 days.
Bonuses & Promotions
O. InveStore! TM is a form of Open Broker loyalty program that rewards contributors with bonus points. Each bonus point is worth 1 rouble. Transaction volume with up to 5% cashback, points awarded for referrals, each year of having an account with Open Broker, and for participation in promotions and events. Since March 2019, there are over 10.000 products redeemable for the points collected by this program, shipped across Russia. The products range from electronics, software, books, music, cosmetics and so on.

Educational & Trading Tools
Open Brokers gives an impression of academic level education to visitors. This section contains an admirable level of educational material, tools, coaching, workshops, webinars, articles, courses, and individual training.
Workshops are a kind of class that is scheduled and for free. These are local and held in Open Broker classrooms. For example, ISS accounts will introduce the conditions for obtaining a tax deduction and the class will explain in more detail how to get full benefits. This is very specific to Russia and the broker.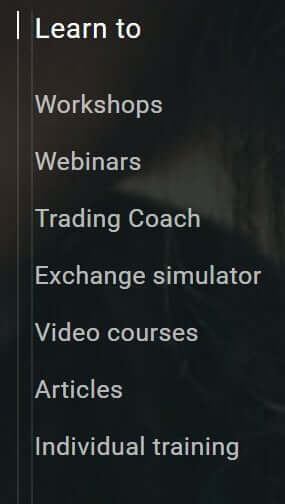 Webinars selection is extensive and professional. Visitors can select a range of free or paid webinars. 4 paid webinars cover the subjects like How to make money during a crisis, Fundamentals Investing, FORTS speculation methods, Risk and Money Management.
These cost from 4500 ($70) to 6500 rubles. Free webinars are numerous very interesting and have supreme quality. Options Trading, Oil Trading, Individual Account Intro, All about Dividends, How to make your trading system and more webinars could be found. If a topic is not covered traders can recommend a subject to Open Broker.
Trading Coach service is free for deposits of 300.000 rubles. Training will cover the platform, Fundamenta and Technical analysis and Risk management System. Coaching will be remote and traders will have all the information they need with the goal to improve trading skills. The duration will depend on the levels of skills.
Exchange Simulator is an interactive simulation app that aims to bring the elementals and strategies to beginners. It is based on Adobe Flash Player and is used in conjunction with webinars and seminars.
Video Courses are similar in quality like webinars. A total of 18 videos will cover basics but also much more and advanced topics like trading with Options, Futures, ETFs, Structured Products, Trading Academy, and so much more. Some can last up to 240 minutes and not all are free. For example, Academy Training 2.0 costs 299 rubles ($4.7) and lasts 4 hours.
Articles range is admirable and close to a library level. The articles are categorized to subject tags like indicators, psychology, MT5, QUIK, Stocks and so on. There is also a search line that is useful considering the number of articles. The content quality is very good, going into details but also keeps simple language to be understandable to beginners. For example, the TRIX indicator has its own article, explaining all the inner works, usability, application and more. The only drawback is that the educational section is all in the Russian language and everything has to be translated manually.
The individual Training Program is a customized service according to the client's wishes. Clients can choose what to learn, when and how. Clients need to register, compose a program with the specialist, pay for the program and receive personal training on any location, time and without redundant information that you might not need. The cost of these programs is not disclosed.
Trading Ideas is a signal service developed in various forms. Investment ideas are an example of ideas of what to trade and why. These are updated and contain an analysis. Market Pulse is another form if a signal service where the markets are analyzed deeply for that day, review style. These are a few pages long but do not contain any visual presentations. Top Lis is a quick prediction of what may happen and these are very basic without much value. Strategies are a set of instructions for a certain asset, written in a professionally looking, comprehensive article with figures, charts, and tables. Depository News contains very techy news about what market entities are doing with the equities.

Dividend Calendar displays dividend distribution dates and events. The calendar is very well designed with filters and good sorting options.
Customer Service
Open Broker does not have a chat service. Only email and a phone line. Social networks are well managed so you can also use Facebook for a chat. We have used the English language and received an automated response in Russian. The agents are not available 24/7. From what we could see, the support level is comparable to the rest of the services and expresses a professional and ethical approach.
Demo Account
The Demo account is available but will not reflect all Open Brokers have to offer. The registration requires an SMS validation, not just the email. Once you type in the OTP code, the demo account credential will be sent to the email. Traders will receive two account login details. One is for currencies, the other ID is for equities. The demo is available for both QUIK and Metatrader 5.

Countries Accepted
Since the website is only in Russian, visitors may think this is for Russian citizens only.
Information for foreign citizens is not disclosed on the Open Broker website or in legal documents. Although, for legal entities, there is a form with several requirements like a transliteration of the name to the Russian language in full, shortened form, English name form the company establishment documents, English shortened form and so on. There are no prohibited countries, so even traders from the United States can register if they own a company. The biggest drawback to all this is the lack of English interface or guidance.
Conclusion
Open Broker has a good rating form the benchmark websites in Russia since English websites do not list this broker. This broker shows professionalism in every aspect of their services. The complexity of features compares only to the best and the biggest that can afford the scale of the business required for so many services provided. Any chance of unethical behavior is close to none. In terms of costs, fees are present at every step, and in return, this broker provides premium support through the product range, education, platforms, tools, and additional services. Regulation for this broker seems unnecessary just by looking at the approach to the trader from all aspects. Russian clients surely respect this and stimulate Open Broker to advance. Others can only hope that this broker plans to expand and accept international clients.