Ortega Capital (not to be confused with the Ortega Capital Group) is a broker mainly dedicated to currencies (Forex) and metals. This broker is registered in Labuan, Malaysia. The company has a pretty decent offerings, but there are some gaps in the information they provide.
Ortega Capital also has a legal entity based in Saint Vincent and the Grenadines. Even if you think Labuan is a decent jurisdiction, this is an offshore zone. If you want to open an account with this broker, be sure to check which company you are registering with. Ortega Capital's website is available in German and Chinese English.
Check this review to see what we like and what we don't like about this broker.
ACCOUNT TYPES
The broker does not appear to offer multiple account types. Let's think of their accounts as a standard account type, whose required minimum deposit is $5,000. The leverage of their accounts is 1:100, and the spreads are detailed in the corresponding section, but they start at 0.2 pips, to which must be added a commission of 8 USD for each lot traded.
Ortega Capital does not benefit from the losses of its clients. The terms STP, ECN, and NDD are mostly interchangeable in this context. This broker should technically be an ECN, since its profits consist of a commission for trading lots, in addition to the spread. By comparison, STP runners simply put their rate in the margin, which is what Ortega Capital does.
PLATFORMS
It is always good news that the broker has the MT4 platform available. MetaTrader 4 remains the leading forex platform in the trading industry, despite having been in the market for more than 11 years. This platform offers a very advanced graphics package, while still very intuitive. The main advantage of this platform is the ability to use a multitude of highly developed technical indicators and expert advisors (EAs). These Eas are available on the MQL market as well as other online suppliers.

Unfortunately, we were unable to test Ortega Capital's MT4 platform, due to technical problems in its environment. So we couldn't check the assets available, the spreads … etc. As mentioned above, we were not able to access the MT4 platform offered by this broker due to a connection problem. After registering an account (which required SMS verification) we created several demo accounts, but we were never able to access the company's server.
LEVERAGE
The leverage offered by Ortega Capital is 1: 100, which we consider being optimal leverage to trade, fleeing the 1: 500 or 1: 1000 leverages provided by other brokers, and which instill a rather high risk for your account. Most professional traders trade with 1: 100 leverage.
TRADE SIZES
The broker does not report minimum or maximum trade sizes to trade with its assets. Nor have we been able to access the demo platform, as we have not been able to verify it in that other way.
TRADING COSTS
The broker charges a commission of USD 8 for each lot traded. This means an equivalence of 0.8 pips useful in the spread. We speak of the pairs where USD is the second quoted currency, the so-called pairs majors. This means that the minimum total spending with Ortega Capital would start from 1 pip in the most popular currency pair (0.8 pips which is equivalent to the commission they apply for trading, plus 0.2 pips of spread). These expenses increase more for the rest of the currency pairs; you can see the spreads detailed in the corresponding section.
To these costs must be added the night financing or swap, that is, any position held overnight, which will incur a maintenance cost (interest). This amount can be negative or positive depending on the instrument and the direction of the position, and its amount is fixed by the central banks of the base currency of the open trade.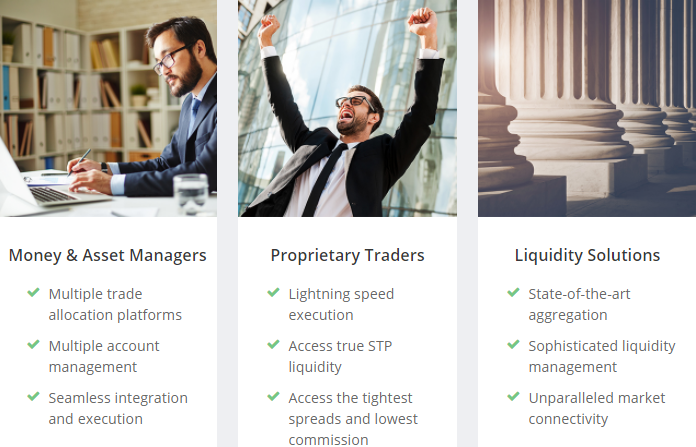 ASSETS
Ortega Capital is a broker mainly dedicated to Forex. The assets available to trade are 69 currency pairs, and 4 metals. We didn't find CFDs available. Although the number of currency pairs backed by Ortega Capital is quite high (69 currency pairs), they do not offer indices, commodities, or any other CFD. This is not as big a problem as some of the above, especially if the trader is interested in trading only in forex, but it is worth mentioning.
SPREADS
Below we detail several of the assets offered by the broker with their corresponding spreads: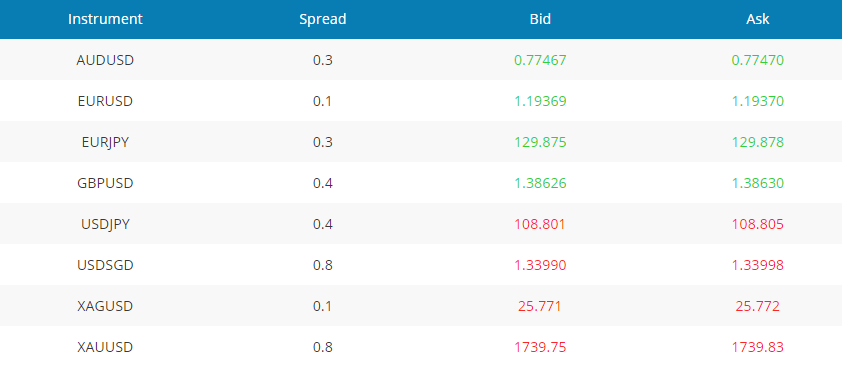 With spreads at par EUR/USD as low as 0.2 pips and an $ 8 per lot commission, this is a fairly competitive commercial broker. We must clarify that these are only the broker's information, which we have not been able to test properly, due to technical problems on your part.
MINIMUM DEPOSIT
The minimum deposit required is very high. With a minimum deposit requirement of $ 5,000, Ortega Capital will be a broker difficult for many traders to access. Indeed, many brokers have taken the other route on this topic, eliminating all deposit levels, in order to attract a more significant number of customers.
DEPOSIT METHODS & COSTS
This broker provides us with multiple deposit methods. Ortega Capital supports bank transfers, credit or debit cards (Visa or Mastercard), Skrill, Neteller, and China Union Pay. Basically, these deposit methods cover all popular payment solutions, except those used by Russian traders and those who want to use Bitcoin as a payment method.

WITHDRAWAL METHODS & COSTS
We have not been able to obtain information about withdrawal methods, but we understand that they must be the same as for deposits. Withdrawals are likely to come at some cost, but we have no information about them.
WITHDRAWAL PROCESSING & WAIT TIME
We have no information about the processing time for withdrawals, although they are usually 1 business day for withdrawals made with bank cards and e-wallets, and 2 – 5 business days for withdrawals made by bank transfer.
BONUSES & PROMOTIONS
We have not found any current bonuses or promotions provided by Ortega Capital.
EDUCATIONAL & TRADING TOOLS
We have missed a chapter with educational content for clients. There is not. And as tools for the trader, there is an economic calendar. This tool is handy for the trader because in it you can consult all the daily events and that can affect the assets that you are trading.
CUSTOMER SERVICE
To get in touch with Ortega Capital's customer service, we have 3 main ways of contact, email, a web contact form, and a live chat. The data collected are as follows:
Registered Address: Unit No. 3 A – 16, Level 3ª. Labuan Times Square. Jalan Merdeka. 87000 Federal Territory of Labuan, Malaysia.
Ortega Capital Limited (St. Vincent). Suite 305, Griffith Corporate Centre, Beachmont P.O. Box 1510, Kingstown, St. Vincent, and the Grenadines.
Email: cs@ortegacapital.com  
DEMO ACCOUNT
Ortega Capital offers a demo account, although we have had problems accessing it and we have not succeeded. We trust that this has been a one-time problem and that a client can generally obtain a demo account.
COUNTRIES ACCEPTED
We have found neither on the webpage nor in the legal documents any restriction to any particular jurisdiction. If you are interested in opening an account with this broker, it is best to contact customer service and check if you are a suitable customer or not.
CONCLUSION
Ortega Capital is a broker of currencies and metals. Their offer is attractive (especially considering the low trade costs), but we have to keep in mind that Labuan remains a jurisdiction that still has to prove its quality. We believe that the security of your investment should be a higher priority than saving a few dollars on each trade.
Trading with a broker in a well-established jurisdiction will allow you to have your funds secured. One of our favorite examples is the UK, where the Financial Conduct Authority (FCA) strictly supervises brokers.
All investment intermediaries have to follow many rules and send reports frequently. The two most important measures are the segregation of customer accounts and the Financial Services Clearing System (FSCS). The first means that the broker cannot access your funds, which must be kept in individual bank accounts. The FSCS, on the other hand, if your business partner declares itself, insolvent will protect your investment, up to £50,000.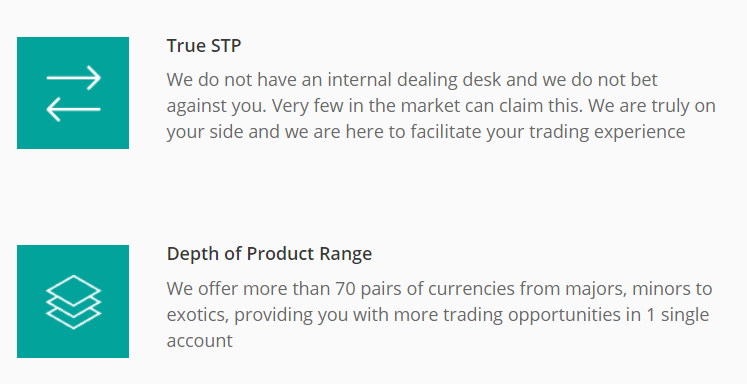 We think it is very positive that Ortega Capital is making the MT4 trading platform available to its clients, as it is very complete and valid for all types of traders. The 1: 100 leverage seemed to us very correct since most professional traders use it regularly. The spreads are unbeatable, with 0.2 pips in EUR/ USD almost no broker can compete, but the commercial costs are increased by the commission of 8 USD that applies for each lot traded, yet the total costs remain attractive.
The number of assets will only satisfy you if you want to trade in Forex and metals because it does not offer CFDs in indices or commodities. On the other hand, the amount required as a minimum initial deposit is excessively high, USD 5,000, and very few traders may want to access this broker for this reason. The deposit methods available are varied, but we lack an educational area with content of interest to customers.
Here are the advantages and disadvantages we have seen from Ortega Capital:
Advantages:
The broker uses an STP / ECN model.

Spreads and attractive commercial costs.

MT4 platform is available.

Variety of deposit methods.

Lots of currency pairs.
Disadvantages:
Very high minimum deposit.

No CFD is available.

No education area is available.