News on Chart can be found on the MQL5 marketplace under the indicators section, there may be others with very similar names so we have added a link to the exact indicator that we are looking at below. The indicator was first uploaded to the MQL5 marketplace on the 11th of March 2014 by Sergev Efimenko, it has received a number of updates, the most recent update was on the 9th of February 2020 which brought the indicator up to version 2.4.
Overview
The News on Chart indicator is an indicator that can be sued with the MetaTrader 4 trading platform, its purpose is to display economic news and events on the charts. The list of currencies that you use is customizable. The news items will be divided up into 4 categories by their degree of importance, the indicator has four buffers so it can also be used with expert advisors as a news filter.
There is a wide range of parameters available that can be sued to slightly alter the way that the indicator functions, some of them include whether to use the raw data, the currency list to use, to show info before and after events, to show low, medium and high importance news events, to have sound alerts, text color, which text to display, arrows, to hide old news, and many more options are also available.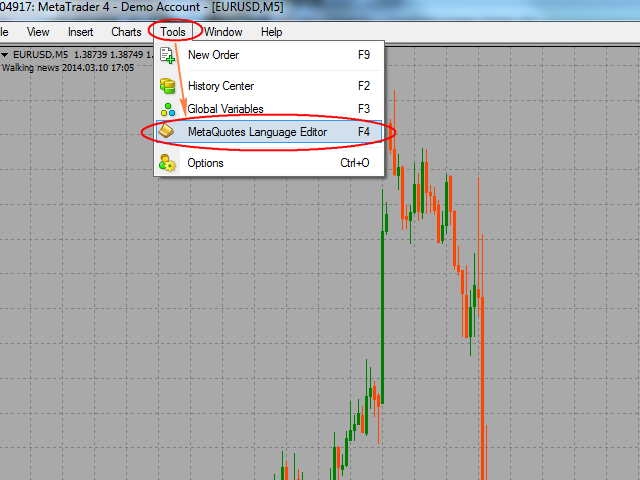 Service Cost
The indicator can be purchased outright for $30, this will get you unlimited access without any restrictions, there is also an option to rent the indicator for a one year period, this will cost you $10 per year. A free demo version is also available, this will have some limitations but we are not fully clear on what the limitations will be as they are not mentioned on the site.
Conclusion
There are currently two reviews available, they both have given the indicator 5 out of 5 ratings.
"Nice It works like a Charm! Good Work!"
"Great for News Trader 5* :)"
The reviews don't give away a lot of information but they do indicate that the indicator is working and doing what it is intended to do. There are plenty of comments, the developer is replying to each comment which is good to see. As there aren't too many reviews, we would recommend that you try out the free version and also contact the developer with any queries just so you can be sure it functions the way it is means to and that it fits your needs before you make a purchase or a rental of the indicator.
This Forex service can be found at the following web address: https://www.mql5.com/en/market/product/3387