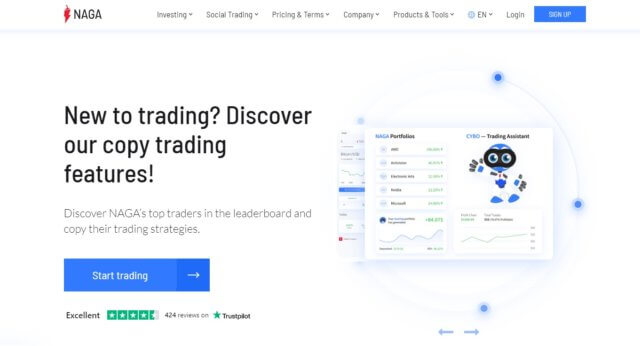 NAGA is a broker-exchange-social trading hybrid, an innovative FinTech company that is versatile in services and options available to the client. In was found in 2015 and had exceptional growth and expansion to new markets. The company is listed on the Frankfurt Stock Exchange in 2017, one of the best performing IPOs for that year. Later on, NAGA issued its ICO that was widely supported beyond expectations.
Along with the NAGA coin (NGC), a wallet was introduced supporting major crypto and all ERC-20 Standard tokens (Ethereum blockchain tokens) and adding direct transfer between users method by email. Realizing additional complementary products would bring additional value to users, NAGA launched their exchange- NAGAX which supported major crypto and fiat and had good transaction processing capacity.
In 2019, NAGA continues to add more related products, options, and services by delivering IBAN SEPA account and MasterCard. In terms of regulation, the NAGA Group of companies has a few locations and applicable regulatory bodies. Therefore, NAGA Capital Ltd which owns the NAGA website is located in St. Vincent and the Grenadines, and where most traders are interested – NAGA Markets Ltd is regulated by CySEC. NAGA's website is in friendly and calming colors, nicely selected for a social trading platform. It is very well designed with a smart mix of marketing and substantial information.
The presentation of services is professional, with many to the point features that users will find interesting and appealing. While all this could be flashy, the final verdict comes from the users and their ratings. NAGA has a very good standing on major independent benchmark sites, to the point some fake negative campaigns are launched by the competition. This NAGA review will provide you information to what is so great about this multidisciplinary broker and is it the right choice for your trading.
Account Types
NAGA does not differentiate by account types but with many features. The account registration process will ask about your trading experience, Beginner, Advanced or Professional. This is probably to set the number of visible tools so users do not get aversed by the first look. To get familiar with the account, NAGA made a tour with key features. NAGA states that there are over 500 assets to trade in 6 categories – stocks, currencies, commodities, ETFs, and cryptocurrencies.
Copytrading is one of the main selling points of NAGA, also one of the most unique types in the industry, with bonuses for traders being copied and the CYBO AI which can be used to automate copying best traders. Whatsmore, the NAGA account can be funded with fiat by card or bank transfers or with cryptocurrencies. Users will have no limits for withdrawals as stated. The demo account created will have 2500 EUR virtual funds, with the possibility to upgrade to Live with full access to tools and features.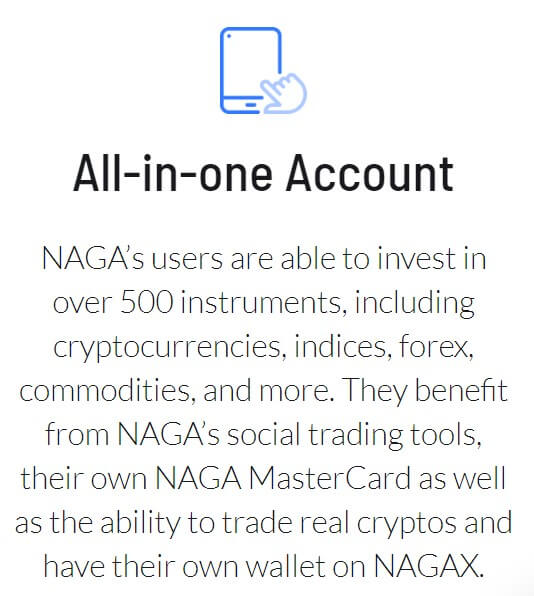 NAGA also has trader classification to retail and professional traders, with familiar requirements as per new leverage policies. These are as follows:
"Make an average of 10 significantly sized transactions per quarter over the last four quarters."
"Have a financial instrument portfolio, including cash deposits, exceeding €500,000 or currency equivalent."
"Work experience in a professional position in the financial sector requiring knowledge of the transactions or services envisaged for at least 1+ year(s)."
If traders meet 2 of these criteria, they can apply for a professional account.
Currencies we have seen available for the account are USD, EUR, GBP, PLN, Bitcoin, Binance Coin, Ehthereum, and NAGA Coin. A swap-free account is available but the swap-free period is 10 days for each trade. After 10 days, normal swaps will apply.
Platforms
NAGA does not promote MetaTrader 4 or 5 platforms on their website and one can wonder if they are supported at all. Adding a new account will give you all the options and we can confirm that MT5 is not supported at the moment of this review, although the MT5 account exists. NAGA is currently preparing for the MT5 release. MT4 is available as a desktop version only, for Mac and Windows, NAGA has its Web and mobile devices platform versions running on Android and iOS.
The MT4 platform has 3 severs, US, Newyork, and Dublin with the ping rage of 140ms to 165ms for Dublin, even though Dublin was the closest to our position. Everything is set to defaults, showing default 4 major currency pair charts with One-Click trading buttons visible. The client is updated to the latest version showing the NAGA address in Limassol, Cyprus, and the nagamarkets.eu domain. There are no additional custom templates or indicators to the default installation.

Trading instruments Symbols list is organized into many groups, with additional contract sizes info but the listing is showing many single asset groups that should have been inside one already made. The instrument specification widow is showing enough information to understand the trading environment. The terminal window is showing all the trading costs and the execution times were around 250ms, which is acceptable but many other brokers provide faster times. There are some deviations in the execution times of up to 1.2 sec. This shows that NAGA servers are loaded as they must support so many features and services from NAGA. Some traders that rely on scalping or other fast trading strategies, may notice slippage or even see this kind of lag unacceptable.
NAGA Account area dashboard represents their trading platform concept. The idea is to have all the NAGA features on the top bar menu for ease of use. The menu contains Feed, Blog, Markets, My Trades, Top Traders, Auto Invest, Academy, Messenger, and Crypto-Wallet.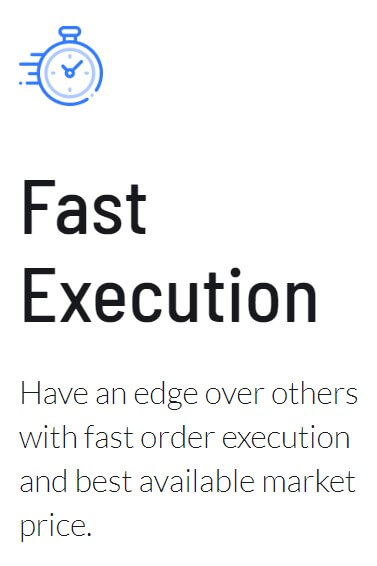 The Feed section resembles a popular social network interface with the news slide bulletin and posts form other traders right below. To the right are side-panels with Top Leaders and Top Wins performance meter that can be set to Daily, Weekly, and Monthly timeframe. Real-time trader's activity window and the Top and Lowest performing companies list are right below. The left side-panel shows your status, deposit/withdrawal management links and a link to NAGA's card.
Right below is the NAGA Academy webinars schedule and description. The webinars are plenty and in different languages such as Hungarian, Spanish, Polish and English. They are updated and fresh every day with topics like "Global Macro Updates", "Weekly Wrap Up" and "Week Ahead Outlook". The description and the mentor are presented on-click with the ability to register. The Academy section material is divided into Tutorials, Videos, and Webinars.
The blog section is arranged in block topics with pictures and updated daily. The content sometimes has 15 min videos with additional text about the markets. The quality is mostly short descriptions about what is going on currently without any depth or special dedication to analysis. Next to the content is the panel with all the mentioned symbols giving you the ability to jump to see the market chart.
Markets tab is the market overview of tradeable instruments. To the left is the list of all the categories. The instruments list features a mini-chart with the price levels and their percentage changes for that day. Besides each, there is an option to set a price alert which also can be set to percentage change. Clicking on an instrument will open a chart by TradingView will all the tools and indicators available from this charting service. The Feed part will give traders more info about the instrument, sentiment, and latest feed on trades.
My Trades represent all of the trader's active positions, pending orders and closed trades history. Each trade has information similar to the MT4 but also percentage ROI, Taxes amount and a visual presentation of Stop Loss and Take profit levels relevant to the current price. The execution times can sometimes be above 1 second. This kind of trading is definitely not an option for fast pace trading.
Top Traders panel will give you more selection tools for picking the right trader to copy. Here you can select filters on the type of performance measurement, period, location and specific trader connections with you.
Auto Invest is NAGA's range of managed trading solutions. NAGA Portfolios are ready-made solutions that are classified according to the risk and investing period. There are 3 risk levels, Conservative, Moderate and Growth. The portfolios are industry-specific but can also be, for example, a copy of Warren Buffet's Berkshire Hathaway investment portfolio. The portfolios are well designed with information on what is their content.
Auto Copy is a classic copy trading service that is one of the NAGA's core business. This section will provide you with all the traders you have copied with additional info on the performance.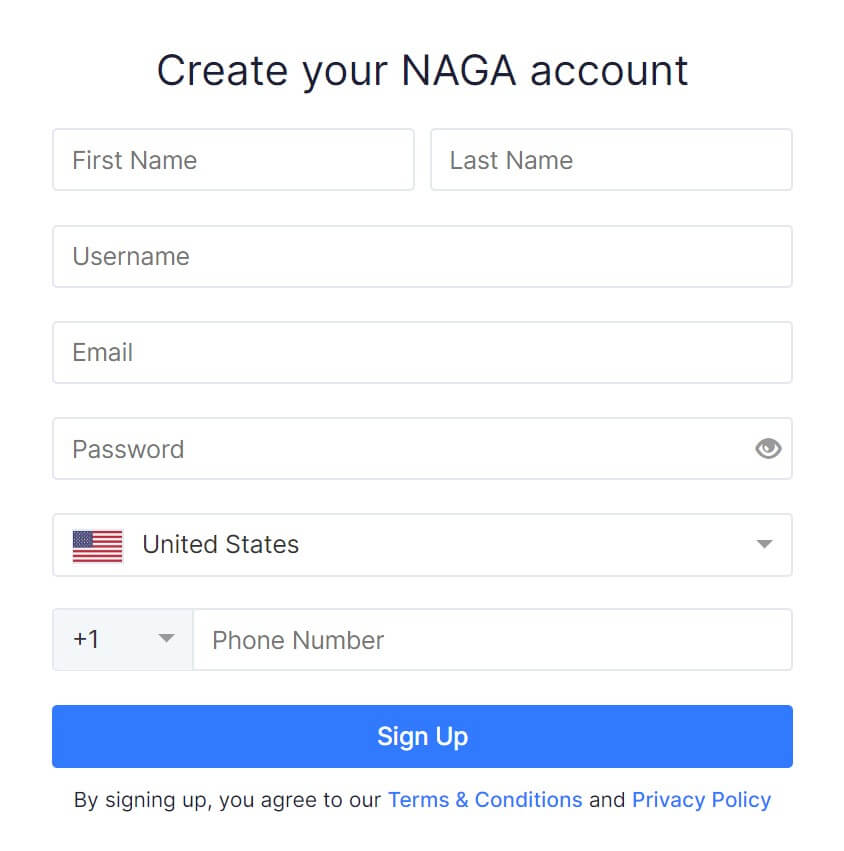 CYBO is NAGA's automated trading AI. It will do the trading and copy trading for you according to set parameters. The actual performance cannot be verified. The video for this product will describe the outlines with a mix of good marketing, but we could not find information on what principles the AI works. CYBO requires a minimum deposit of 1000USD to activate, there is no demo.
2% per annum Interest CFD is an additional benefit that is available from $100. This is a CFD that will provide you with global interest differentiation trading by NAGA technology just by investing.
NAGA Messenger is a messaging service with the ability to follow public channels in addition to chatting with other NAGA users.
Crypto-wallet supports Bitcoin, Bitcoin Cash, Ethereum, BNB, DASH, Litecoin, NAGA Coin and Ripple. In addition to these, ERC 20 Tokens address is also provided. Users can Buy, Sell, Receive, and send digital assets to the exchange, email or wallet addresses.
Leverage
The leverage is standard for the brokers regulated by MiFID and as per ESMA to 1:30 maximum and 1:200 for professional clients. NAGA has different leverage for certain assets. These are the margin requirements/leverage provided:
Forex = Major 3.33% (1:30), minor exotic 5% (1:20),
Crypto=100% (1:1)
Indices= 5% (1:20) major, 10% minor (1:10)
Stocks= 20% (1:5)
Commodities=Gold 5% (1:20), other 10% (1:10)
Futures= commodities 10% (1:10), major indices 5% (1:20), other 10% (1:10)
ETFs=(1:5) 20%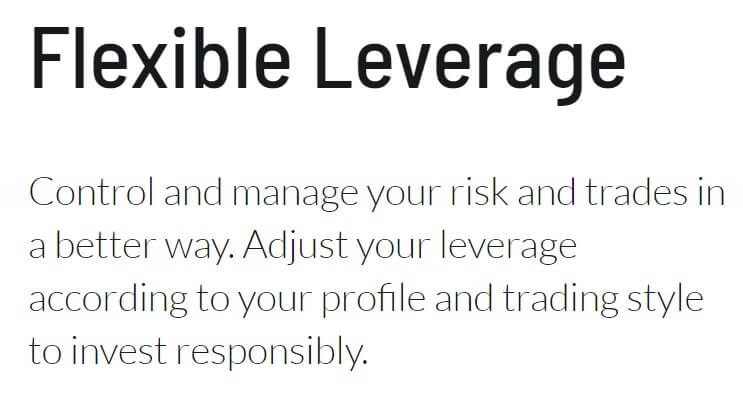 Trade Sizes
NAGA is a micro-lot broker, the minimum trade volume size is 0.01 lots. The volume step is also 0.01 lots while the maximum is 50 lots. All Forex pairs have 20 points Stops level, meaning any Stop Loss or Take profit have to be 2 pips above the price spread range. For Indexes, the minimum trade size volume is 0.1 lots and with 100 lots maximum per trade, with an exception of Nikkei 225 with 1 lot minimum trade size.
Spot Gold and Silver have micro-lot minimum trade sizes and 200 lots maximum. Stop levels for precious metals are also set to 10 points. These levels are the same for Oil assets, and for Cryptocurrencies, the minimum trade size is 0.01 lots for all except Ripple and IOTA, without any Stops level. Ripple has a reasonably higher minimum trade size set to 14 lots and 280 lots maximum. IOTA has a minimum of 6 lots and 60 maximum.
NAGA Margin Call will be triggered if the margin level drops below 100%. Your trades will start closing at the 50% Stop Out, starting with the most unprofitable one.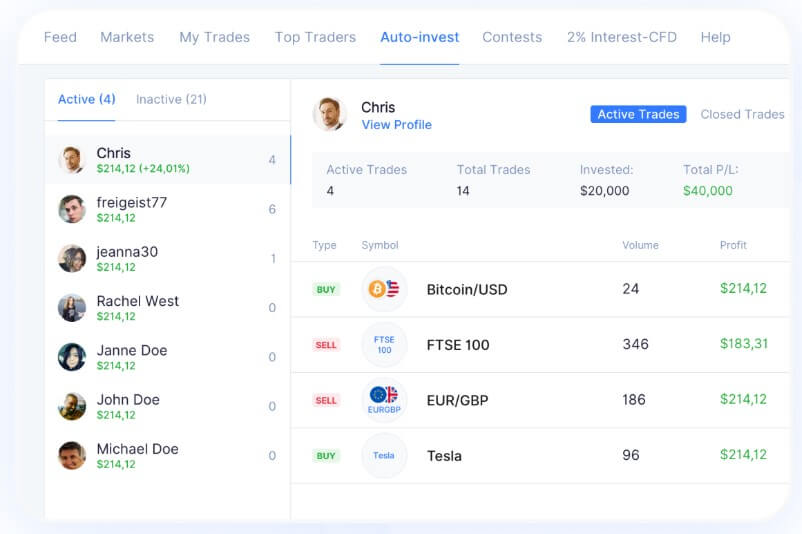 Trading Costs
NAGA does not charge commissions except for Stock CFDs where the commission is 0.2% and ETFs – 0.1%. Swaps are under normal levels with occasional positive values for strong currencies, calculated in points and tripled on Wednesdays. For the most traded Forex currency pair, EUR/USD the swap is -10.14 points long and 5.13 for short position.
The swaps are mostly single digit for the majors, higher swaps are noted with the AUD/EUR at -16.76 points long and 5.08 short, GBP/NZD -13.74 long and -1.08 points short, EUR/NZD -17.99 points long, 5.29 short, and EUR/CAD with -11.99 points for long and 4.15 for short position.
Higher swaps are expected with the more exotic pairs, for example, EUR/HUF -24.90 long, -18.12 short, EUR/SEK -65.59 long, -74.30 short. The highest swaps are for EUR/TRY at -531.34 for long and 270.05 points for short, USD/MXN at -508.81 long and 169.78 short, or for GBP/ZAR with -531.69 long position swap and 199.72 points for short.
For stocks and Indexes, the swaps are low while for Crypto they are calculated in percentages and tripled on Fridays. For long crypto long overnight position, -25% per annum is charged while for short is 20%.
Copy-trading fees exist and they are €0,50 for up to €5 trade result or for trade results above €5 the fee is €0,50 plus 5%.
NAGA has introduced an inactivity fee lately, as of 10/10/2019, a Fee of 50 EUR applies to all inactive accounts for 3 months.
Assets
NAGA is packed with assets and the list officially on the website is not complete as we have observed more assets in the MT4 platform. For example, USD/CNH exists in the MT4 and is fully tradeable while the web list does not show this pair. Forex has a total of 48 currency pairs in MT4 with all the majors and exotics crossed with GBP, EUR, and USD. So traders can find EUR/PLN but also USD/PLN or EUR/TRY and USD/TRY, or GBP/ZAR and USD/ZAR. The exotics not mentioned are MXN with USD and EUR as a base currency, Scandinavian currencies, HUF, CNH, CZK, HKD, and SGD. This Forex range is above average in the industry.
Indexes are available as futures and as Cash indexes. There is a total of 11 as Cash and 14 as Futures. All major Indices are present and others that are not common are SUI 20, N25, IBEX 35, while in the futures part traders can also find WGI 20, Hungarian Futures Index, and Italian 40 Futures Index.
Commodities category is not as good as the rest but still present in the futures class. Both Oil types are present – Crude and UK Brent, while the rest of commodities are futures contracts. These are Coffee, Copper, Wheat, Soybeans, Natural Gas and Corn. Note that these do not have standard 24h trading sessions but from 2:05–14:45–15:35 -20:00, Monday to Friday.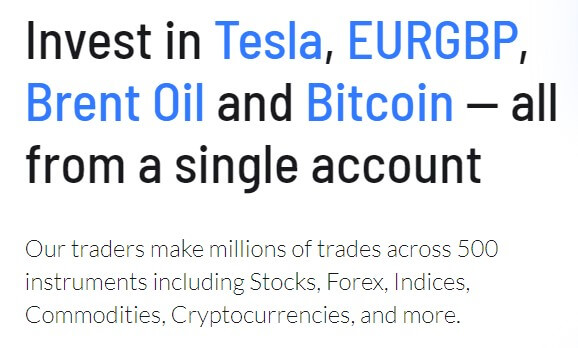 Precious metals are the weakest offer as only Gold and Silver are listed.
Stocks range Is great with recorded 682 companies. They are categorized by country so traders can find companies from the UK, US, Germany, France, Netherlands, Spain, Switzerland, Italy, and Portugal. The range is extended to the point it is one of the best offers in the industry.
ETFs are also present with 17 tradeable in the MT4 platform. They are able for trading after 15:30 until 22:00. The bulk of the offer is country index ETFs, but also other types ETFs for diversification like Vanguard Total Stock Market ETF, Powershares QQQ ETF, Ishares Dow Jones Us Real Estate ETF and so on.
Cryptocurrencies are one of the NAGA's trademark. Yet, there are 15 digital assets listed in MT4 but the range is extended because of the addition of EUR quote currency. All of them are popular and apart from the ones with the biggest market cap like Bitcoin and Ethereum, there are alternatives. Crypto traders will also find IOTA, NEO, EOS, Tron, ZCash, DASH, and Monero. Cryptos also quoted in EUR are Litecoin, Ethereum, and Bitcoin.
NAGA also has a unique asset that is providing you interest and is not a trading asset per se. In MT4 this asset is called NAGA Interest CFD. Buying 1 lot, which is the minimum, will require €102.79 and will provide you with a 2% interest for holding. This interest will be credited daily.

Spreads
NAGA has floating type spreads for all asset categories. They are not marketed "from" but on average for each asset. Spread are not the best but are acceptable. For Forex, the most liquid pair, EUR/USD has a spread of 11 points. Others are not far off, for example, USD/CAD 14 points, EUR/GBP 15 points, AUD/USD 13 points, GBP/JPY 15 points and so on. Some are above 2 pips like GBP/CHF 28 points, EUR/AUD 21 points, AUD/NZD 36 points, GBP/CAD 39 points and similar.
The more exotic pairs have high spreads as expected, for example, USD/CNH has 170 points, USD/MXN 510 points, USD/HUF 181 points, USD/NOK 202 points, and the highest spread is for USD/ZAR at 3361 points.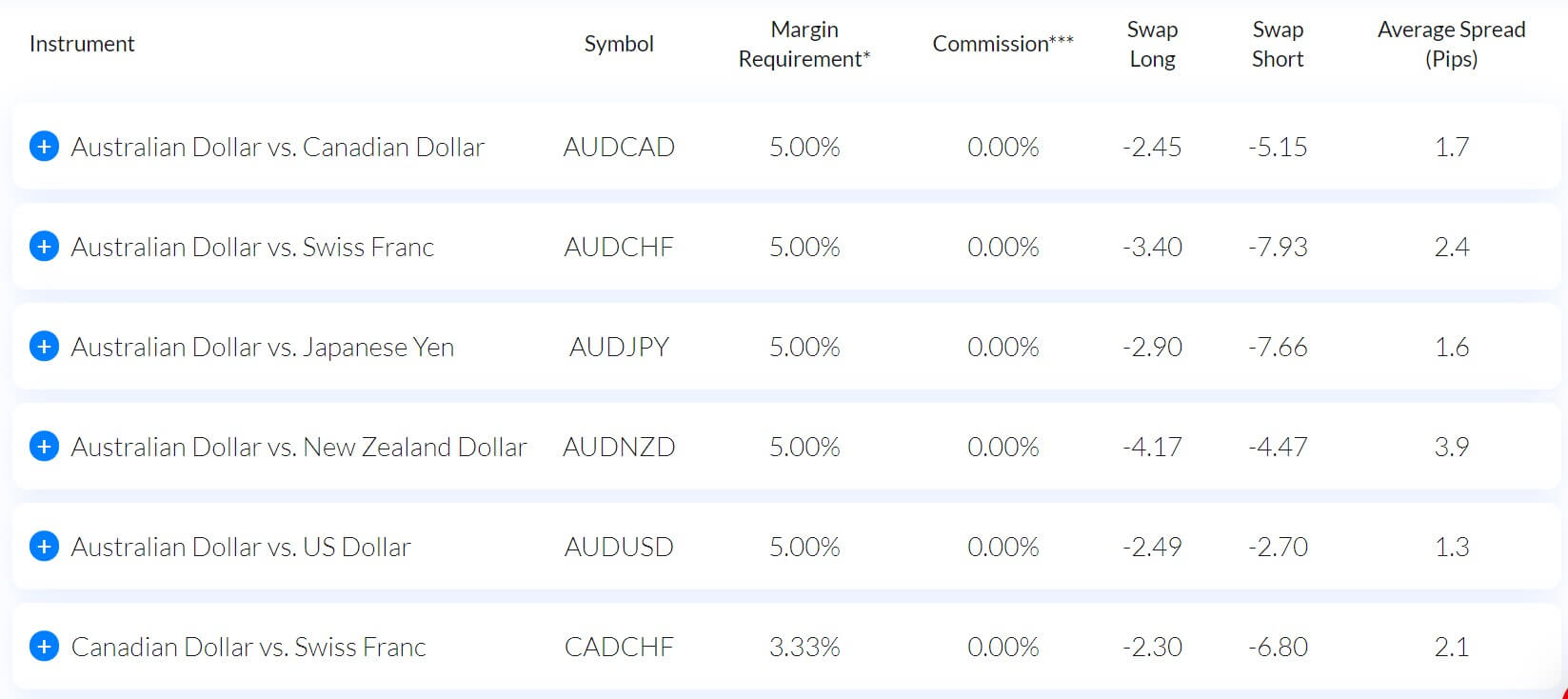 Spot Gold and Silver spreads are very good, both averaging 25 pips. Oil spreads are similar, with 22 points for both types.
Crypto spreads are acceptable and they are available for trading during the weekend. For BTC/USD the spread is like fixed to $50 or 5000 points for 1 lot/coin. Ethereum has 371 points spread and Ripple 1146 points – probably the least attractive spread comparing to the other crypto. Generally, the spread is about 10% of the price of other, non-major coins.
Minimum Deposit
NAGA does not require the minimum deposit for trading but some services like CYBO Automation will require at least $1000. NAGA Portfolio investments will require a certain amount of investment and each has the minimum stated. For example, "No fear of bear" ready-made portfolio has a $3700 minimum investment requirement, mid-risk Warren Buffet's Portfolio requires $1700, "Crypto" portfolio requires just $200, etc.
Deposit Methods & Costs
NAGA has a great range of possible deposit channels. Deposits are available by Wire Transfer, cards, cryptocurrency, and Alternative Payment options like Neteller, Skrill, and GiroPay that have a maximum of $1-5k. Additionally, the NAGA Card and Trustly can be used. There are no costs charged by NAGA for deposits. There is a minimum amount needed for some methods. $5 is needed for cards and Alternative Payments. Bank transfers require at least $15 or equivalent.
Crypto supported for deposits are NAGA Coin, BTC, ETH, BCH, BNB, DASH, Litecoin, and Ripple. To us, only NAGA Coin was available for MT4 and Bitcoin, Ethereum and NAGA Coin for MT5 live account.
Withdrawal Methods & Costs
One of NAGA's biggest con is the withdrawal fee of $10 or equivalent for all methods. The method available for withdrawal will depend on the client's residence but in general Credit Card, Bank Account or E-wallets already mentioned in the Deposit Methods section are available. Additional costs may incur by banks or other payment providers.
Withdrawal Processing & Wait Time
NAGA will process the request within 24 hours. Depending on the method the withdrawal can take up to 5 working days.
Bonuses & Promotions
NAGA does not offer classic deposit bonuses. The benefits are based around the copy trading, NAGA's main selling point, and referrals. Copy Bonus is received for every trade that other users copied from you. Whatsmore, the bonus amount is increased as the total number of copied trades go up. The scheme is presented on the NAGA's website.
The referral program uses a shareable link to invite traders. Once your friend uses your invite link, verifies the account, deposits $250 (in fiat currency only) and closes at least one trade, a $25 bonus is rewarded.
Educational & Trading Tools
NAGA has all the educational material packed inside the Academy part of its Online trading platform. The Academy has videos, webinars, and tutorials. The content is rich in topics covered and in quality, specific to NAGA as this company offers some unique services. Some marketing is mixed in but the videos will provide value, especially for new traders.

Some of the basics are also present but are not related to trading specifically, like "What is CFD", "What is a bid-ask spread?", or "How to manage risks while trading with NAGA". These videos are very short, superficial and do not give much info on how to set up any strategy. All the tools are already described in the Platforms section as they are integrated by the concept.
Customer Service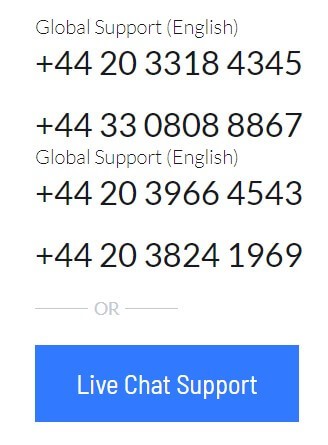 NAGA has very well developed customer service. They have regularly updated social network pages. There is the Support center with a search box, FAQ, Chat, and Phone lines available. FAQ sometimes has deal links and offers responses that are not always enough or questions that are not covered, for example about the MT4 or 5 platforms.
The chat service is available from 8:00 AM to 21:00 CET. The staff is responsive, you will not wait for more than 2 minutes. The responses they provide are not always to the full extent and sometimes will not understand what you ask, especially if it is more complicated like the 2% interest credit schedule from the NAGA Save asset. Still, the service is above average and has a very good app that will save your conversations with different agents.
Demo Account
A demo account is easy to open and is a first step towards the Live Account. Traders can open 3 demo accounts with different platforms and currencies. The demo will represent real trading conditions with the associated costs. Note that the MT5 demo account is available but currently NAGA MT5 platform is not available. Demo accounts will be closed after 3 months of inactivity.
Countries Accepted
NAGA will accept all clients from all countries except Australia, Belgium, Canada, Cuba, DemocraticPeople's Republic of Korea (DPRK), Ethiopia, Iran, Iraq, Israel, Japan, Serbia, Sri Lanka, Sudan, Syria, Trinidad and Tobago, Tunisia, Turkey, USA, U.S. Minor Islands, U.S. Virgin Islands, Vanuatu, Yemen, Bahamas, Botswana, Cambodia, Ghana, Pakistan, and Panama.
Conclusion
We will provide additional info to this NAGA review that may be of concern. The broker will state that 78.07% of clients lose money, although 64.73% of those clients that lost money lost less than 200 EUR. This means most are probably not experienced or use inadequate risk management. This information is encouraging and we have not seen similar statements with other brokers that have a losing client percentage notification.
The NAGA website looks still in development or needs an update as some pages are missing. NAGA offers some unique services that are well promoted and integrated with their platform, making a rounded experience that traders like. The company uses the social aspect as a key driver of its business model but also adds on to it with many other services and products.
On top, the asset range is great for Forex, Equity, and Crypto traders, but still is not yet at the top when it comes to the execution times. The focus is put on their platforms and this is evident with the lack of the MetaTrader platform promotion. Whatsmore, traders will be surprised that NAGA offers MT5 account but still does not have the platform to use it except theirs.
Another eye-poking drawback is the withdrawal fee that is not presented in a very transparent way. The only way to find about this fee is if you look for it in the FAQ or the legal documents. For this reason, the company suffered a negative review wave by some organized group and drastically reduced NAGA ratings. Before this event, NAGA had a very good score. Finally, we can say that the unique value propositions that NAGA offers to traders are worth to try out, especially knowing that the minimum deposit is extremely low.