MGK Global is a forex broker that aims to provide the highest level of service available. They are offering spreads from the interbank market, rapid order execution, the best trading platforms, offers all trading strategies, trusted deposit methods, the removal of revenue related issues and full transparency. In this review, we will be looking into the services being offered to see if MGK Global live up to their expectations and promises and so you can decide if they are the right broker for you.
Account Types
There are two main account types that we are going to be looking at, the normal account and the speed account, so let's see what they offer.
Normal Account: There isn't a lot of information available, however, all the information provided is as follows, widely well-known ideal and reliable trading platform for FX, also known for its high-security standard, easy-to-use for beginners and professionals alike, unlimited and powerful charts enable traders to analyze the trend.
Speed Account: Just like the normal account, there is not a lot of information on the Speed account either, however, the following is available, no re-presentation of price, no order limits the width to limit/reverse limit, also supports automated trading tool, fee of $ 7 one way $ 3.5 round trip will take, trade environment the best stable.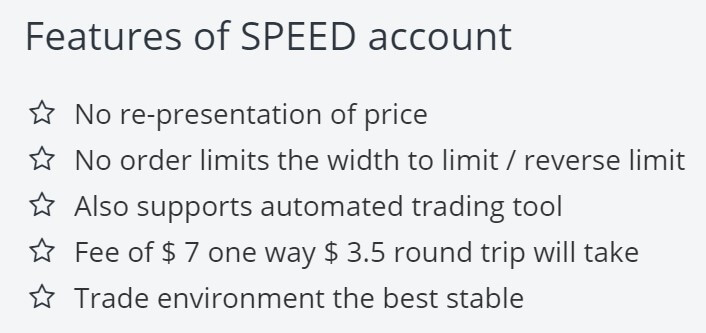 Platforms
Just the singular trading platform is available, the good news is that it is MetaTrader 4, so let's see what this trading platform offers.
MetaTrader 4 (MT4) is one of the world's most popular trading platforms and for good reason. Released in 2005 by MetaQuotes Software, it has been around a while, it is stable customizable and full of features to help with your trading and analysis. MT4 is compatible with hundreds and thousands of different indicators, expert advisors, signal providers and more.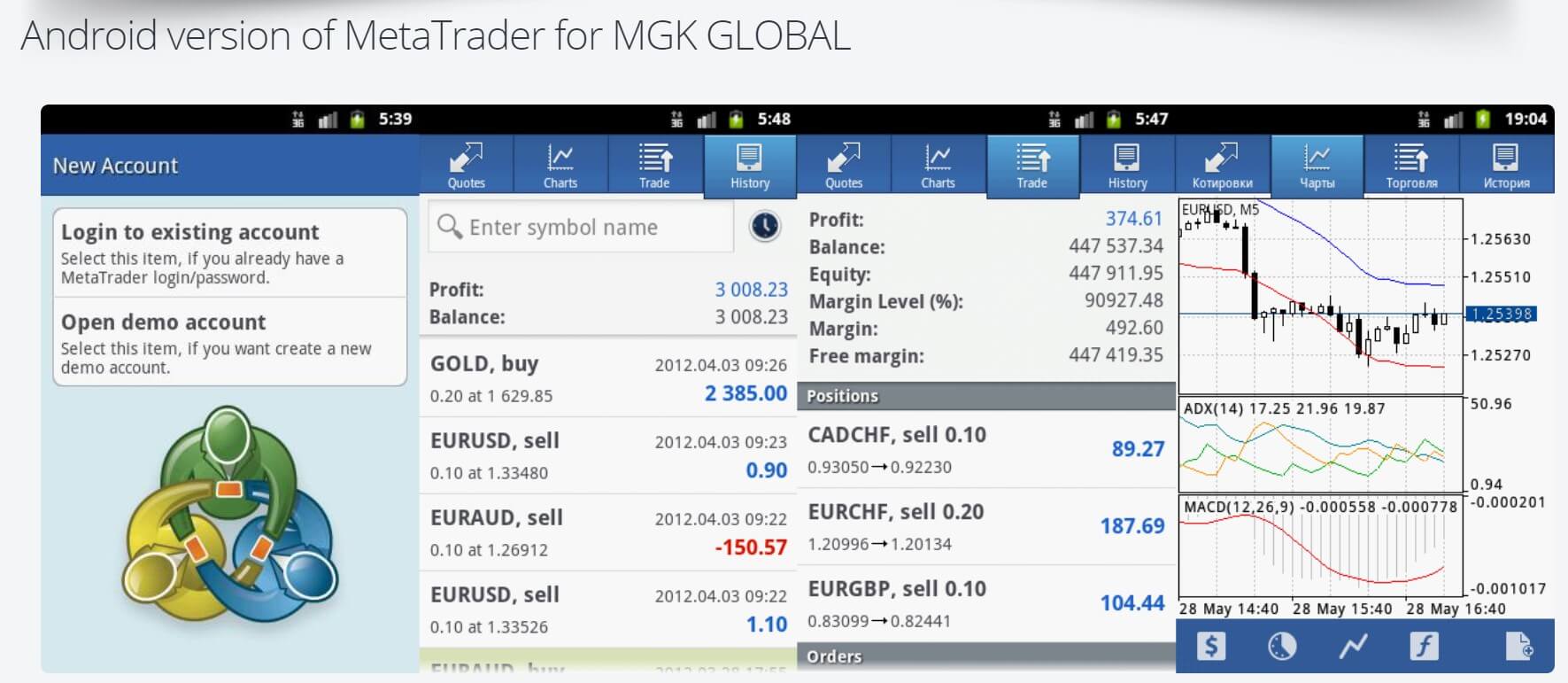 Millions of people use MT4 for its interactive charts, multiple timeframes, one-click trading, trade copying and more. In terms of accessibility, MT4 is second to none, available as a desktop download, an app for Android and iOS devices and as a WebTrader where you can trade from within your internet browser. MetaTrader 4 is a great trading solution to have.
Leverage
The maximum leverage available is currently 1:500, this can be selected when opening up and account and is available for both account types. If you wish to change the leverage once ana account is already open you will need to get in contact with the customer service team.
Trade Sizes
Trade sizes start from 0.01 lots which are also known as micro-lots. Trades then go up in increments of 0.01 lots so the next trade will be 0.02 lots and then 0.03 lots. We could not locate any information regarding maximum trade sizes, however, no matter what it is we would not recommend trading trades larger than 50 lots as the bigger the trade becomes the harder it is for the markets and liquidity providers to execute the trades quickly and without any slippage.
Trading Costs
The Normal account uses a spread based system that we will look into later in this review, the Speed account has an added commission of $3.5 per execution, so $3.5 when opening a trade and also $3.5 when closing the trade, so in total there is a commission of $7 per round lot traded.
Swap charges are also present, these are a charge for holding a trade overnight, they can be either positive or negative and can be viewed directly within the MetaTrader 4 trading platform.
Assets
There is not any information regarding tradable assets or instrument which is a bit strange as that is what we are coming to a forex broker to do. This information is vital and it not being available is a big blow to our expectations.
Spreads
Spreads on the Normal account seem to start from around 1 pip, on the Speed account they can be as low as 0.01 pips. It should be noted that these spreads are variable which means they move with the markets, when the markets are volatile the spreads will often widen and be higher. Also, different assets have different spreads, so while EURUSD may start at 1 pip, other instruments such as AUDNZD will be starting at a higher pip.
Minimum Deposit
While the information is not prevalent, it appears that the minimum deposit is $30 which gets you to access the Normal account, the entry requirement required for the Speed account is not known to us.
Deposit Methods & Costs
There are just two deposit methods available, Asian Pay and Bank Wire Transfer. For Asian Pay, there is a $30 remittance charge and for Bank Wire Transfer there is a $50 remittance charge.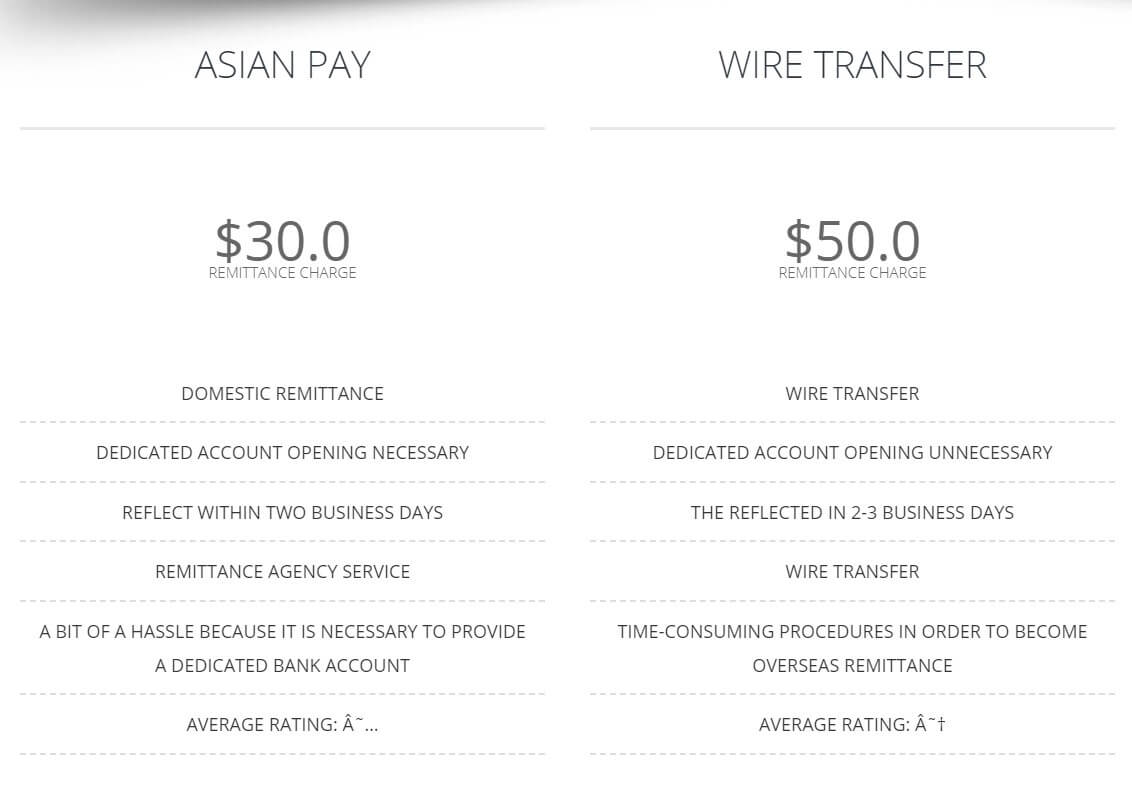 Withdrawal Methods & Costs
You can withdraw your money using the same methods that you used to deposit and must be withdrawn to the same method you used to deposit. There is a fee of JPY 5,000 you can transfer a minimum fo $50 per transaction. MGK Global also states that you will need to pay any of your own bank fees so be sure to check with your bank if they will charge any.
Withdrawal Processing & Wait Time
This information is not stated on the MGK Global website, however as Bank Wire Transfer is one of the only methods available,m we would be expecting withdrawals to take a minimum of 2 – 5 business days in order to become available in your bank account.

Bonuses & Promotions
The is no current information about bonuses or promotions on the website, so if you are interested in them, you could get in contact with the customer service team to see if there is anything coming up.
Educational & Trading Tools
The only educational tool available is a simple glossary giving you the definitions of forex based terms. Apart from this, you will need to go elsewhere for your educational needs.
Customer Service
The contact us page offers a few ways to get in touch, there is the broker favorite online form, where you can submit your query and should then get a reply via email. There is also an email address and physical address should you wish to get in contact that way. We attempted to use the online form and also sent an email, however, we are yet to get a reply from either after 72 hours of waiting. The support team is open Monday – Friday between 9 am and 18 pm.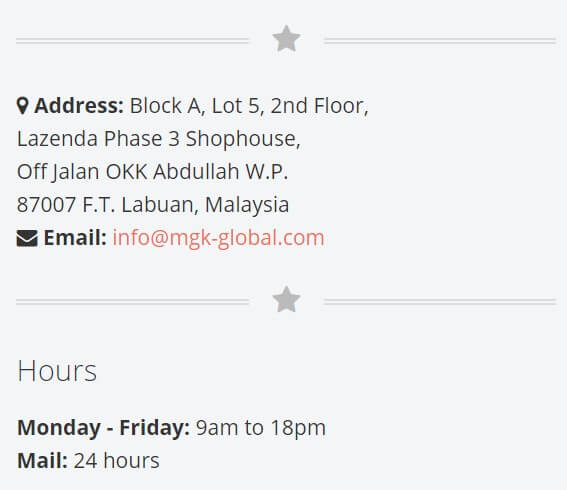 Demo Account
Demo accounts are available, you can create one as either a Normal account or a Speed account however the speed account can only be in JPY. You can select a balance between 1,000 and 5,000,000 of the base currency and leverage of 1:100 is automatically set. We set up a demo account to test however rit was having some connection issues so we could not test it out properly.
Countries Accepted
We did not locate any information about who can and who can not sign up with MGK Global, so if you are interested din ana account we would suggest getting in contact with the customer service team to see if you are eligible or not.
Conclusion
MGK Global set themselves some high expectations, unfortunately, they did not manage to live up to them. There is a lack of information regarding a number of subjects such as banking, account trading conditions, tradable assets and all of this combined with the fact that we are yet to get a reply via email fro the customer service team after 72 hours means it is hard for us to recommend MGK Global as a broker to use, this is before we mention the non-working demo account we created.