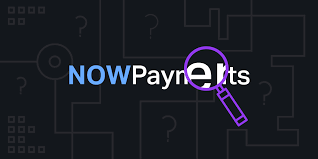 Introduction
Digital payment has undoubtedly blessed the financial industry by offering a seamless transaction mode. With the inclusion of blockchain, things have become even more efficient. More and more blockchain platforms have been introducing their tokens and coins to facilitate blockchain-based transactions. Crypto holders are making use of their crypto coins to conduct everyday financial transactions.
Owing to the increasing demand for crypto payments, blockchain platforms are designing their currency. ChangNow has also been working to introduce NOWPayments to offer a convenient blockchain payment service that will accept crypto coins all over the globe. In this article, we are going to talk about NOWPayment and everything that has to be discovered regarding this revolutionized payment service.
What is NOWPayments?
NOWPayments is powered by ChangeNOW and has been operating in the industry since 2019. It is also tied up worth Ledger, Binance, and Atomic Wallet to increase its services' efficiency. NOWPayments has been designed to primarily offer a crypto payment gateway for both customers and merchants and make transactions seamless. It allows merchants to accept crypto payment on their online stores, social media accounts, and website. Being a non-custodial service, NOWPayments will not store funds in any means. It supports more than 50 cryptocurrencies and facilitates transactions at lower fees.
What Are The Benefits of Choosing NOWPayments?
As online/offline merchants and crypto coin holders are increasing at a staggering rate, it has become essential to introduce a hassle-free payment gateway. NOWPayment is that one-stop destination where you can conduct crypto transactions without any hassle. It has partnered with all the popular crypto exchanges to strengthen its potential and meet customers' needs. Here are a few crucial benefits of using NOWPayments-:
Faster Payments: NOWPayments is known for its lightning-fast payments. Unlike other gateways, NOWPayments will complete the transaction within minutes.
Non-Custodial Services: There are no intermediaries involved in the transactions except holding the fees. So, the payments are directly forwarded to the merchants.
Comprehensive Support: Complete guidance and inclusive support is another major takeaway of this payment gateway. From installing plugins to integrating API, you can get all answers to your queries via a 24/7 support team.
Transparency Compliance: NOWPayment prioritizes the safety of the clients and partners. The legal team dedicatedly works to ensure compliance. It secures all the transactions and safeguards it from illegal acts, and protects the users' rights.
How To Integrate NOWPayments?
NOWPayment claims to be the easiest and best way to accept crypto payments. The easy-to-use interface makes NOWPayments offers hassle-free, secure, and simple API that you can integrate into any platform. Follow the below steps-:
Sign up for NOWPayment with email and set up your account
Access the Dashboard after signing up
Go to Add New Key and save the API
Visit the Outcome Wallet page to access your digital wallet
Use the API to send and accept crypto payments
The Bottom Line
NOWPayments has established a safer, reliable, and faster crypto payment gateway that everyone needed. It can be embedded in online stores and websites to make payment easier for customers and merchants. The above mentioned were all the vital information you need to know about this amazing payment gateway.