Lighthouse is a utility that can be found in the indicator section of the MQL5 marketplace, we have provided a link to it below as there may be other indicators with similar names. The indicator was first uploaded on the 15th of Aril 2014, it has had many updates, the most recent being on the 18th of February 2020 which brought the indicator up to version 3.34.
Overview
Lighthouse is an indicator designed for the MetaTrader 4 trading platform, it works by displaying the most important trading levels and then draws them in accordance with their relevance.
The main features of the indicator:
Automated adjustment to the underlying time frame
Displays only significant support and resistance levels
Immediate graphical response if a level is clearly broken
Thicker drawn SR levels are more important than thinner ones
General settings:
Analysis mode: Select between three different scan modes (intraday, medium, and high time frames) or use the automatic adjustment which is set by default.
Sensitive mode: The sensitive mode identifies more support and resistance levels. We recommend using it if you are an intraday trader. Set this to false if you like to reduce the number of drawn SR levels.
SR Distance in Pips: This changeable value is the basis for the built-in support and resistance level distance check. It measures the distance between the current price and the next Lighthouse levels.
There is also a range of other settings for graphics and notifications such as the ability to turn them on or off, have the colors, backgrounds, types of alerts, and messages.
The developer of the indicator also offers a support service as well as a change group available to purchasers where you can discuss strategies and tool usage, as well as receiving any help that you may need.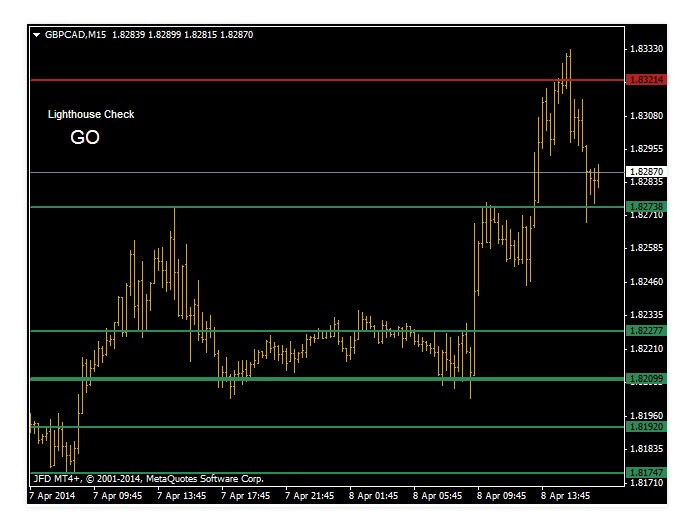 Service Cost
The indicator will cost you $49 to purchase outright (this is a reduced price and it is originally priced at $99), you are also able to rent it, you can choose between 3 months and 1 year, to rent it for three months it will cost you $29, to rent it for one year it will cost you $39. There is also a free version available, but the site does not indicate what the limitations of the free version are or whether there is a time limit to its use.
Conclusion
There are currently 82 reviews available for this indicator, they are giving it an overall rating of 5 out of 5 which is a fantastic score to have. It should be pointed out that the creator is offering an exclusive chat group for those that leave a review, so some of them may have been provided simply to get into that group.
"After searching for a trading system and trying many indicators for a long time, I finally found indicators that suit my trading style and help me to improve my trading performance. I totally recommend combining Daniel's tools (Fx Trend, Fx Power, and Lighthouse). His support and the community built around the usage of his tools are awesome." – A 5-star review.
"After using it for some months, I have to admit that this is the best horizontal support and resistance indicator that I know of. I don't follow its go or wait for signals. I just use it for stops and targets and make lines thinner (2 and 1) as they are a kind of too thick. Many thanks to the author. If you trade every day and for living this is an extremely useful tool to have." – A 5-star review.
The vast majority of reviews are extremely positive, they are indicating that the indicator works as it is described and that the creator is helpful and offering good support. Even with all of this great feedback, we would recommend that you check out the free version, it will help you make sure that the indicator suits your needs as well as ensuring you are able to get it set up correctly.
This Forex Indicator is currently available in the MQL5 marketplace: https://www.mql5.com/en/market/product/3941