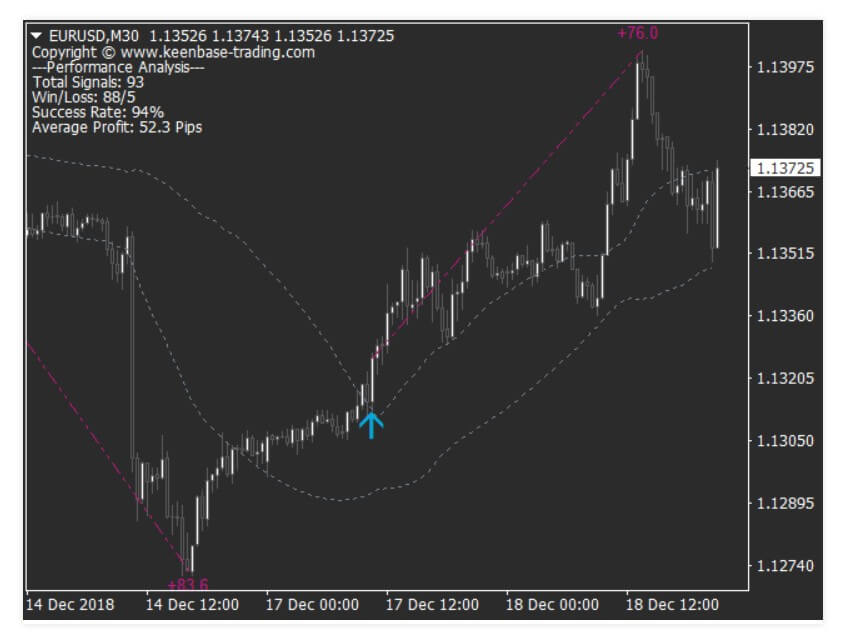 The KT Momentum Arrows is an indicator to be used on the MetaTrader 4 trading platform, it is currently available on the MQL5 marketplace. So that this review is not confused with another indicator, we have provided a link to it below. The KT Momentum Arrows indicator was first released on the 1st of November 2018, it has been updated a number of times, it is now on version 2.2 and was last updated on the 7th of January 2019.
Overview
The KT Momentum Arrows is an indicator designed to be used on the MetaTrader 4 trading platform (there is a MetaTrader 5 version available too). It is based on a momentary breakout which is calculated using the band deviation and emerging volatility in a certain direction.
"A buy signal is generated when the price close above the upper band and a sell signal is generated when the price close below the lower band."
Some of the key features include:
No Repainting
A great entry tool for momentum traders
Performance analysis elements such as Win/Loss, Success rate, Avg. Profit etc.
Suitable for Day Traders, Swing Traders, and Scalpers
There are some additional parameters that can be changed to alter its functionality slightly such as history bars, magnitude coefficient, performance analysis, alert settings, and more.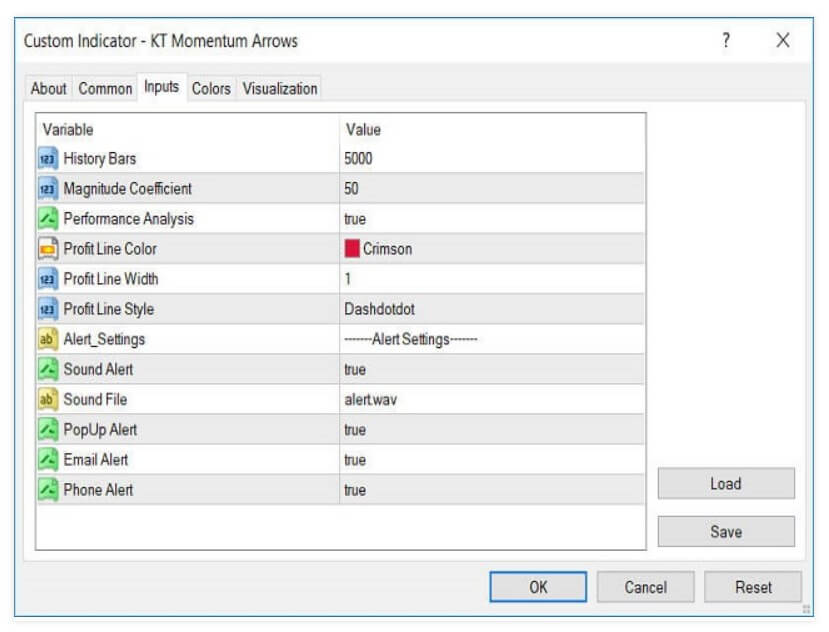 Service Cost
This software will cost you $60 to purchase, there are no renting options so you are only able to buy it outright. There is also a free demo version of the indicator available, but there is no mention as to what the limitations of the free version are or if there is a time limit to its use.
Conclusion
There are no reviews available for this indicator which is a shame as it means we do not know if people are finding it useful and if it, in fact, does do what it claims to do. There is a comment available which is a question to the creator, but there is no reply so it does not look like the creator is being very active in helping those that require a question answered. Due to this, we would suggest that you download and try the free version before making a purchase, to test that it does in fact do what it says and so you can make sure you are able to get it set up properly.
This Forex Indicator is currently available in the MQL5 marketplace: https://www.mql5.com/en/market/product/32910