KAB is an innovative multinational financial group, focusing on global financial markets and investments. KAB was founded in 2002 and is named after three co-founders: Mr. KC Chan, Mr. Alan Chan, and Mr. Billie Lam. KAB International Holdings Ltd. has offices in Asia, Europe, and the Middle East. The KAB Group offers international financial investment products, services, and solutions for its partners and customers worldwide.
KAB is a broker with an extensive portfolio of products, including China and Hong Kong shares, global futures as well as currency pairs. The website and brokerage mark are operated by KAB Strategy Ltd., a Cypriot company authorized and regulated by the Cyprus Securities and Exchange Commission (Cysec) since 2005.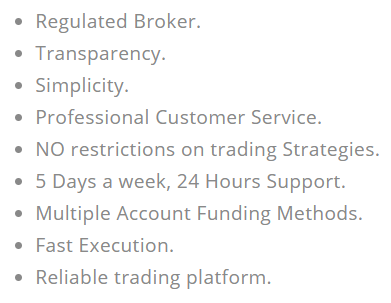 KAB operates in Asia, Europe, and the Middle East. In addition to its Cypriot unit, the group includes China Finance KAB Limited (a registered distributor under the Hong Kong SFC and participant in the SEHK exchange), KAB Bullion Hong Kong Limited (a member of the China Gold and Silver Exchange Society), and KAB International Trading Limited. KAB Kuwait Group (KABKG) is probably also a member.
Regulation in Cyprus involves certain rules and requirements for authorized brokers, such as having a minimum capital of at least € 730 000, which must be maintained. In addition, regulated companies should keep clients' funds separate from the company's operational assets and regularly report on transactions executed, among other requirements.
What is particularly important for retail investors is that all companies regulated by Cysec are members of the Investor Compensation Fund, which covers a maximum of EUR 20.000 if an authorized broker becomes insolvent or bankrupt. On the other hand, licensed brokerages in Cyprus have the advantage of offering their services throughout the European Union under Mifid regulations, as the country is a member of the EU.
KAB also targets the Chinese market by offering a language version on the website.
ACCOUNT TYPES
KAB has four different types of accounts:
Designed to access and invest directly in one of the largest stock exchanges in the world in terms of capitalization such as the Hong Kong Stock Exchange, investing directly in its stocks, ETF, warrants, and IPO. KAB Hong Kong Securities Accounts are cash accounts that their customers manage directly on their online platform. The execution of operations is instantaneous. No minimum opening balance and no maintenance fees. 
Portfolio Management Account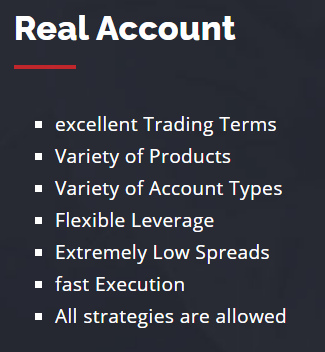 Designed to access the most important IPO market in the world. KAB has an asset management team to assess the investment and management needs of a portfolio in the Hong Kong securities market, using various investment strategies. The objective is to achieve an appreciation of long-term capital by investing in initial public offerings of shares Returns often significantly exceed those of HSI. Initial subscription minimum HKD 1,000,000. (OPI), pre-OPI, and private placement offer in the Asia Pacific region.
The KAB MT4 account is the traditional trading account, where you can trade CFD's FOREX, stock indices, metals, energy, as well as coins and spot metals using our latest generation MT4 platform. KAB MT4 accounts are self-managed and allow leverage to be used for trading in standard mini lots on all assets.
To trade multiple currency pairs and access real-time prices from more than 60 banks worldwide with lower spreads through the Currenex ECN and KAB platform.

PLATFORMS
Like most foreign exchange brokers, KAB offers the most widely used foreign exchange trading platform: Metatrader 4. It also claims to provide Currenex for its ECN accounts, but this platform is not available to download on its website. The MT4 platform is available in both desktop and mobile versions for Android.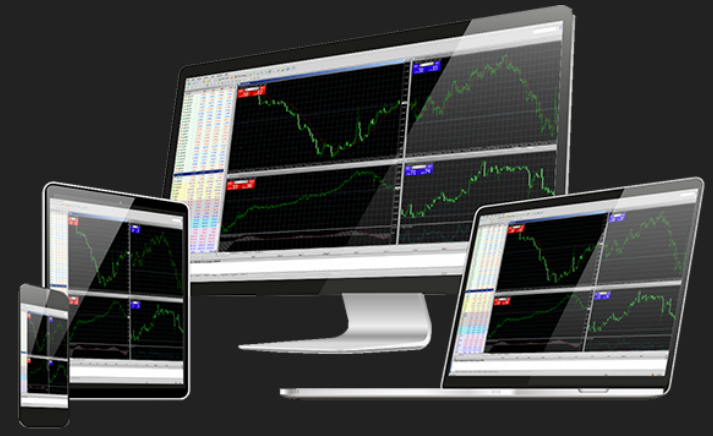 LEVERAGE
The maximum leverage offered by this broker on the MT4 platform is 1:500, which is considered high, although many brokers offer similar proportions. Some traders, especially beginners, tend to use the maximum leverage provided by a broker, as it allows them to trade in much larger amounts than they have deposited. However, this practice can generate large profits, but it can also generate losses above the initial investment.
TRADE SIZES
The minimum business size to trade with this broker on all your accounts is 0.1 lot.
TRADING COSTS & SPREADS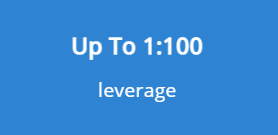 Maximum leverage is 1:100, with spreads as low as 0.1 pips. We tested the broker's MT4 demo platform and discovered that spreads are two pips for the EUR/USD pair. To our surprise, KAB also charges a $50 standard lot fee, which means that the negotiation costs of this pair amount to 7 pips per lot, which is one of the highest we have seen in the industry. Traders will want to take this into account for certain.
ASSETS
This broker focuses mainly on stocks, also offers a wide range of Futures, Metals, and Forex. In total, there were over one-hundred to choose from at the time of this review
MINIMUM DEPOSIT
KAB offers 4 different types of investment accounts, containing over 40 types of products. The minimum investment deposits for their various products vary. For example, on precious metals, the initial margin for a standard contract lot is $1,000. They also provide 0.1 mini-contract lots with an initial margin of US$100. On their website, they invite you to contact customer service to find out the exact minimum deposits. 
DEPOSIT METHODS & COSTS
KAB offers its customers the following modes of payment: bank transfer, credit and debit cards, also the Unionpay card. Deposits via bank transfer will be credited to your trading account within 1 to 3 days. Deposits made through any card are credited instantly. The broker does not report the costs associated with deposits, although most do not usually charge for a first deposit.
WITHDRAWAL METHODS & COSTS
The withdrawal methods shall be the same as for deposits. The Broker will handle the withdrawals of funds using the same method as with deposits. On the website, the broker does not describe the costs associated with withdrawals.
WITHDRAWAL PROCESSING & WAIT TIME
To perform a withdrawal of funds, the customer must complete a withdrawal form that will be sent by fax or e-mail. When the broker receives the withdrawal form, he transfers the required funds to the customer's account within one day. Clients can typically receive their funds within 1 to 3 days. (Generally, both deposit and withdrawal will require about 3-4 business days for processing, depending on the settlement procedure and the speed of your local banks.)
BONUSES & PROMOTIONS
KAB is currently not offering any bonuses or promotions.
EDUCATIONAL & TRADING TOOLS
KAB claims to offer training programs. We did note market news, an economic calendar, daily trends, chart analysis, and more. Please contact customer service to enquire about educational materials. 
CUSTOMER SERVICE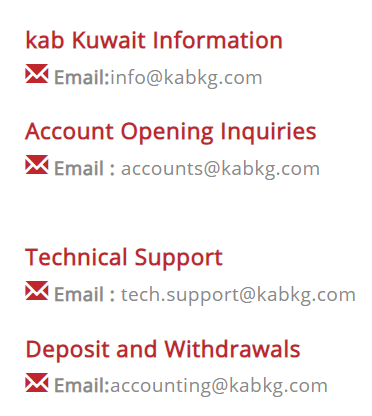 To contact their customer, service KAB offers four methods, phone, email, fax, and at their physical offices in Cyprus. A negative aspect is the absence of an online chat for the quick resolution of doubts or questions. Their data are as follows:
KAB Strategy Ltd. Office 203, Stavrakis Court, 13 Griva Digeni Avenue, 6030 Larnaca, Cyprus
Tel : (357) 2481 5186 Fax: (357) 2481 5187
Email: info@kabonline.com
DEMO ACCOUNT
KAB offers a free DEMO account with which you can trade in fictional money emulating a real-money operation. It is very common for traders to open a Demo account before depositing money into a real account. It is also important to know that the Demo account retains the same live prices and market conditions, simulating the exposure in a real account.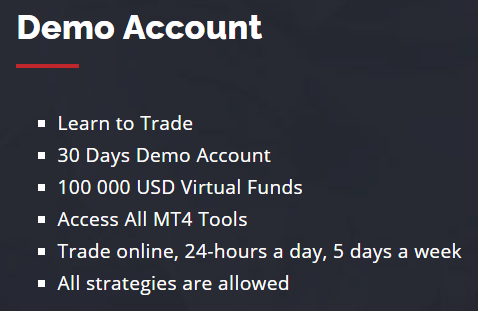 COUNTRIES ACCEPTED
KAB does not accept as customers residents in Hong Kong, the U.S., United Kingdom, Netherlands, and Singapore. Its website is available in Chinese and English.
CONCLUSION
KAB STRATEGY LIMITED (Licence Number: 058/05 Registration Number: HE 165975) is a Cypriot investment company licensed and regulated under the Cyprus Securities and Exchange Commission, authorized to operate within all EU member states under Mifid.
As part of a multinational financial group, KAB is a well-regulated broker, offering a wide range of financial products for trade. Unfortunately, when we tested their MT4 demo account, we noticed that they apply extremely high commissions.
ADVANTAGES:
Well regulated

MT4 available as well as Currenex

Part of an international group
DISADVANTAGES:
High commissions

Limited methods of payment