IGOFX is a forex broker located in Vanuatu which aims to be a world-class grade forex company and wants to become a market leader by committing themselves to deliver competitive pricing, reliable trade execution, and innovative trading tools. In this review, we will be looking at what is on offer to see if they live up to these expectations or if they fall short.
Account Types
There are three different account types available, these are the mini account, the standard account, and the premium account. Let's take a little look at what each of them offers.

Mini Account: The mini account is the entry-level account from IGOFX, due to this it has a very low entry requirement and needs a minimum deposit of just $1. The base currency must be in USD and it can be leveraged up to 1:1000. The minimum trade size for the account is 0.01 lots and hedging is allowed. There are 30 currency pairs and metals available for trading and you can also get a swap-free (Islamic) version of this account.
Standard Account: The standard account increases the minimum deposit value up to $300 which his still very accessible. The account is also required to have USD as a base currency and leverage is now set at 1:500 as a maximum. The minimum trade size if 1 lot and hedging is allowed, the same 30 currency pairs and metals are available and just like the mini account, you can have this account as a swap-free version.
Premium Account: The premium account sees the minimum deposit jump all the way up to $20,000 which will price out many retail traders. The base currency stays at USD and the maximum leverage remains at 1:500 as a maximum. The minimum trade size is 1 lot and there are 30 currency pairs and metals available to trade. Hedging is allowed and just like the other accounts, if you require a swap-free account, you can have one in this account variant.
Platforms
IGOFX offers a few different ways to trade however only one of them is based around forex and so we will only be looking at MetaTrader 4, the other platforms such as the Binary Options we will not be concentrating on.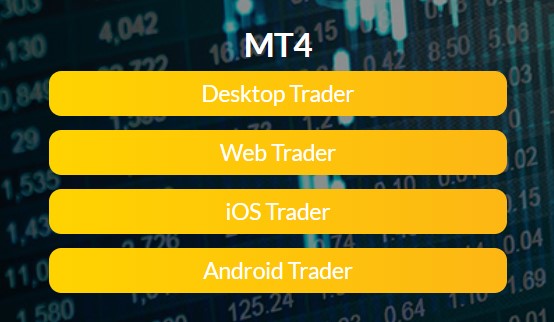 MetaTrader 4 (MT4) is one of the world's most popular trading platforms and for good reason. Released in 2005 by MetaQuotes Software, it has been around a while, it is stable customizable and full of features to help with your trading and analysis. MT4 is compatible with hundreds and thousands of different indicators, expert advisors, signal providers and more. Millions of people use MT4 for its interactive charts, multiple timeframes, one-click trading, trade copying and more. In terms of accessibility, MT4 is second to none, available as a desktop download, an app for Android and iOS devices and as a WebTrader where you can trade from within your internet browser. MetaTrader 4 is a great trading solution to have.
Leverage
Maximum leverage is dependant on the account that you have, if you have a mini account then the maximum leverage would be 1:1000, if you have the standard or premium account then the maximum leverage available to you would be 1:500.
Leverage can be selected when opening up an account, should you wish to change the leverage once an account is already open you will need to get in contact with the customer service team, also ensure that there are no open trades when making a leverage change request.
Trade Sizes
Trade sizes also depend on the account that you are using. The mini account has a minimum trade size of 0.01 lots which is also known as a micro lot. The trades then go up in increments of 0.01 lots so the next trade would be 0.02 lots and then 0.03 lots. The standard and premium accounts have a minimum trade size of 1 lot, it is unknown how much each increment is, it could be 2 lots as the next trade or it could be 1.01 lots, we can not tell for sure.
The maximum trade size can be a little confusing, the FAQ on the website states that the maximum trade size you can have is 1000 lots, however, the maximum that MT4 can open is 500 lots, either way, that is far too high, we would never recommend opening trades larger than 50 lots, as the bigger a trade becomes the harder it is for the markets and liquidity providers to execute the trades quickly and without any slippage.
Trading Costs
There is no mention of any commission on the website so it would appear that there are not any added to any of the accounts, all three accounts use a spread based payment structure that we will be looking at later in this review.
There are swap charges which are either paid or received for holding trades overnight, these can be viewed from within the MetaTrader 4 trading platform. If you opt for a swap-free account then an administration charge will be added to the account instead of interest.
Assets
This is a major downside to IGOFX, the fact that there are only 30 currency pairs and 2 metals to trade, it can leave you with nothing to trade or analyze at times. Gold and Silver are the two metals which hare also the most popular two. In terms of currency pairs, there are ones such as AUD/CAD, EUR/JPY and EUR/USD, there does not seem to be any exotic pairs, just majors and minors/crosses.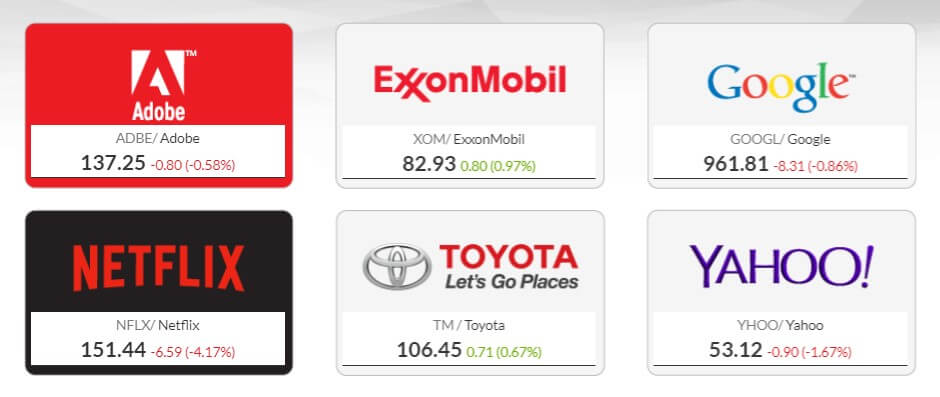 Spreads
Spreads are the main way that IGOFX makes their money, they add on an additional spread which they then take as profit. There is not a stated difference between the accounts but we would expect the higher entry requirement accounts to have slightly lower spreads, however, we can only go on what the website says.
Some examples of spreads are:
AUD/CAD: 8 pips
AUD/USD: 3 pips
EUR/GBP: 4 pips
GBP/CHF: 7 pips
As you can see the pips are relatively high, even for accounts with no commission. It is also important to note that the spreads are variable (also known as floating), this means that they move with the markets, when the markets are being volatile then the spreads will widen and will be seen much higher than the numbers stated.
Minimum Deposit
The minimum amount to open an account is $1, however, the minimum amount allowed by any of the deposit methods is $2 with Perfect Money so that will be the minimum deposit, should you wish to open an account other than the mini then you will need to make a deposit of at least $300 for the standard account and $20,000 for the premium account.
Deposit Methods & Costs
There is not a huge selection of deposit methods and it is disappointing to see so many processors excluded from the list. We have set out a little list below to give you some basic information on the methods available.
Bank Wire Transfer – $100 Min – Bank Fees Apply
Visa Credit / Debit – Min $100 – 5% Fee
MasterCard Credit / Debit – Min $100 – 5% Fee
Perfect Money – Min $2 – 0% fee
It is a shame to see transfer fees added to the deposits if using bank wire transfer be sure to check with your bank to see if there are any added fees from the bank.

Withdrawal Methods & Costs
The same methods are available to withdraw as they are to deposit, the same information is displayed on the deposit. withdrawal page so we are assuming that all the information posted above is also correct for withdrawals, for clarification this is:
Bank Wire Transfer – $100 Min – Bank Fees Apply
Visa Credit / Debit – Min $100 – 5% Fee
MasterCard Credit / Debit – Min $100 – 5% Fee
Perfect Money – Min $2 – 0% fee
If using bank wire transfer be sure to check with your bank to see if there are any added fees from the bank.
Withdrawal Processing & Wait Time
IGOFX does not specify how long it takes for them to process a withdrawal but they do provide lead times for each of the withdrawal methods which we have also listed below for ease of reading.
Bank Wire Transfer: At least 5 working days
Visa Credit / Debit: 1 – 5 working days
MasterCard Credit / Debit: 1 – 5 working days
Perfect Money: Within 24 hours
Bonuses & Promotions
There is one main bonus on offer which is a 30% deposit bonus when opening up a new account. You are required to make a deposit and then trade a certain amount in order to claim and keep the bonus. The terms do not specify what is required to convert the bonus funds into real funds though which is quite important information to know so we can not comment on the terms or how profitable the bonus could be. There are also a few different contests available but they seem to have expired so we can't comment on them too much, they are ways to trade and win if you do well.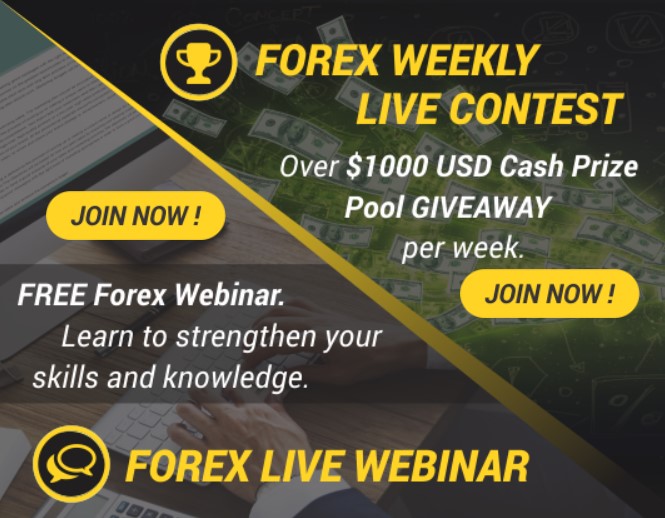 Educational & Trading Tools
There are some webinars in the forex tools section of the site, however, the page is blank and there is nothing in the upcoming webinar section so they may not be happening at this moment in time. There is also an economic calendar that details any upcoming news events and which markets they may effect, there is also a market analysis section however nothing has been added to this section since 12 June 2017 so it appears to be dead.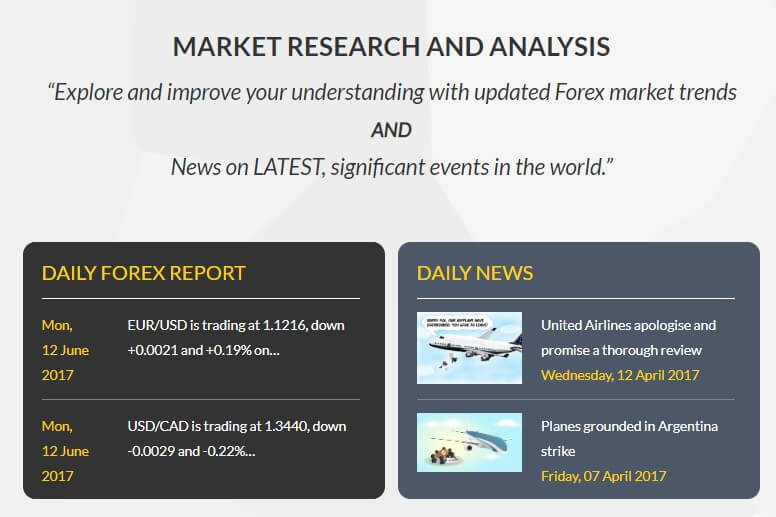 Customer Service
The customer support is available 24 hours a day 5 days a week wand closes over the weekends just as the markets do. There does not appear to be any phone numbers, just email addresses, there is an email available for the support department as well as the accounting department. It would have been nice to have a way to speak to someone directly, we have tested the email addresses provided but are yet to have a response after 72 hours of waiting.

Demo Account
Looking around the site we could not locate any information about demo accounts so it appears there may not be any. Potential new clients like to use demo accounts to test out the servers and trading conditions offered, current clients like demo accounts as a way to test out new trading strategies without risking their own capital. It would be a big boost to IGOFX if they make demo accounts available to their current and potential new clients.
Countries Accepted
The following statement is present on the IGOFX website: "IGOFX does not accept clients from the U.S., UK, Canada, Belgium, Sudan, Syria, North Korea, Malaysia, and China. Clients from Singapore and the above countries are not accepted to trade Binary Option in IGOFX." If you are unsure of your eligibility, we would recommend trying to get in contact with eh customer service team to find out.
Conclusion
IGOFX offers a number of account but the differences between them are not clear, the spreads all appear to be the same and are all far higher than we would expect, even for accounts with no commission. The fact that some of the website sections have not been updated in a while makes it hard for us to be clear how serious IGOFX is in becoming a leading forex broker.