Grinta Invest is a broker that was founded and has been active since 2015. This broker has several assets, including about 30 currency pairs, precious metals, and a variety of CFDs. The platform used by Grinta Invest is the popular Metatrader 4. Also, from the broker's website, it is claimed that brokerage is STP / ECN, this means that the broker acts as an intermediary between buyers and sellers in the markets, not as a counterparty.
Grinta – Invest Limited is the company that owns the trademark and website of Grinta Invest. Grinta – Invest Limited is registered in the Marshall Islands, and UK-based Grinta Holdings Limited provides payment services.
Brokers based in the Marshall Islands have no regulation. If a customer trades with an unregulated broker, he must know that the company lacks protection in the event of insolvency. For this reason, we always advise traders to choose well-regulated brokers, for example, through the FCA, Cysec, or ASIC.
However, an unregulated broker need not be a bad broker. For example, the customer reviews of Grinta Invest on various Forex websites and forums are generally quite positive. Their business offer is reasonably good. So if you want an offshore broker for some reason, Grinta Invest may be the right choice for you.
Grinta Invest's website is available in 4 languages, English, Spanish, Russian, and Arabic.
ACCOUNT TYPES
Grinta Invest customers have two different types of accounts. The accounts have no operating fee, and the spreads they offer are variable. The execution of orders is to market (STP / ECN). As for leverage, we can have a leverage of up to 1:500. The commercial sizes we can use start at 0.01lots (micro lot), and the trading platform offered by this broker is the popular MetaTrader 4 (MT4).
PLATFORMS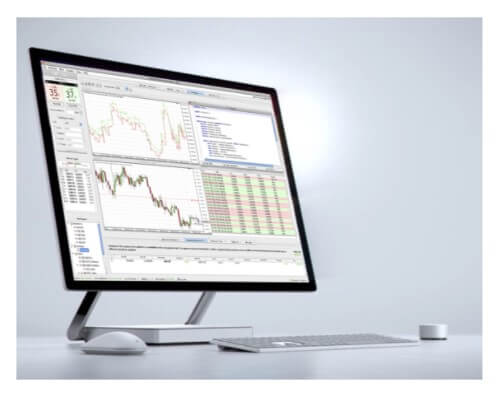 Grinta Invest provides us with the Metatrader 4 platform, a top-rated platform among traders. This platform is available both in the desktop version and in a mobile application for use on smartphones and tablets.
This professional software with all its functions offers traders everything you may need from a platform. Simplicity in its use, quick execution of orders, a good variety of technical indicators, a package of advanced graphics, back-up options testing of our strategies, and the possibility of developing and then using Expert Advisors (EA), among other functionalities.
LEVERAGE
Grinta Invest allows us to have a leverage of up to 1:500. This does not mean that we have to use such high leverage; we can contact the broker's customer service and modify the leverage to 1:100 or 1:200, for example.
TRADE SIZES
The trade sizes from which we can trade are 0.01 lots (micro lot).
TRADING COSTS
The accounts offered by Grinta Invest have no operating fee. Therefore, the only cost we will take into account is the Swaps: any position held overnight, which will incur a maintenance cost (interest). This amount can be negative or positive depending on the instrument and the direction of the position, and its amount is fixed by the central banks of the base currency of the open position.
ASSETS
In this broker, we have a good variety of assets to trade: 30 currency pairs, precious metals, and a range of CFDs in indexes and commodities.
SPREADS
This broker offers us variable spreads on all the assets we can trade. For example, in the Standard account (STP), the average spread of the currency pair EUR / USD is 1.7 pips, while in the ECN account, the average spread is lower, 1.3 pips.

MINIMUM DEPOSIT
With this broker, we can open an account with a reasonable amount, and according to the industry average. For starters, you can open a standard account (STP) with 200 USD. If we have enough capital, the ECN account requires a minimum capital of USD 4,000 to be able to trade with it. It is highly capital but is rewarded for its lower commercial costs (a more economic spread).
DEPOSIT METHODS & COSTS
Grinta Invest has a good variety of payment methods, these are bank transfer, credit or debit cards, and electronic payments such as Skrill, Neteller, Qiwi, or Web Money. There are no broker fees for deposits in your account.

WITHDRAWAL METHODS & COSTS
The broker, on its website, does not report the withdrawal methods or the costs associated with them. But most often, you have at your disposal for withdrawals, the same methods that can be used for deposits. The costs vary from broker to broker, but generally, bank transfer withdrawals are more expensive than, for example, electronic retreats. Customer service should be consulted for further details on this issue.
WITHDRAWAL PROCESSING & WAIT TIME
Nor have we found information about processing and waiting time at the retreats. The most common thing in most brokers is that they process the withdrawal 24 hours after receiving your request. At that time, several methods of payment must be added. For example, a transfer can take a long time to reach your bank account between 1 and 5 days, depending on whether it is an international transfer or not, whether the shipping currency matches the destination currency… etc. Other methods such as ePayments are usually instantaneous receipt of money or at most take one day.
BONUSES & PROMOTIONS
Grinta Invest offers a promotion called " recommendation to a friend. " This promotion is designed so that you can earn money with friends whom you recommend Grinta Inves and open an account. The benefit you can expect varies according to the number of trades your friends make and the size of the initial deposit. An example with deposits could be this:
From 500 USD to 1500 USD. You get 150 USD.

From 1501 USD to 4000 USD. You get 300 USD.

Starting at 4001 USD. You get 700 USD.
EDUCATIONAL & TRADING TOOLS
Grinta Invest has an educational section, but once you enter it, you realize it is very scarce. In this case, the entire educational area consists of 3 articles, are: What is Arbitrage Trading?, High-Frequency Trading (HFT), and the Importance of low Latency.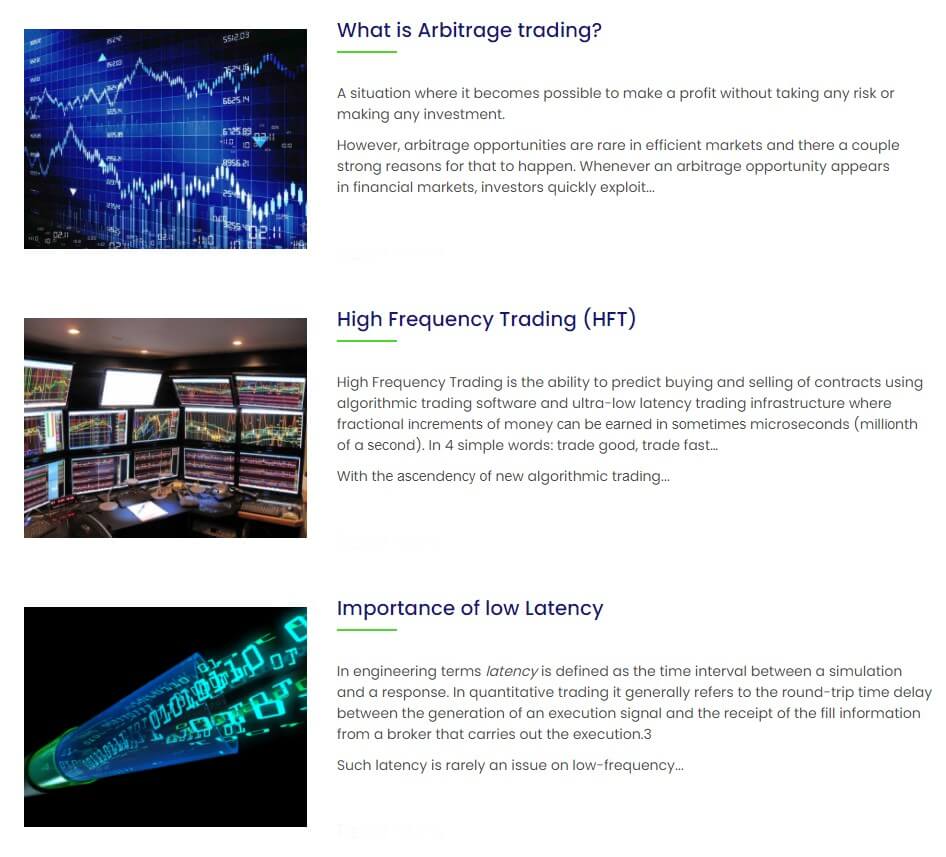 CUSTOMER SERVICE
If you want to get in touch with customer service, you can do so via a contact form or by phone. The broker does not provide either an email address or a physical address where he or she may have offices. The data that Grinta Invest provides are:
UAE:+971-45-740828

Mexico:+52-55-81177230

Russia:+7-495-1452725

Africa:+27-832-145035
DEMO ACCOUNT
Grinta Invest does not have a demo account for its clients. We consider this a negative aspect. Having a demo account is essential, especially for all those novice traders who need to simulate a real operation without taking risks and gain experience in different markets.
COUNTRIES ACCEPTED
This bróker does not provide services for citizens of certain regions, such as The United States, France, North Korea, Iran, Myanmar, Cuba, Sudan, and Syria.
CONCLUSION
Grinta Invest is an offshore broker using the popular MT4 platform. Its commercial offers are quite reasonable. The fact that Grinta Invest has an STP / ECN environment is quite positive. In our view, the main disadvantage of this broker is that any serious authority does not regulate it. Let's summarize the advantages and disadvantages we see in this broker.
In general, Grinta Invest is a broker with reasonable terms. The initial deposit they require is typical to other brokers, and the levels of leverage offered are high, a common feature of foreign-registered brokers. As for spreads, in the Standard account, they are above the industry average, whose range is usually 1.0 – 1.5 pips for the currency pair EUR / USD.
Advantages: STP execution / ECN. Operation without commissions. MT4 platform availability. They reward you for recommending other traders to open accounts with them.
Disadvantages: Unregulated broker. Spreads are slightly above the market average. Lack of information on the processes, costs, and waiting times of the withdrawals.