Grayscale Stocking up on Bitcoin Like Never Before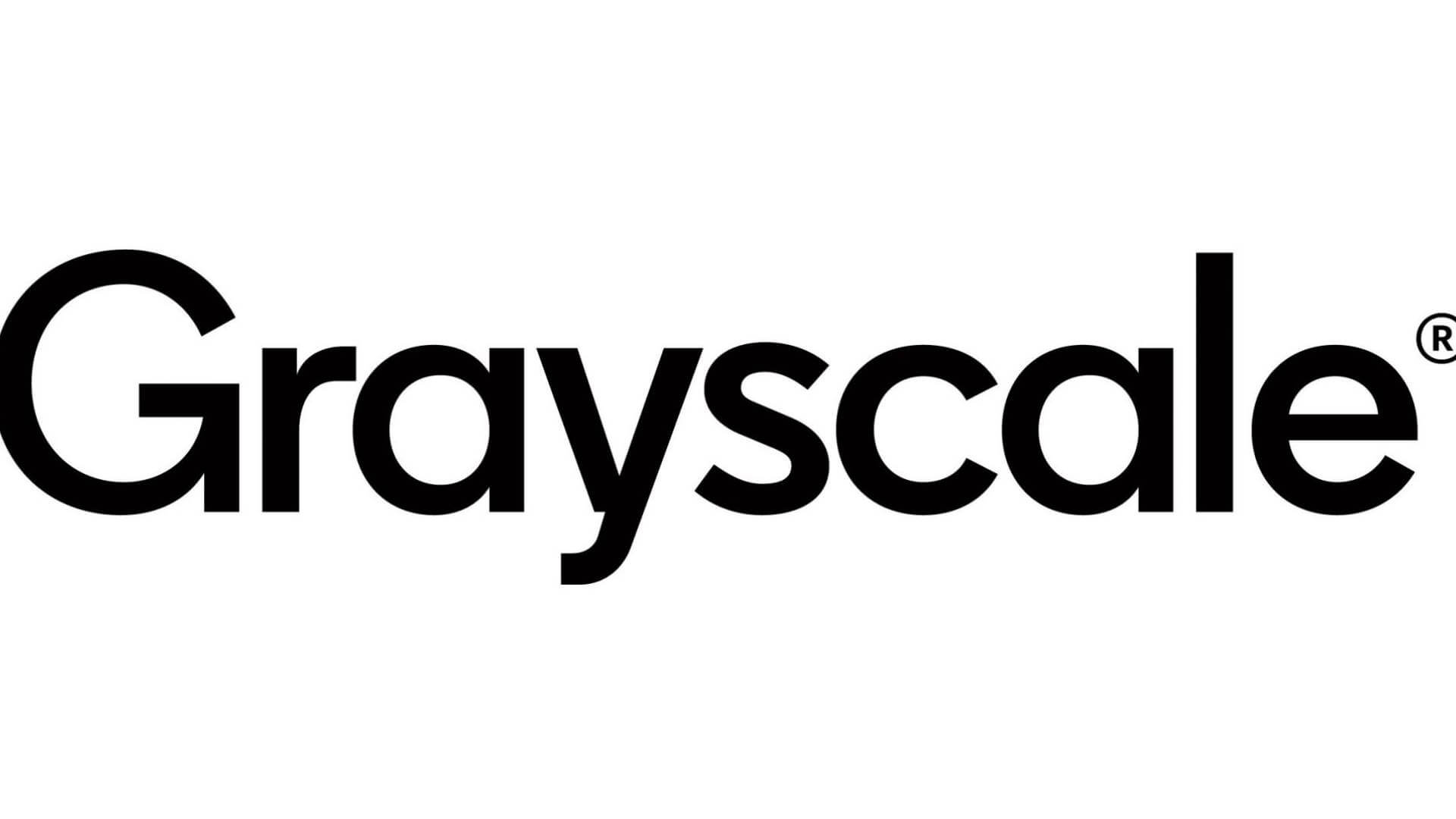 Independent researcher Kevin Rooke made an estimate that Grayscale Investments ramped up its Bitcoin accumulation to an immense rate. The Cryptocurrency fund manager seems to be accumulating Bitcoin at a rate equivalent to 150% of the newly-mined BTC since the halving.
Rooke's research shows that Grayscale has added 18,910 Bitcoin to its Investment Trust since the halving. To compare, only 12,337 Bitcoins have been mined since the halving on May 11.
Binance CEO Changpeng Zhao reposted this info chart, saying that there isn't enough new Bitcoin supply to go around, even just for one guy.
Grayscale is rapidly absorbing Bitcoin supply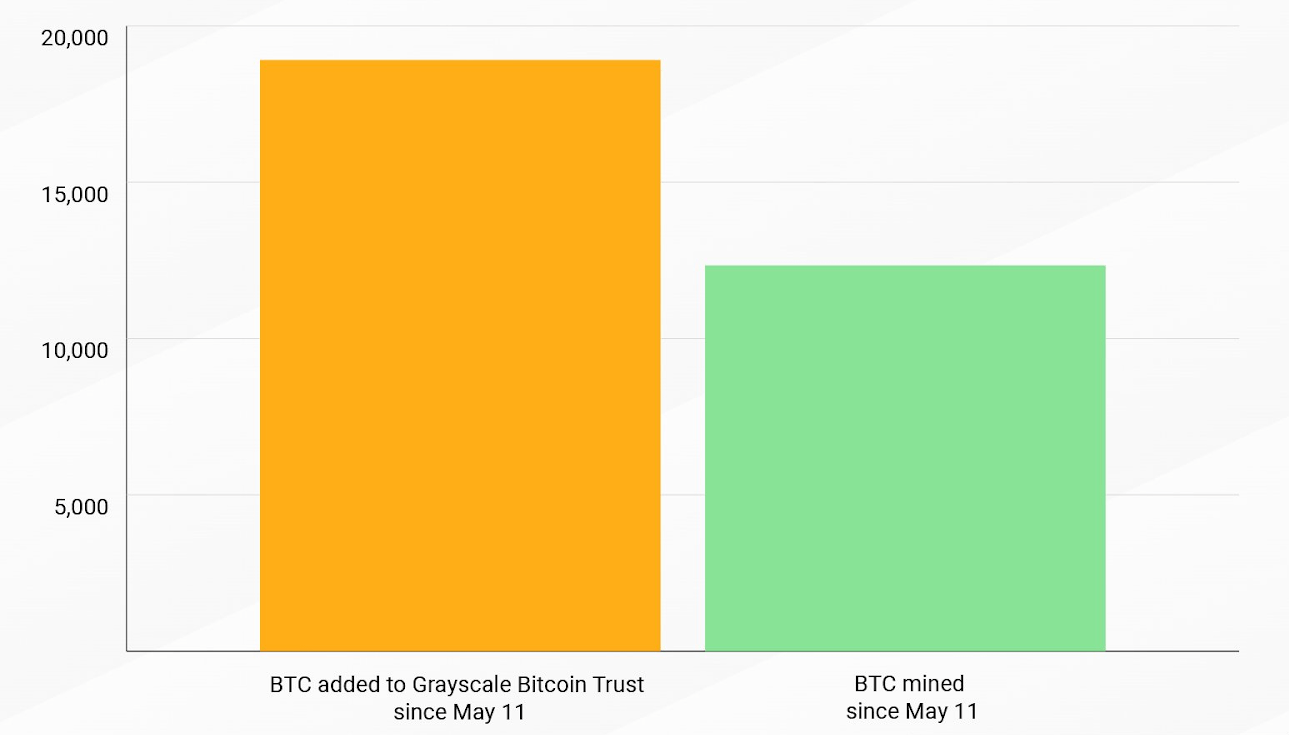 Rooke's research estimates that Grayscale bought Bitcoin at a rate equal to one-third of the new supply during Q1 of 2020, therefore accumulating 60,762 BTC over 100 days. As a result, Grayscale's Q1 average weekly investment into its trust increased 800% year-over-year and reached $29.9 million.
After Grayscale founder Barry Silbert said, "just wait until you see Q2," the investment fund is now purchasing nearly double the coins per day, while the supply got reduced by half. This brings Grayscale's daily average to 1,112.35 Bitcoin per day, which represents almost 150% of the daily mined coins.
Grayscale vs. CBDC's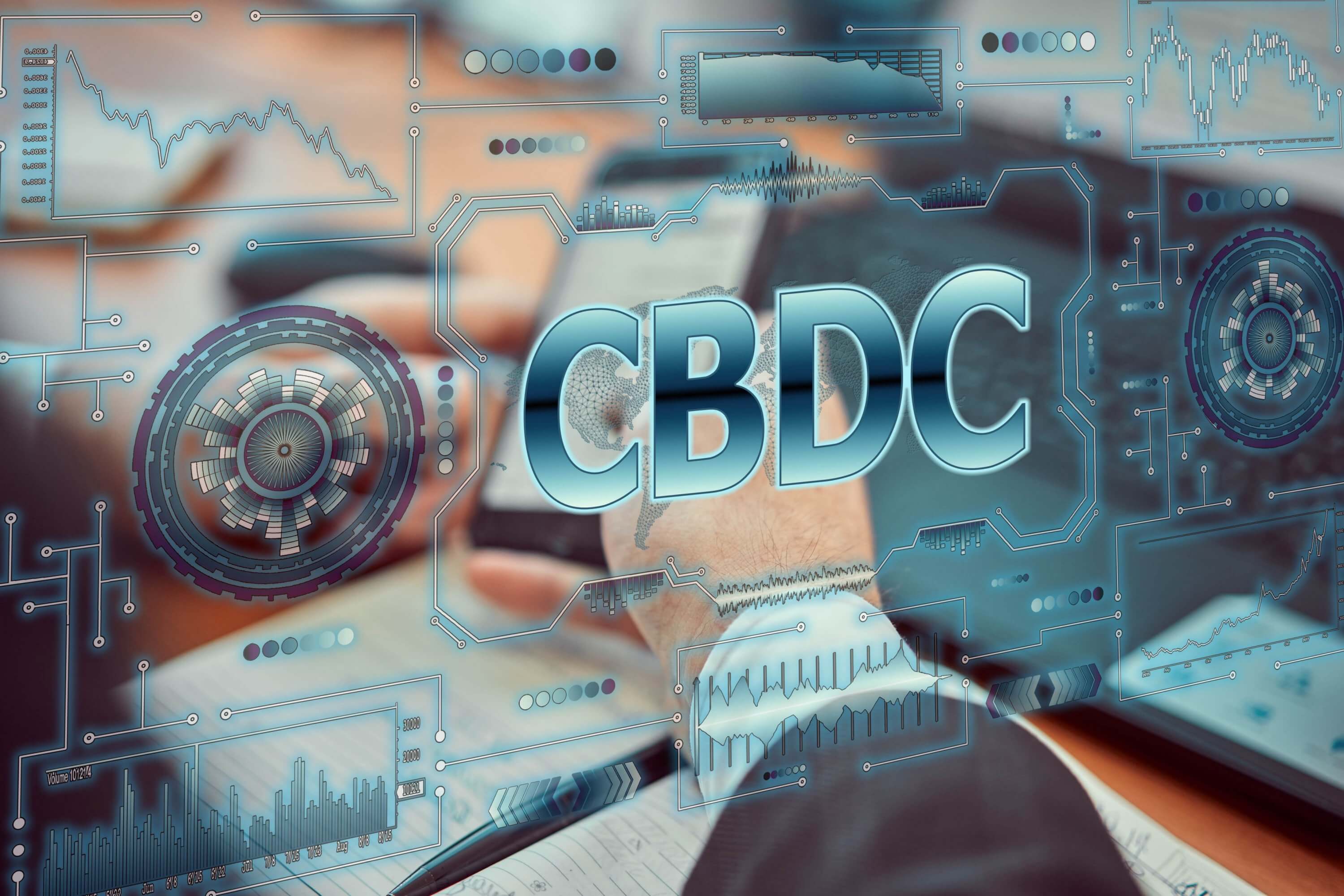 A recent report published by Grayscale show's company's distaste for people comparing Bitcoin to central bank-issued digital currencies.
The report clearly stated that CBDC's are not something that can be viewed as a replacement to cryptocurrencies such as Bitcoin, but rather as a representation of departure from the true intent of cryptocurrencies, which is decentralized protocols. While CBDC's can upgrade the payment infrastructure, Bitcoin is trying to upgrade money itself.