Description
The gold price reached a new record high on Tuesday trading session climbing until $2,000 per ounce. The strike of the psychological barrier and the breakout of the ending diagonal pattern (read more) supposes an opportunity to sell against the new all-time high reached by the precious metal.
The current movement breaking the upper guideline of the ending diagonal pattern could correspond to a false breakout. The bearish target of the potential sell setup is located at $1,986.67 per ounce, which corresponds to the half of daily advance. The stop-loss level of our countertrend scenario is placed above the daily high at $2,000.67 per ounce.
Chart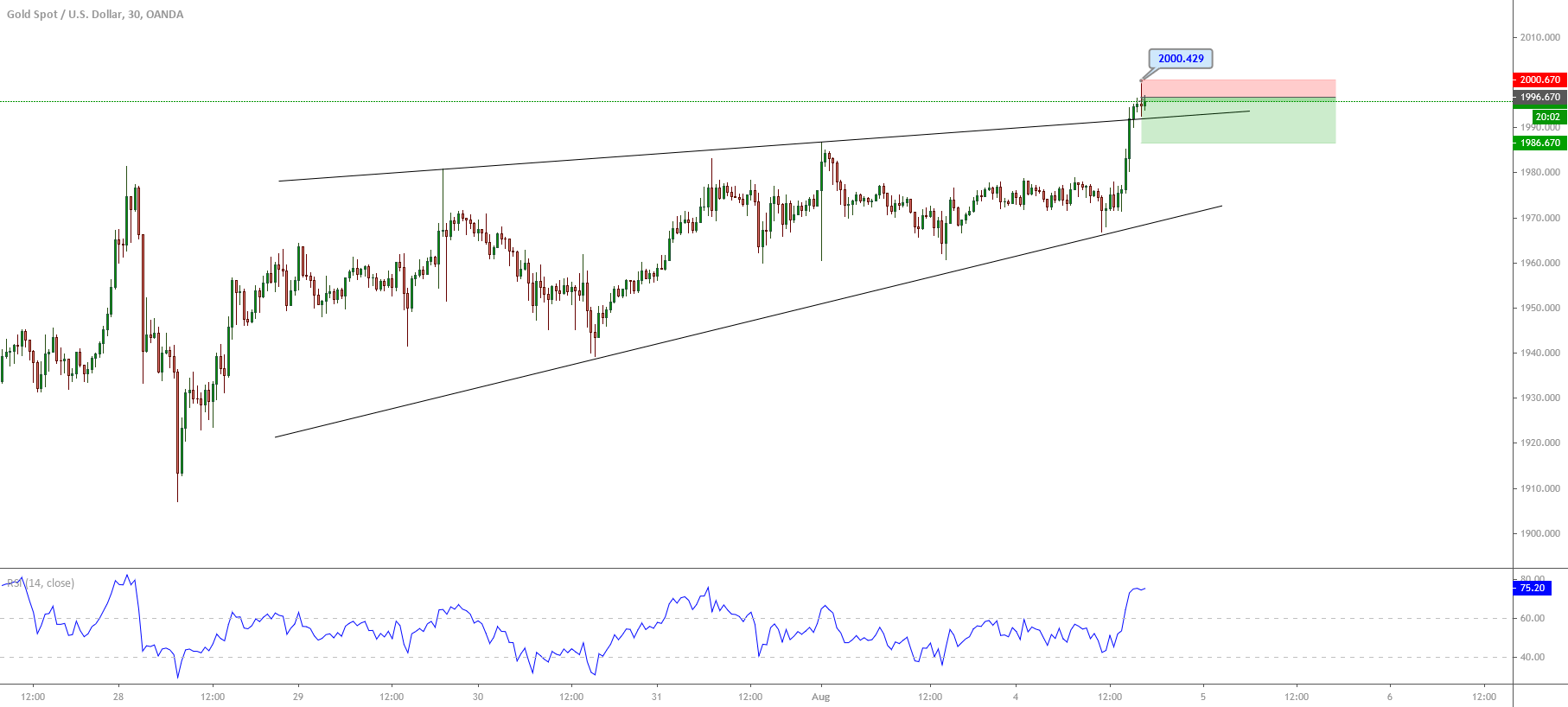 Trading Plan Summary
Entry Level: $1,996.67 per ounce

Protective Stop: $2,000.87 per ounce

Profit Target: $1,986.67 per ounce

Risk/Reward Ratio: 2.5

Position Size: 0.01 lot per $1,000 in trading account.
Check out the latest trading signals on the Forex Academy App for your mobile phone from the Android and iOS App Store.